Players Championship
Players 2023: Jordan Spieth is having the most Jordan Spieth start ever on Friday at Sawgrass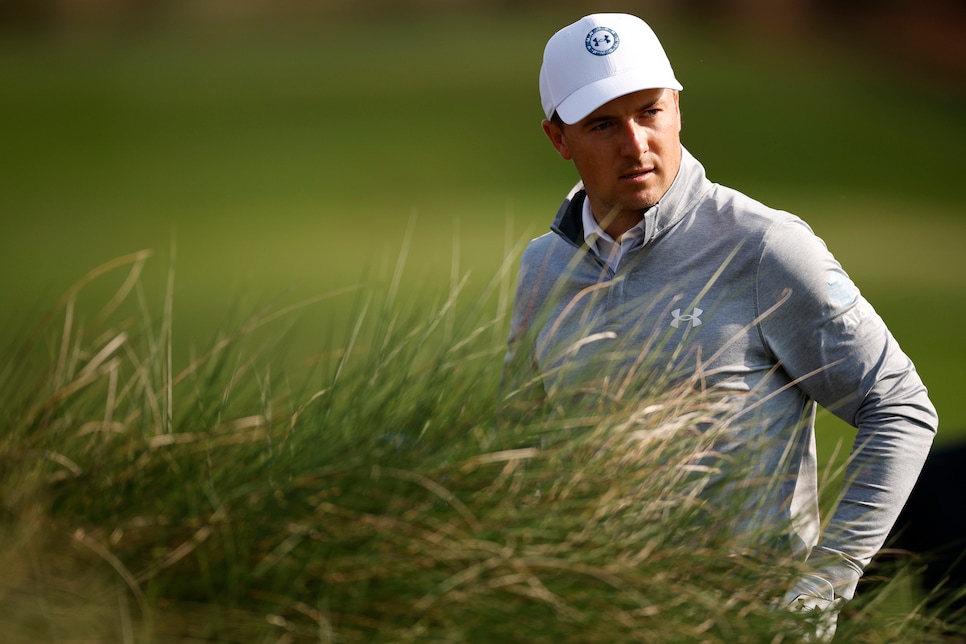 PONTE VEDRA BEACH — The Jordan Spieth experience is in full effect on Friday at TPC Sawgrass.
After a solid, unexciting (in a good way) three-under 69 in his opening round Thursday afternoon, Spieth came out firing this morning. Starting on the par-4 10th tee, Spieth found the center of the fairway and then hit his approach to seven feet for an opening birdie. At the par-5 11th, despite missing in the left rough off the tee, he laid up to 109 yards and wedged it to 12 feet, setting up a great look at a back-to-back birdie start.
Clearly, the three-time major champion didn't love the way he struck the ensuing putt. But it went in anyway:
A boring par at the 12th followed, and then things got weird. Spieth bogeyed the par-3 13th after missing short right, then arrived at the 14th tee not in the best headspace:
Yikes. With water all down the left side of the 14th hole, "I feel like this is going to snap hook" is just about the worst feeling/mental visual you can possibly have. Naturally, Spieth proceeded to block it to the right, his drive coming to rest in a huge bush right of the fairway. It was so buried in the bush that a search party broke out to attempt to find the ball:
Spiet eventually identified it in that bush, but it was so buried that he had to take an unplayable. After taking his drop, he pulled his third shot into the massive bunker that goes all the way down the left side of the 14th hole. His fourth came to rest 17 feet from the hole, and he two-putted for a momentum-killing double bogey. A two under through two start suddenly became a one over through five start, which is just about the most Jordan Spieth start you could think of.
He's since settled down with pars at 15 and 16, and he's thankfully just found the green at the par-3 17th. The fun never stops with this man.