Whoops!
How Jordan Spieth managed to get DQ'd from a pro-am (yep, a pro-am)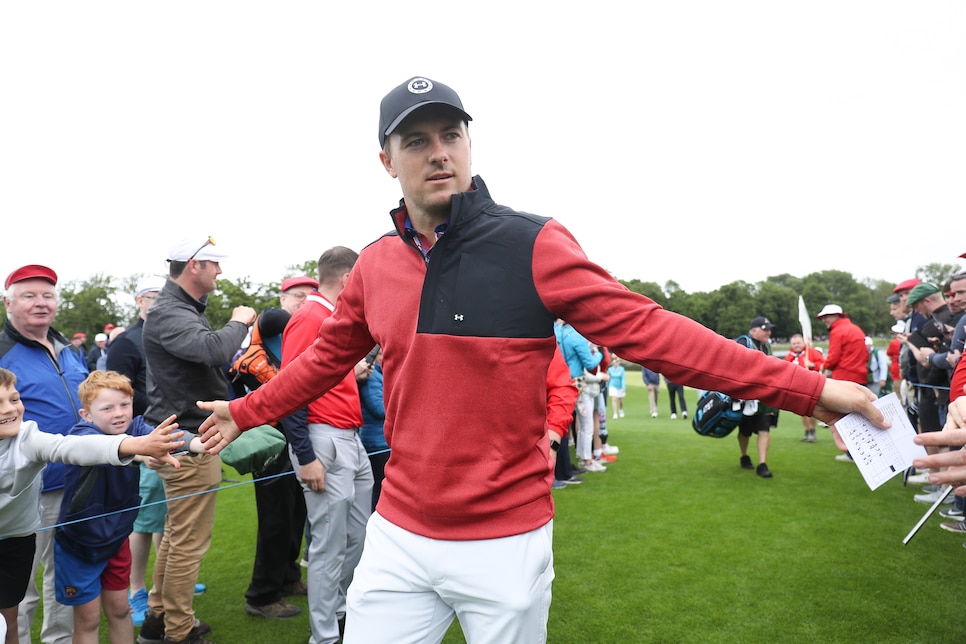 Despite crowds that rivaled a major championship, the JP McManus Pro-Am was still just that: A pro-am. The level of hit-and-giggle golf perhaps reaching it's highest point when Tiger Woods asked fans what club he should hit on a par 3. But that didn't keep another big name from being disqualified from the event.
Jordan Spieth managed a rare DQ from an exhibition, raising the collective eyebrow of Golf Twitter on Monday.
OMG a rules controversy at a pro-am?! Eh, not really. Turns out that it was nothing serious for the three-time major champ.
Instead, Spieth got a little too loose for the laid-back, two-day charity event by scooping up his golf ball on the 14th hole at Adare Manor instead of putting out a short attempt because his score wasn't going to count for his team. Apparently, he forgot there was also an individual competition. Whoops.
Spieth, who was three over at the time, was eliminated from the individual portion of the event. The good news for his three pro-am partners, who happened to be three members of the McManus family, is that Spieth was allowed to continue in the team competition, which continued on Tuesday.
After his round, Spieth seemed in great spirits. Of course, when you've essentially been on a buddies golf trip to Ireland that has included on-course pints of Guinness, it would be impossible to not be in great spirits.
Anyway, the more serious competition for Spieth starts later this week with the Scottish Open followed by next week's Open Championship at St. Andrews. We're pretty sure Spieth will remember to putt everything out there.