The Good Stuff
This kid delivering a school report on Jordan Spieth to Jordan Spieth will fill your heart with gladness
Jordan Spieth is one of the nicest guys on the PGA Tour—just ask those who have come in contact with the 27-year-old, who ranked No. 3 on our list of the top 30 good guys in the game in 2019.
Tuesday, he only cemented that rep even further when he stopped between holes during a practice round at this week's Players Championship to hear a speech from a young boy who was doing a report for school on the three-time major champ. The moment was pure adolescent adorableness.
"Hey, Jordan!" the boy shouted. "I'm doing a report on you at school, do you want to hear my speech?"
The kid clearly did his homework, too, rattling off such facts that Spieth is one of the youngest players to have won the Masters, the U.S. Open…and the youngest to win the John Deere Classic in 82 years. He also knew that Spieth started playing golf at age 4, is friends with former Dallas Cowboys quarterback Tony Romo and that his middle name is Alexander.
Everyone who was gathered around loved it, including Spieth. He gave the kid a signed ball and glove as a reward.
Even better? Spieth called the kid's teacher himself and the kid apparently got an A++.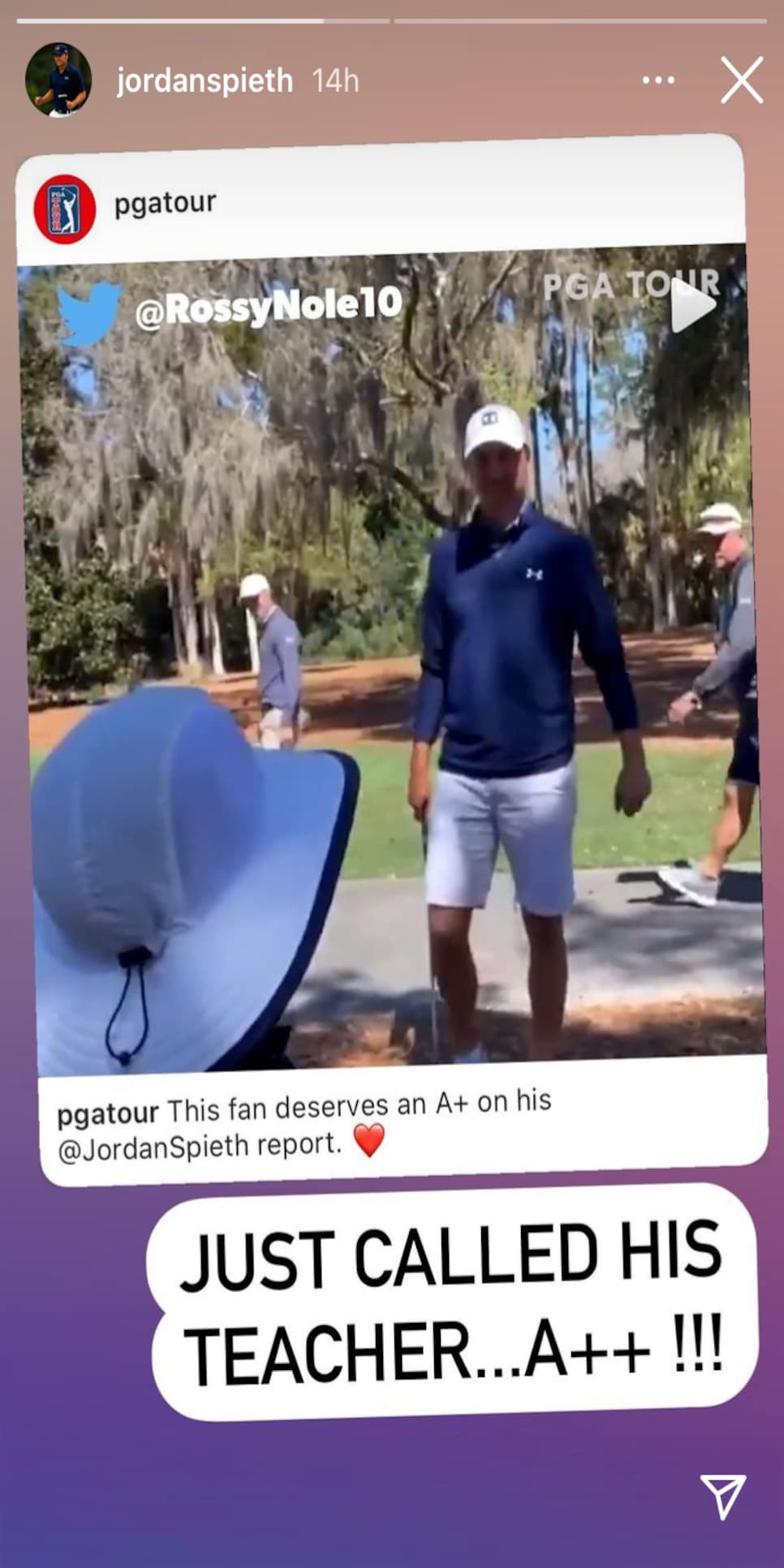 The only downside, of course, is that the rest of the kids in that class don't stand a chance.