The Loop
Jordan Spieth becomes the latest athlete to grace the cover of the Wheaties box
At his Tuesday press conference ahead of this week's AT&T Byron Nelson, Spieth revealed he is the latest athlete to be featured on the front of the Wheaties box. It's a tradition that dates back to 1934 when Lou Gherig became the first to grace the cover.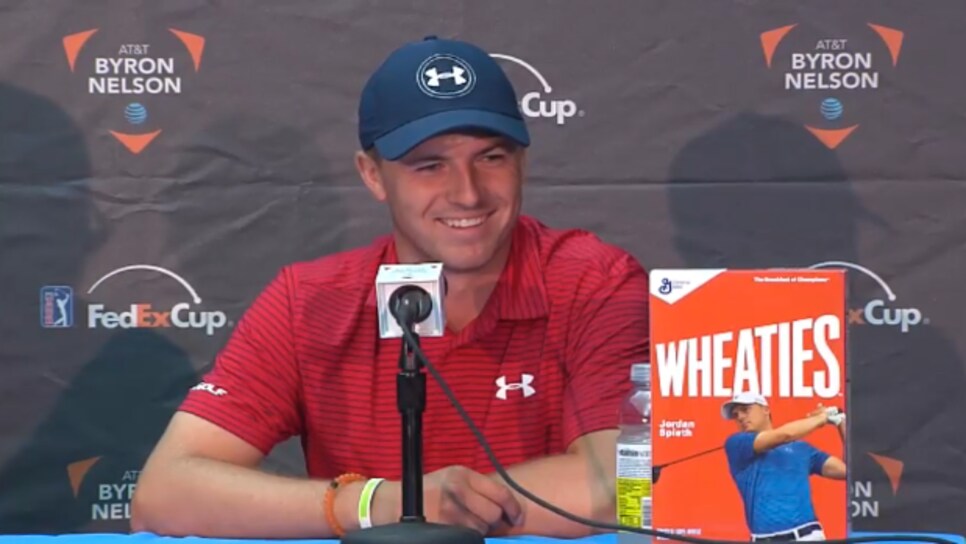 Spieth, who was No. 1 on the Golf Digest 50 in 2016 following a 2015 campaign in which he won two majors, already has endorsement deals with AT&T, Coca-Cola, Under Armour and Titleist, among others.
Spieth, 23, is coming off a missed cut at the Players Championship. He's playing in his hometown event for the seventh time. As a 16-year-old in 2010, he finished T-16.
We're happy for Jordan regarding this coveted sponsorship. On the down side, it opens him up for "Guess you didn't eat your Wheaties today" jokes when he has a bad round.