The Northern Trust
Jordan Spieth making back-to-back triple bogeys is a reminder that golf is very hard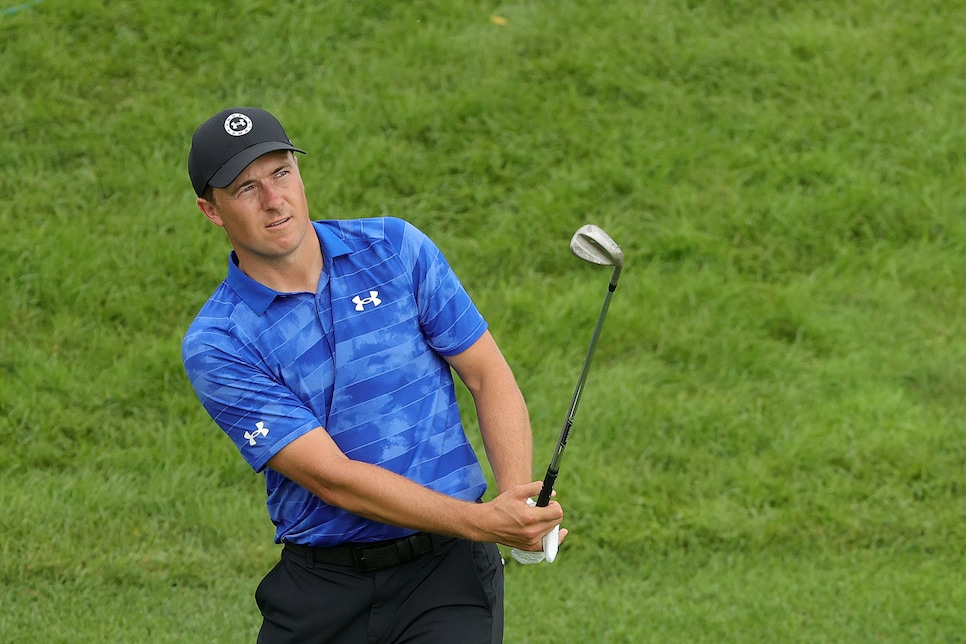 Liberty National, especially when conditions are a bit wet, is a very gettable golf course. Just ask Cameron Smith, who torched the place to the tune of an 11-under 60 on Saturday afternoon, coming up 10 inches shy of the 13th sub-60 round in PGA Tour history.
Jordan Spieth knows it's gettable, too, having shot a second-round 62 that included back-to-back eagle hole-outs at the par-4 fifth and the par-5 sixth. That said, it's still a course that features trouble everywhere, with water and long fescue coming into play on nearly every hole.
Spieth has found plenty of that trouble on Monday in the final round of The Northern Trust, which is on pace to be completed after play on Sunday was completely wiped out. Spieth can't complete his final 18 holes fast enough judging by his scorecard. Three days after making consecutive eagle hole-outs, the three-time major champion made consecutive triple-bogey 7s at the par-4 ninth and par-4 10th. Ouch.
At No. 9, Spieth found the water left of the fairway and had to drop where it crossed, which was all the way back where the water hazard began. It was, as you might imagine, a struggle from there: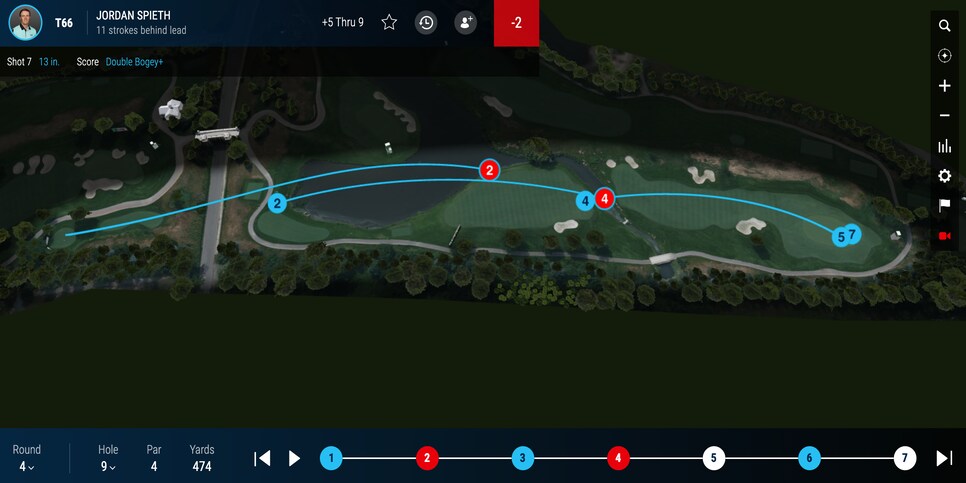 The 10th did not feature any water balls, but his tee shot did miss well right and forced him to take a penalty drop. He chipped his third back out to the fairway, then found a greenside bunker with his fourth and failed to get up and down: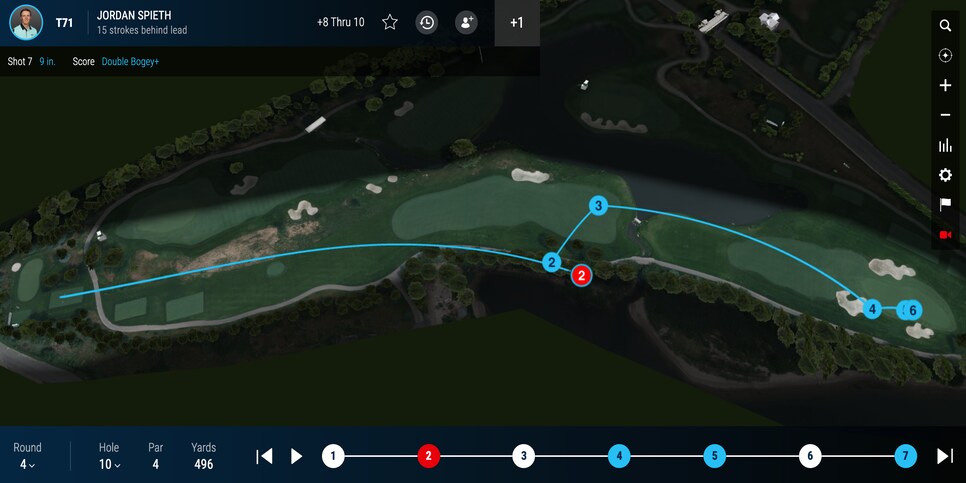 This serves as a painful reminder that golf is very hard, as overused as that saying can be. One day, the ball can't stop going in the hole, the next it won't stay on the planet. Also known as: the Jordan Spieth experience.