Viral Video
Watch Jordan Spieth make back-to-back hole-outs for eagle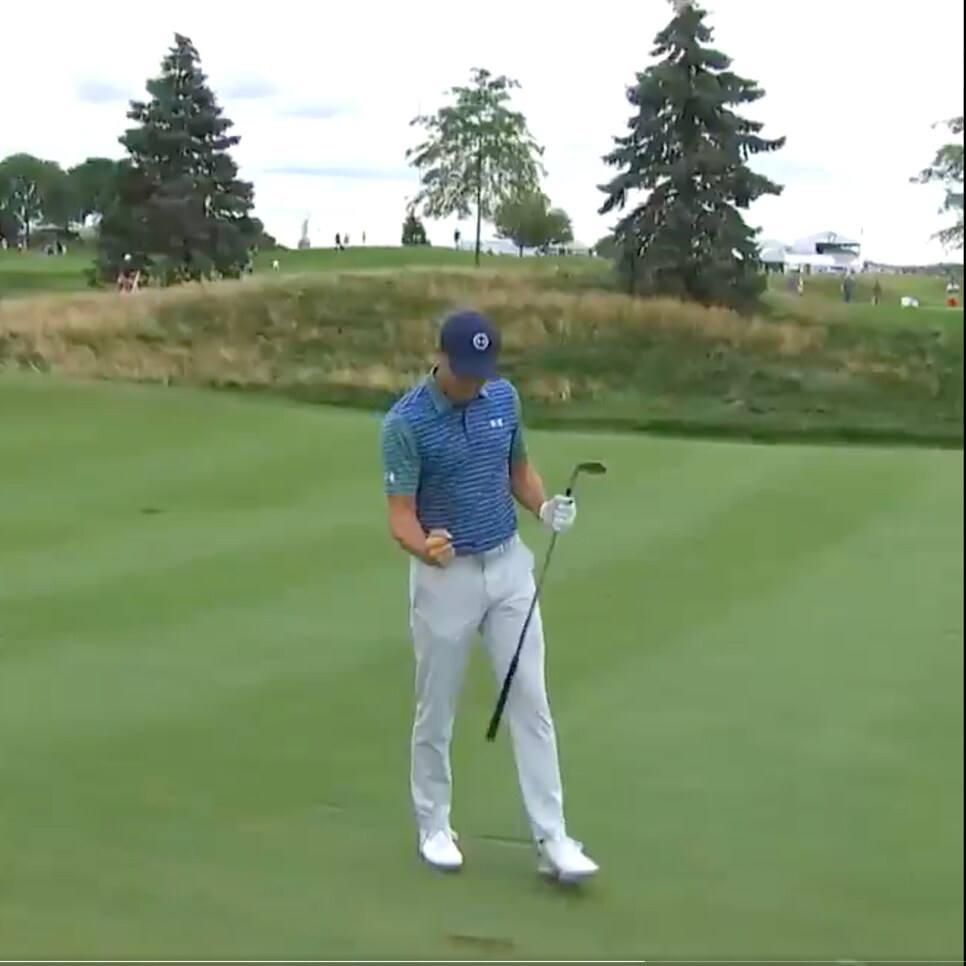 Jordan Spieth came to Liberty National's fifth hole at one over for the Northern Trust, a score that had the three-time major winner hovering around the cut line at the first leg of the FedEx Cup Playoffs. Two holes later, Spieth had plenty of cushion to make the weekend thanks to back-to-back eagles.
And he didn't need to break out his putter.
The first hole-out came at the aforementioned par-4 fifth from 82 yards:
The second arrived at the par-5 sixth. Spieth's approach barely stayed dry, his ball hanging up on a bank and actually inside the penalty area. Despite an awkward lie and position, Spieth got the ball up and out, albeit with some heat on it. Luckily for him, that heat was cooled off by the flagstick:
Though the pace set by Jon Rahm still has Spieth on the fringes of contention, his work at the fifth and sixth moved him up 40 spots on the leader board, and bearing any pitfalls, should bestow Spieth a weekend tee time.