Tour Life
Jon Rahm reveals what went wrong with his World Series first pitch (And it's not what you think)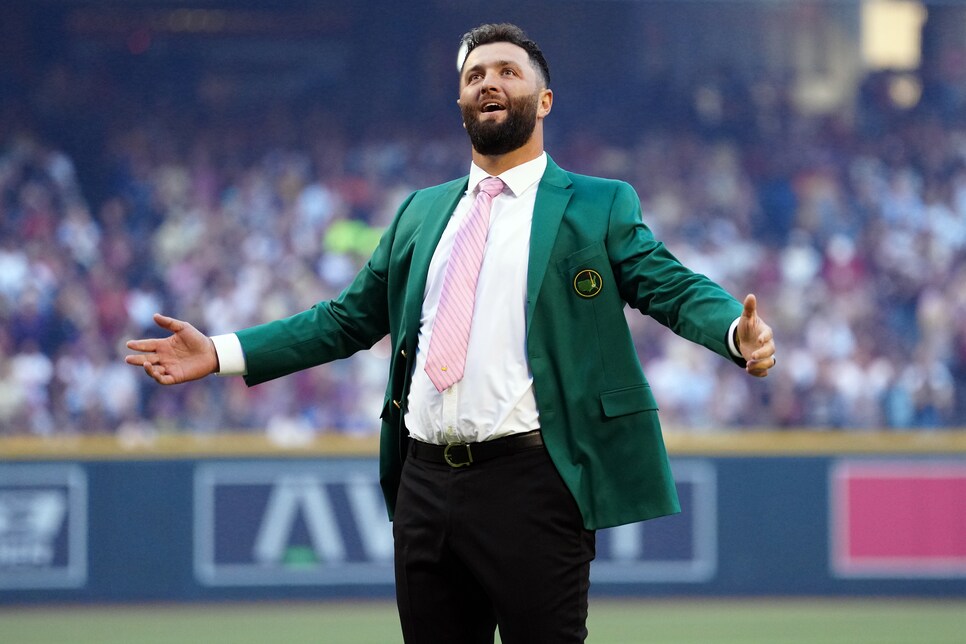 All golfers can quickly point to a mulligan they'd like to have at their disposal. For Jon Rahm in 2023, however, he'd probably take it on the baseball field.
The reigning Masters champ and presumptive PGA Tour Player of the Year threw out the first pitch before Tuesday night's Game 4 of the World Series. But while Rahm displayed decent velocity, he kind of, well, sliced it.
In Rahm's defense, wearing the green jacket had to make that a bit more challenging. But as the former World No. 1 explained on Wednesday night at Odyssey's Ai-ONE putter launch event in Frisco, it wasn't that sacred garment that posed the biggest problem.
Rahm says he practiced throwing in the jacket, but that when he did he was wearing "Jordan's and gym shorts" instead of dress shoes and slacks (not to mention a tie), which gave him "a lot more mobility." As Rahm has revealed in the past, Augusta National has strict rules about what you can wear with the club's green jacket.
Still, the Spaniard gave himself a "solid six or seven" out of 10 for the effort, which was certainly better than most. "I didn't take the easy route," said Rahm, who enjoyed the experience. "I tried to at least put a little bit of speed on that, you know?"
Rahm added that he was touching 70 miles per hour on the radar gun (Athlete!) in his backyard, but that, predictably, his right arm was pretty sore on Wednesday. On the bright side, he's got plenty of time to recover before next season. And there will be plenty of more opportunities to toss out first pitches—with or without the green jacket.