Instruction
This is the same backwing test Jon Rahm's coach uses on the best players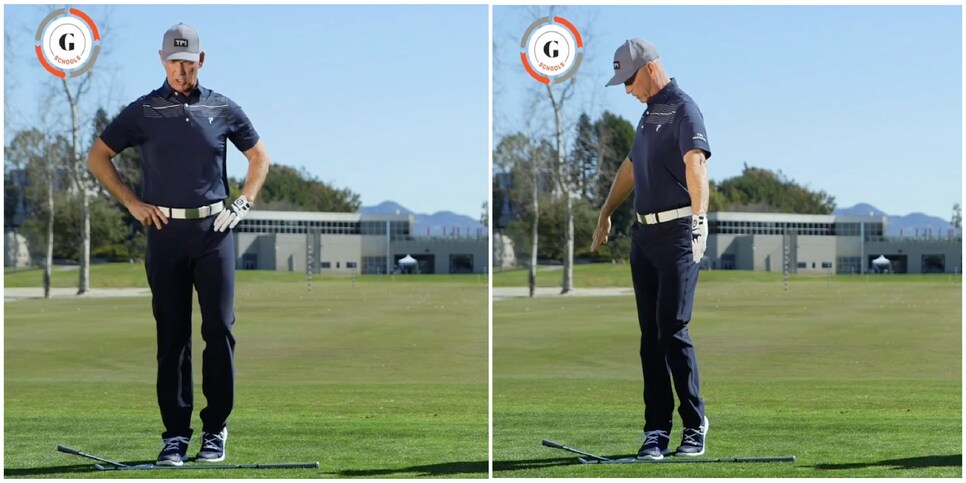 Your hips play an essential role in the golf swing. I even wrote about how pros obsess about loading them. The problem is that most of the rest of us are stuck at a desk all day, sitting down, working. That causes your hip flexors to tighten, which makes them harder to use in your golf swing.
That's why I really like this hip check test from Dave Phillips, a Golf Digest Top 50 Teacher, coach to 2023 Masters champion Jon Rahm and co-founder of the Titleist Performance Institute. Phillips uses it on the best players in the world to check their hip flexibility.
If you're wondering why limited hip mobility is a bad thing for your golf swing, Dave explains that it can cause two common faults that make hitting the ball consistently more difficult.
First, if your hips are tight then they won't be able to turn as you swing, which will cause them to slide back-and-forth instead. That's a real consistency-killer.
Another common flaw caused by tight hips is not being able to transfer your weight, or sequence, your swing properly. Players can't get to their lead foot, so instead they stay back and spin.
To test whether limited hip mobility may be causing issues in your swing, place a club perpendicular to your body on the ground in front of you, then place another club diagonally about 45 degrees to it. Line up to the first club, drop your left foot back, and turn your hips like you would on the backswing. You can reverse the drill and test your other side's hip mobility, too.
If you can't turn your hips so they're past, or at least in line with the second club, then you've probably got limited hip mobility.
If this is you, don't worry. You can tackle the problem head on with a little more stretching, or you can learn to alter your swing around this limitation. Dave says if you have limited hip mobility, dropping your trail foot further back will allow your hips to turn more on the backswing (lots of older tour players do it). Flaring your feet out helps, too.
Ultimately, it's all about finding out what you can and can't do. Knowledge is the first step, which is what makes this simple test so effective.