Seen on tour
Jon Rahm solves putting woes, Collin Morikawa finds equipment help online and Megha Ganne avoids costly rules violation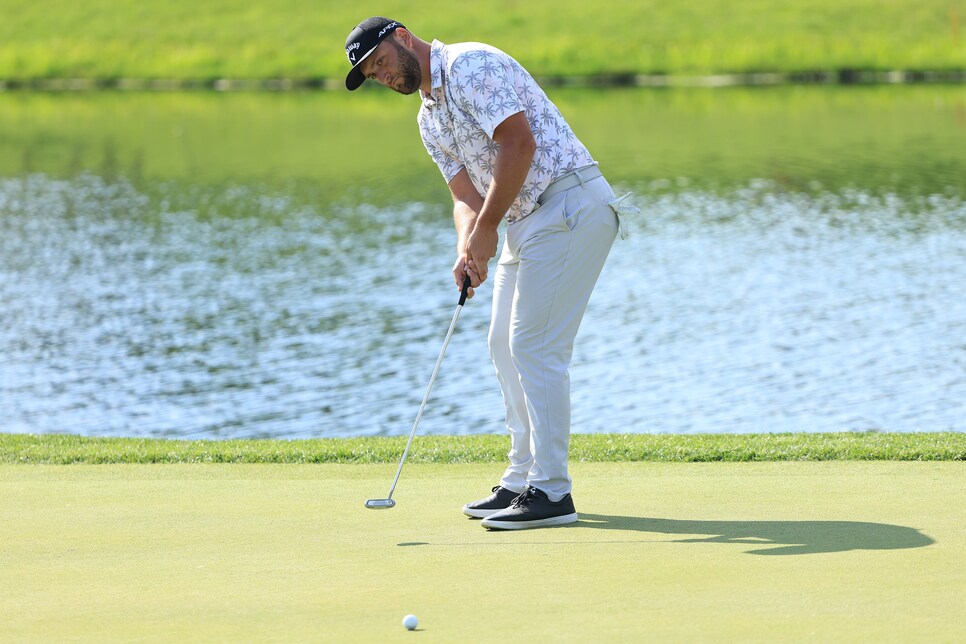 Last week was a busy week for golf—and that included the equipment scenes at the U.S. Women's Open and the Memorial Tournament. At the Memorial, that meant a couple of notable putter changes for Jon Rahm and Collin Morikawa, while amateur Megha Ganne got a timely golf-ball assist from the professional staff at the Olympic Club during the U.S. Women's Open.
Rahm's finds putting solution
Jon Rahm had a rough week, having to withdraw from the Memorial Tournament after testing positive for COVID-19, leaving a six-shot, 54-hole lead on the table. The week wasn't a total loss, however, as Rahm appears to have found a new putter that is very much to his liking.
Having struggled somewhat with putts in the eight- to 10-foot range, Rahm was ready for a switch and Odyssey sent him four putters to try out. Rahm was drawn to an Odyssey White Hot OG Rossie S mallet. The putter featured a slant neck with no sightline—a trait Rahm has favored throughout his career. According to Odyssey tour rep Joe Toulon, Rahm's putting mechanics have changed slightly and he was seeking a putter than better matched his stroke. Rahm felt with the slant neck felt he could square the face and make an aggressive stroke.
The putter features Odyssey's Microhinge star insert—which is firmer than a typical White Hot insert. As such, the ball comes off the face faster, something Rahm was seeking as he noticed he was leaving some putts short.
Rahm had no trouble getting the ball to the hole at Muirfield Village. Through the three rounds he played he made 21 birdies, which would have been good enough to rank T-3 in the field for all four rounds. He also was 5.649 to the good in strokes gained/putting.
Morikawa gets personal with putter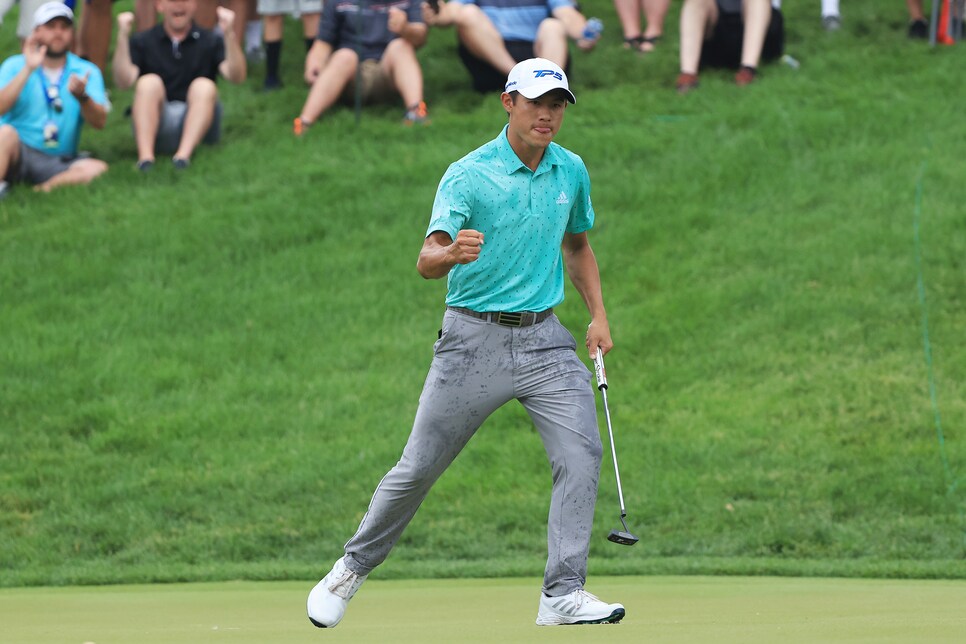 Collin Morikawa came into the Memorial ranked 180th in strokes gained/putting and was perusing putter options online. He reached out to TaylorMade with his specific needs for the head, the insert, alignment aid, etc.
The putter TaylorMade built for him is similar to one he was previously using—a TP Juno with a long neck and sightline on the topline—but with less loft so that his hands are more forward. To achieve this the company bent the shaft forward to get the loft he wants in a position where the face is square with hands forward. The insert also is different as Morikawa prefers a firmer feel, so a stainless-steel insert was used instead of a polymer insert.
Morikawa had gone to the company's Spider FCG mallet putter, which he used to win the WGC-Workday Charity Championship earlier this year, but clearly the blade was to Morikawa's liking. He led the field with 23 birdies and made a pair of eight-footers for birdie on the incoming par 5s, along with a clutch 12-footer for par at the 17th. In all, Morikawa was sixth in strokes gained/putting.
Ganne's golf-ball dilemma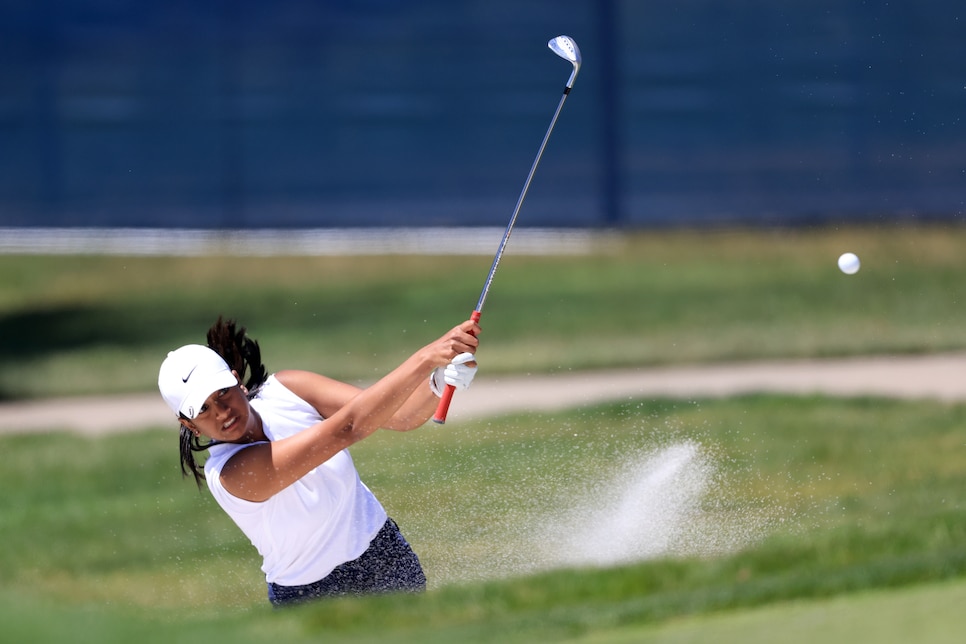 As an amateur, Megha Ganne isn't beholden to the so-called one-ball rule in casual games. In high-level competition, however, the rule—which requires players to use one specific brand and model of ball during a round—is normally in play and it became a modest problem for Ganne at the U.S. Women's Open.
Noticing she was short of golf balls prior to her final round at Olympic Club, Ganne, according to NBC Sports, was in a bit of a predicament as she uses the 2019 version of Titleist's Pro V1, a model not readily available in pro shops. Olympic's professional staff, however, came to the rescue, going into their personal stash of golf balls and providing Ganne enough to get by.
Find the right club for your game with our new Hot List interactive: