Instruction
U.S. Open 2023: Jon Rahm's impossible practice putting game, explained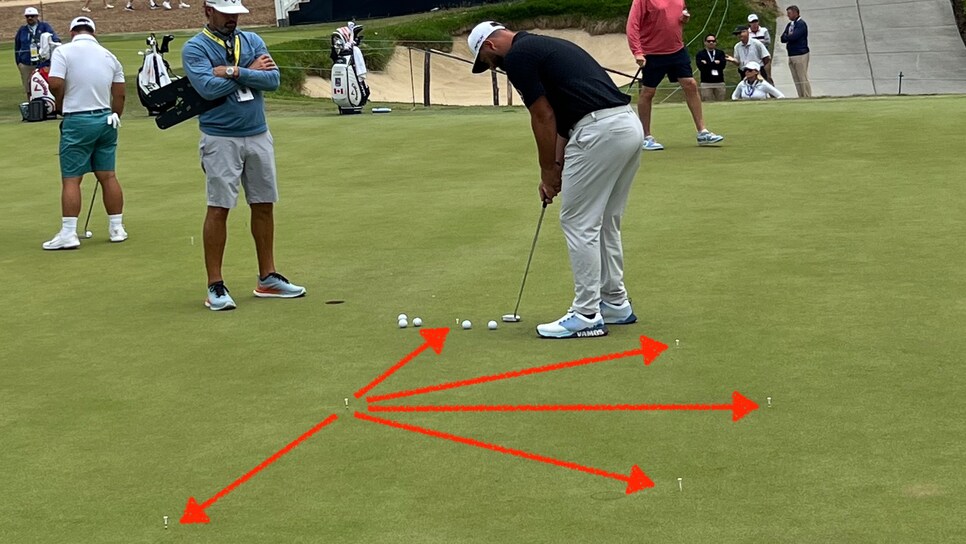 LOS ANGELES — Generally speaking, if you're grinding in the practice area during a major championship week, you're searching for something. And if you're searching for something, that's not a good sign.
Jon Rahm was grinding on the practice putting green on Tuesday at Los Angeles Country Club, but he wasn't searching for anything. Rahm knew exactly what he was doing.
It wasn't easily decipherable for outsiders, though.
Rahm's putting game, explained
There were plenty of open holes available, but the reigning Masters champion didn't need any of them. Instead, he walked to the middle of LACC's practice putting green, and placed a tee in the ground. Then, he took two steps—about six feet total—in five different directions to form a semicircle around the middle tee.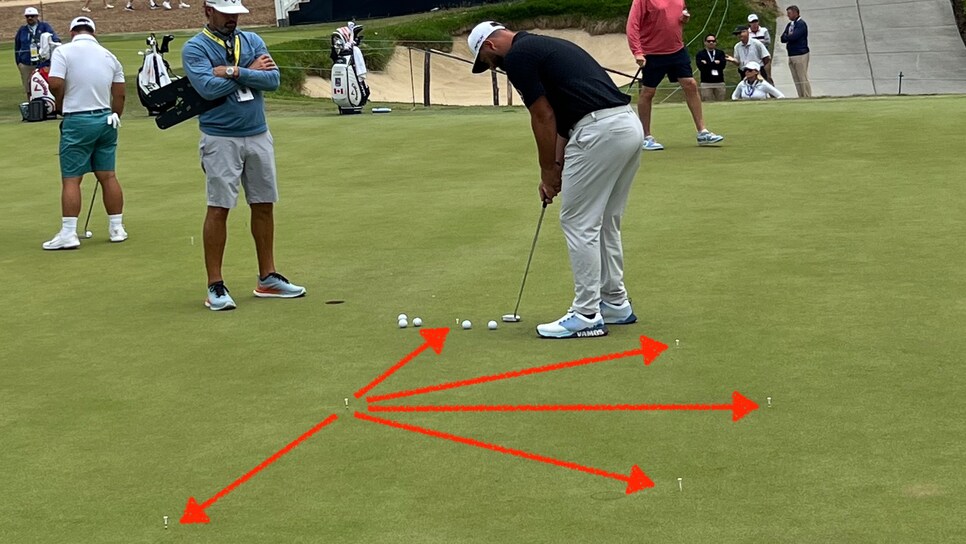 Rahm's goal was simple, though not easy: He needed to hit the tee in the middle from all five locations around it, in a row. He gave himself two chances per location. If he missed both, he started again.
"We've gamified so much of his practice," says Rahm's coach and TPI co-founder Dave Phillips. "He's such a competitive guy. This is how he makes practice fun, and puts some pressure on himself."
The margins being so small, Rahm tried and failed six times when I watched him. He missed the second to last putt once and had to start again, then made it all the way to the final putt, missed both and had to start again. When he finally accomplished that task, he let out a sigh of relief, gathered the tees and headed to the course.
"Even when he misses the tee, those putts are good enough to go in a regular hole," Phillips says. "At majors, it's all about narrowing the focus. This game narrows his focus way down."