News
Johnson Wagner plays Sedgefield's two par 5s in five under at Wyndham Championship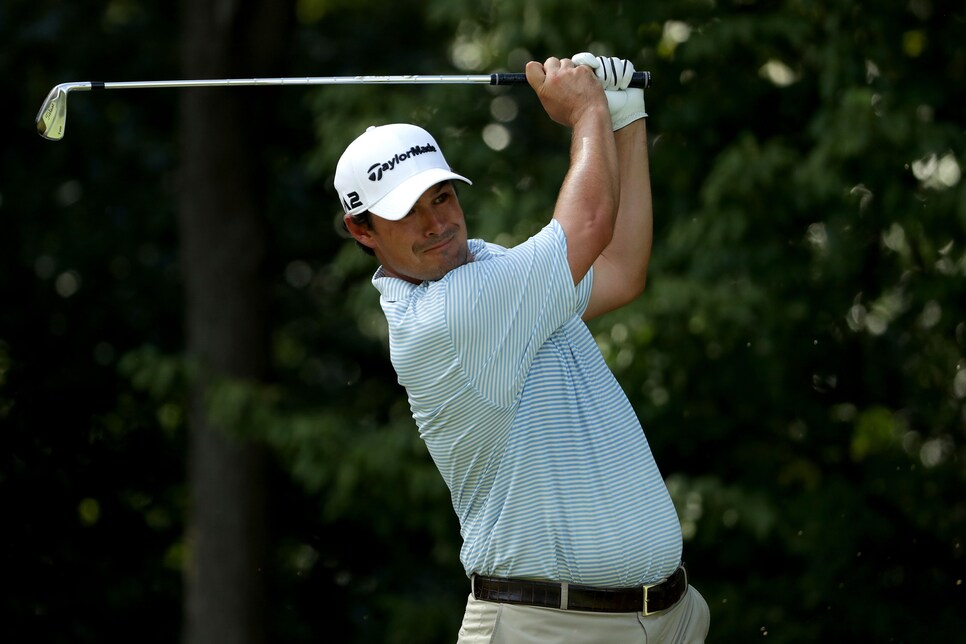 For the FedEx Cup bubble boys, the Wyndham Championship is a consequential event on the PGA Tour schedule. It serves as the final chance to find a way to get into the top 125, thus earning a spot at next week's Northern Trust, the first leg of the playoffs.
Johnson Wagner is the prime example of a bubble player, currently 141st in the FedEx Cup standings, 57 points back of Geoff Ogilvy, who is at 125th. Wagner, 37, is going to need a lot more than 57 points to secure a spot at the Northern Trust though, meaning he'll probably have to finish inside the top six to live to fight on.
The three-time PGA Tour winner certainly helped his cause on Friday, posting an action-packed six-under 64 that saw him play Sedgefield's two par-5s in five under. Yes, you read that correctly. On the par-5 fifth, Wagner dunked one from 214 yards for an albatross to get to three under on the day.
Nine holes later, he hit his 234-yard approach on the par-5 15th to 29 feet, and holed it for eagle. On two holes where us mere mortals would be thrilled to come away with 10 strokes, Wagner needed just five. Not too shabby.
Through 36 holes, he's put himself in good position, but he'll need some more magic over the weekend.