The Loop
This tour pro's Budweiser hat is the style statement of the year in professional golf
It's been a long time since we've heard Johnson Wagner's name, or seen it anywhere near the top of a leader board. Since July of 2017, the three-time PGA Tour winner has just two top 10s in 58 starts. The last year or so has been particularly brutal, as Wagner has played just 12 events since September of 2019 and missed nine cuts.
On Thursday at the Bermuda Championship, the 40-year-old came out of nowhere, shooting a five-under 66 with seven birdies and two bogeys. It was an impressive statement from a player who hasn't looked like he's belonged in a few years, almost as impressive as the style statement he made. Check out this LOOK: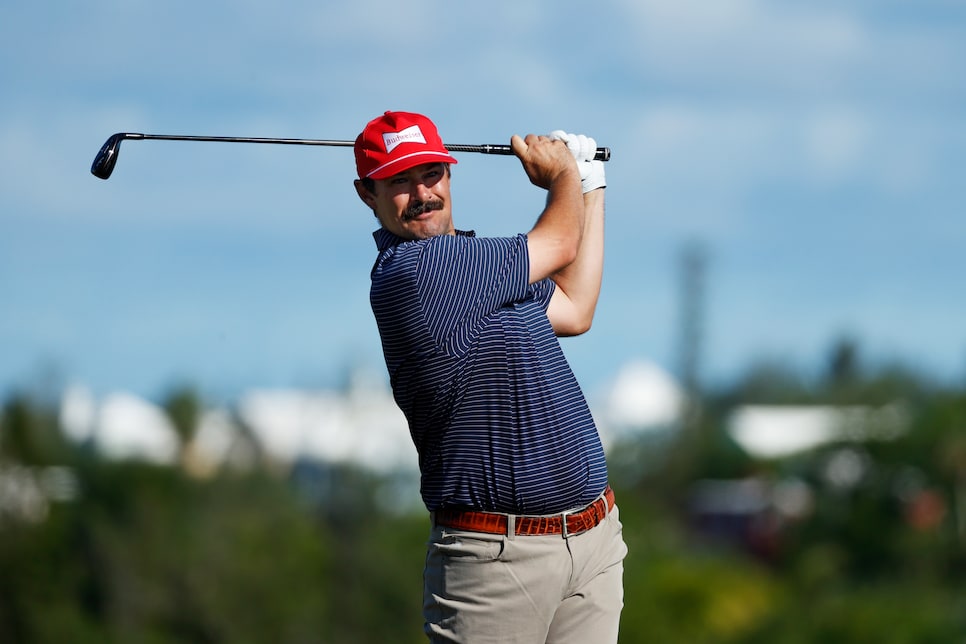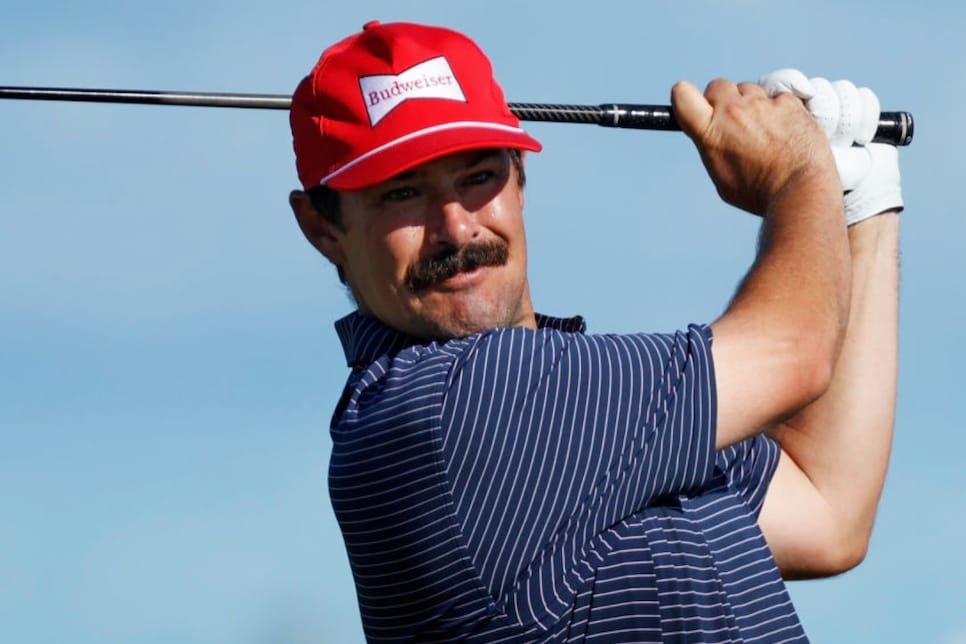 No, your eyes do not deceive you. That is indeed a Budweiser logo slapped across his hat, and it's perfectly complimented with Wagner's signature 1970's adult film stache. Swagger on a million, billion, trillion. Or should we say SWAGNER**: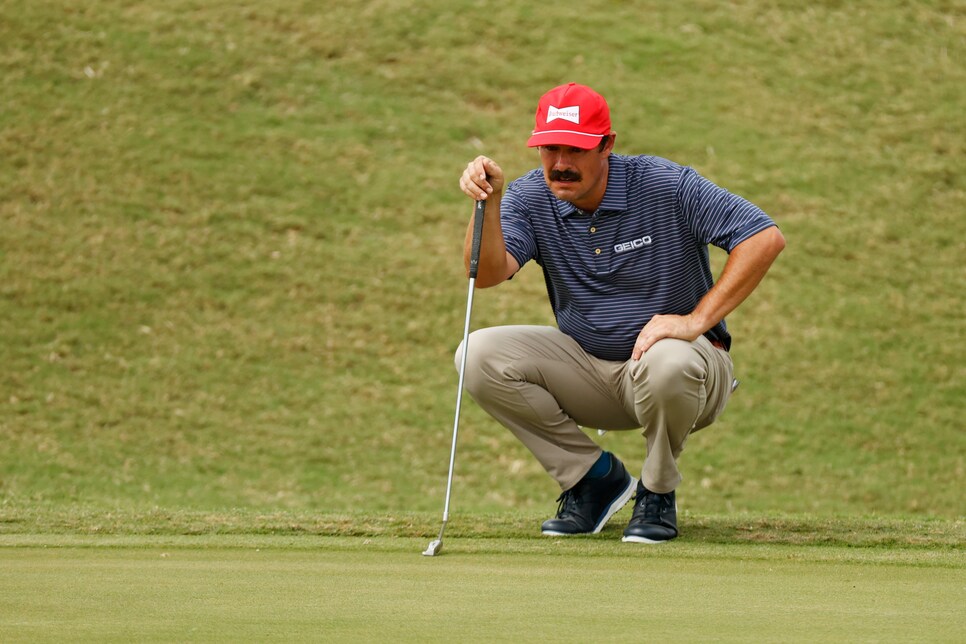 No wonder the dude just shot his lowest score since the second round of the 2019 Greenbrier. How could you NOT play well with a Bud Heavy cap on your dome? All that's missing is a cigarette. Some A+ photoshop work from Golf Digest visual editor Ben Walton can fix that: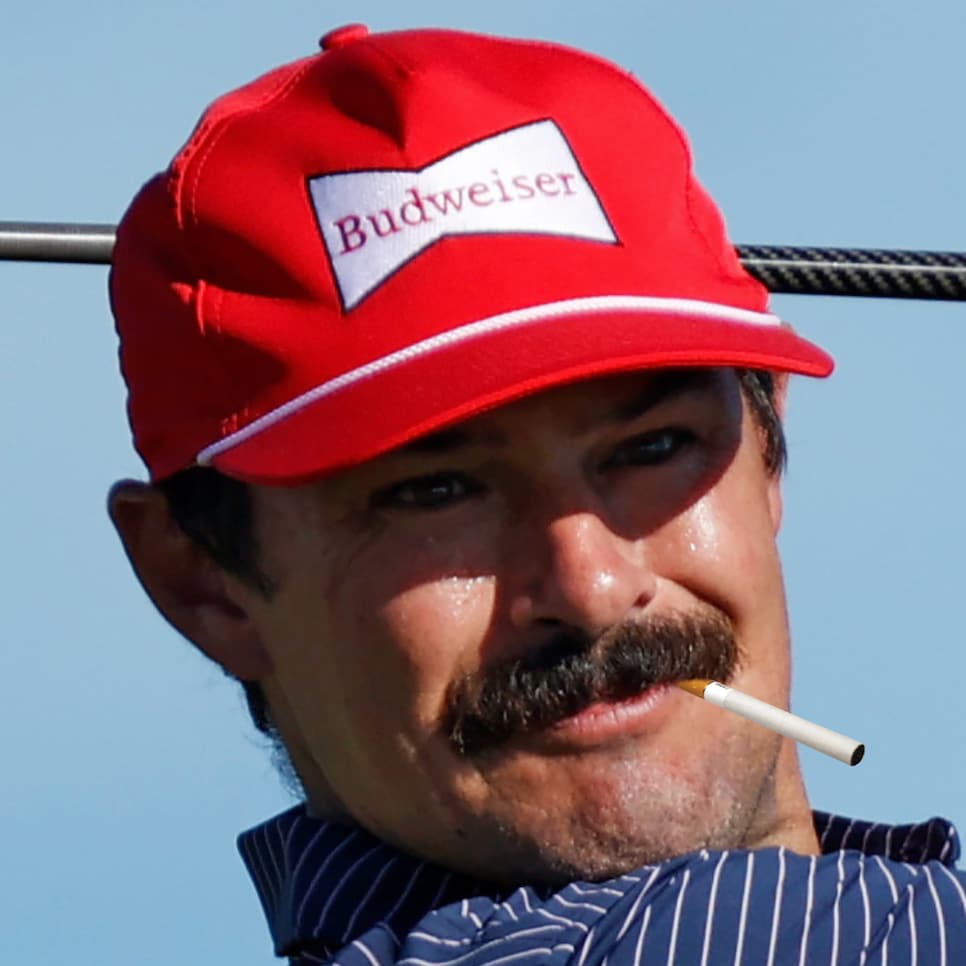 There, much better. Now, if you'll excuse me, I'll be scouring the internet for this exact look for a Halloween party I'm being dragged to this weekend. Nothing will end a conversation faster than someone asking "so what are you?" and responding "I'm 2008 Shell Houston Open winner Johnson Wagner, duh."