BOB JONES AWARD
Johnny Miller to receive USGA's highest honor on 50th anniversary of U.S. Open victory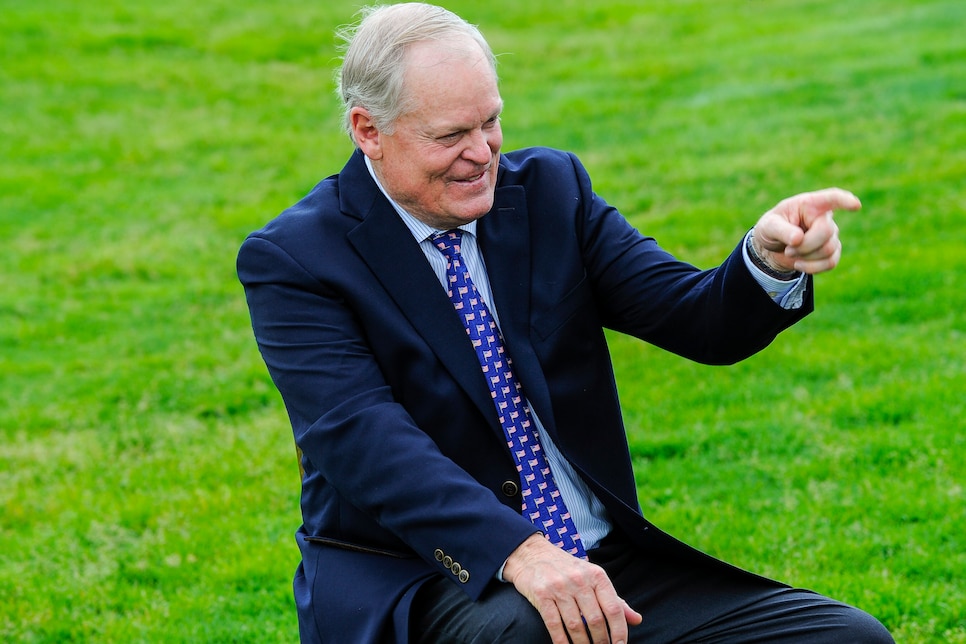 The USGA announced Thursday that Johnny Miller will be recipient of this year's Bob Jones Award, the USGA's highest honor that recognizes those in the game for character, respect and sportsmanship.
"Johnny's contributions to our game are significant, and honoring him with the Bob Jones Award reflects everything he means to the game and everything the game means to him," said USGA CEO Mike Whan.
The award has been presented annually since 1955 and past recipients include Francis Ouimet, Arnold Palmer, Byron Nelson, Ben Hogan, Jack Nicklaus, Nancy Lopez and Annika Sorenstam. Juli Inkster was the 2022 recipient. Bob Jones was a nine-time USGA champion, winning them all between 1923 and 1930.
Miller, 76, is known for his playing career and his broadcasting career, while also designing many golf courses over the past few decades. He won 25 PGA Tour events, including two majors and was inducted into the World Golf Hall of Fame in 1998.
"This is such a great honor to receive the Bob Jones Award," Miller said. "It was always about the USGA events for me. Growing up at The Olympic Club was such a privilege because it was a U.S. Open course and my father always told me that's the one I needed to win, the U.S. Open."
Nine years prior to the Open win, however, Miller captured his first USGA title in 1964 at the U.S. Junior at Eugene Country Club. He qualified for his first U.S. Open the next year.
"When I think of my career, I think of the turning points and winning the U.S. Junior Amateur Championship was definitely one of those," Miller said. "The USGA has played such an important role in my career and in my life. Being a recipient of the Bob Jones Award is the highest honor you can receive from the USGA, and I am truly honored for it to come on the 50th anniversary of my 1973 U.S. Open Championship win."
Miller turned to broadcasting after his playing days were over and he joined NBC Sports as a part-time analyst in 1989, but later became the lead analyst, serving as the top voice for U.S. Open broadcasts for more than two decades. He retired from broadcasting four years ago.
The USGA will celebrate Miller on June 13 in Los Angeles, two days before the first round of the U.S. Open at Los Angeles Country Club.