Double Dipping
This 57-year-old just pulled off an amazing USGA qualifier feat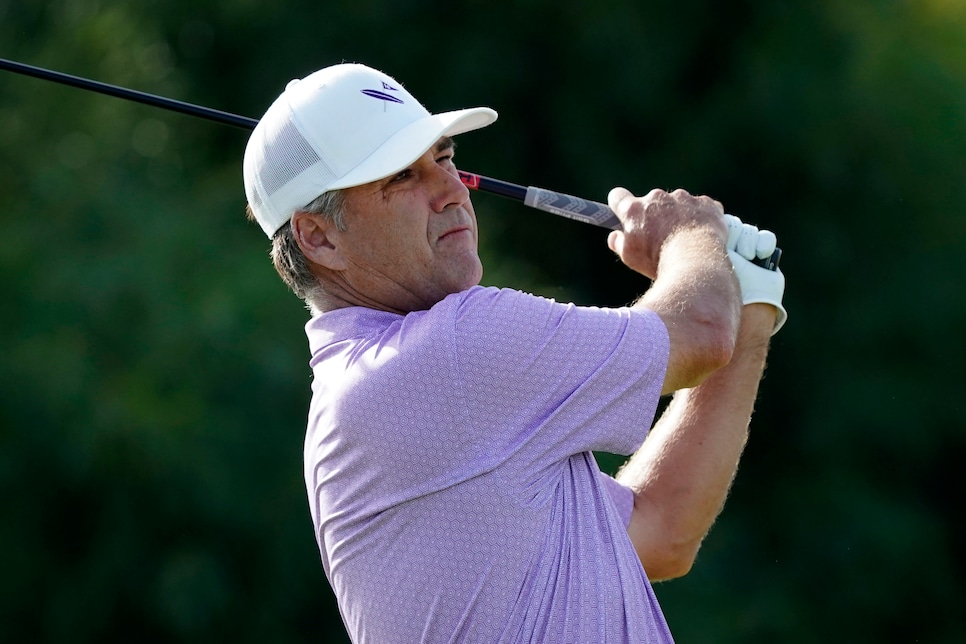 So far this USGA qualifying season we've highlighted a couple rising stars in Cameron Kuchar, Matt Kuchar's 15-year-old kid who cruised through a U.S. Open qualifier, and Bella Simoes, a 9-year-old(!) who kicked off a U.S. Women's Open qualifier with a flawless tee shot and club twirl. But it's time to give a senior some love. An old-timer who pulled off an impressive two-timing qualifying feat.
Enter Clark Dennis, a 57-year-old Texan, who was medalist at a U.S. Open local qualifier on Tuesday at Squaw Creek. Then headed over to Indian Creek GC the following day to earn medalist honors again at a U.S. Senior Open qualifier. Talk about double dipping.
Again, that's not just making it through, but having the low score at the qualifier. But a closer look at Clark's golf resume reveals this isn't just your average 57-year-old golfer. In fact, golf fans of a certain age probably recognize his name.
That's because Clark played on the PGA Tour and Nike/Nationwide Tour (now Korn Ferry Tour) for a decade. His best PGA Tour finishes were a pair of T-3s at the 1990 Hawaii Open and the 1998 Kemper Open. And he won the 1993 Nike Bakersfield Open in a playoff over Sonny Skinner (great name) and Jim Furyk (OK, we know you've heard of him).
In fact, Clark has a very full Wikipedia page that also shares that he won the Order of Merit on the European Senior Tour in 2017. So this week was far from the first time the Houston native collected some nice hardware.
Clark will be making his sixth consecutive start at the U.S. Senior Open when the tournament heads to SentryWorld in July. And he could join a short list of players to compete in both the U.S. Senior Open and U.S. Open in the same year if he makes it through final qualifying next month.
Clark hasn't played in a U.S. Open since 2001, but he finished T-6 at the 1994 edition (Thanks again, Wikipedia) at Oakmont.