The Loop
We're still getting letters protesting Johnny Miller's "swimming pool cleaner" comment about Rocco Mediate during Open coverage. Miller also said, most of you know, that "Rocco" was not a name that wound up on the US Open trophy. A couple of those letters: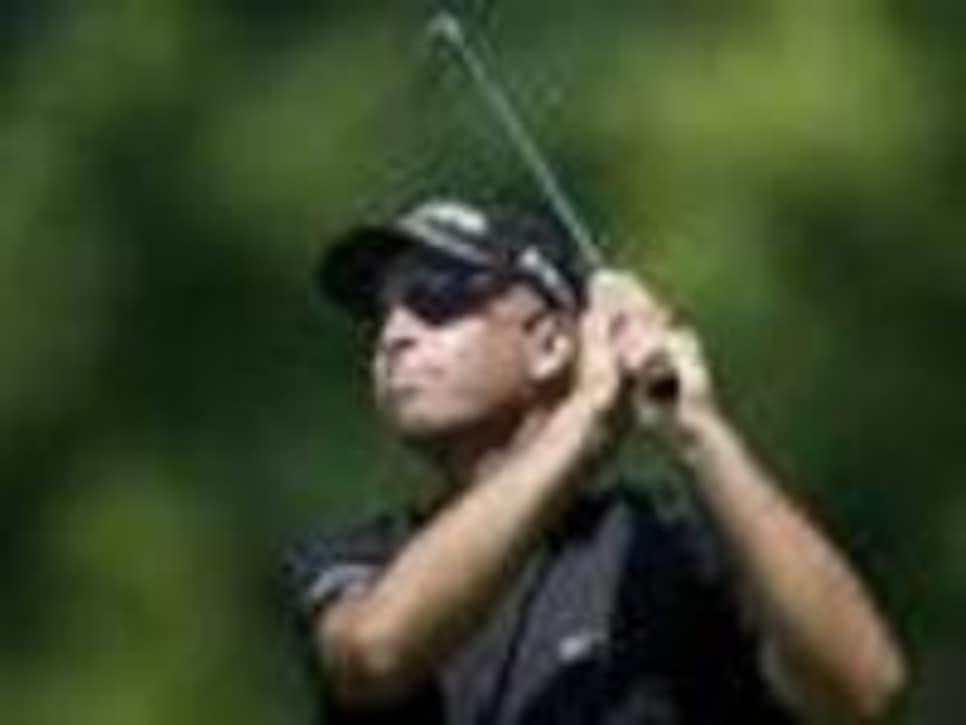 Let's see how the double standards work from here. Johnny Miller says during the US Open telecast that Rocco Mediate "looks like the guy who cleans Tiger's swimming pool" and that "guys with the name Rocco don't get on the trophy, do they?" Let's see if he's reprimanded like others who have preceded him for making lame brain comments. I've never been a Miller fan; he's a loose cannon during the telecasts and most of the time I zone him out when he talks. But this is going over the top. I've been around the Tour for 29 years and Rocco is truly one of those really nice guys that people appreciate on the tour. He actually talks to and acknowledges the crowds, something that Tiger will never do. For Miller to knock him like this shows that Miller has no class. He can speak his mind because there isn't anyone on the air to argue with him, it's just "yes Johnny you're correct". Well let's see how big his mouth is now.>
Here's another from Joel Pisano of Trenton, New Jersey:
In respect to NBC's coverage of the US Open, I would ask the following two questions about Johnny Miller's remarks: Exactly why does he think that Rocco Mediate should be cleaning Eldrick Woods' swimming pool; and
Exactly why should we not have a name such as Rocco on the US Open trophy?
"I apologize to anyone who was offended by my remarks,'' Miller said in a statement Friday through NBC. "My intention was to convey my affection and admiration for Rocco's everyman qualities and had absolutely nothing to do with his ethnicity. I chose my words poorly and in the future will be more careful.''
We also got a couple of letters about Rocco not getting enough coverage in our publications and elsewhere. Hard for me to understand that. I think Rocco got great coverage, all deserved. He's also being heavily used to promote this week's > Buick Open.
(Photo: buick-open-golf.com)