Torts Is Back
'We suck': John Tortorella delivers first signature in-game interview as Flyers coach, is all the way back
Ahhh, the in-game interview. A completely useless endeavor that no one has ever asked for, not coaches, not players, hell, not even fans. It makes you wonder why they even bother at all. Did you notice when they started doing them in the freaking dugout during the MLB Playoffs? The one sport you could mostly escape them, now you no longer can.
There are, however, a very select few who make them entertaining by being as blunt as possible, which is always a refreshing change of course from the usual cliche-riddled interviews. Gregg Popovich, Mike Leach and, of course, John Tortorella, all three of whom keep it extremely short and to the point in an in-game interview, which very often makes for a hilarious clip. Torts, who was a head coach for many years and then had a brief stint as a TV analyst, is now a head coach once more, having led the Philadelphia Flyers to a respectable 7-6-3 start despite having a depleted roster that's currently missing two of its top point producers in Sean Couturier and James van Riemsdyk to injury. Not to mention the fact they traded away the captain, Claude Giroux, last March.
But Torts is making due because that's what Torts does. Another thing he does is constantly deliver soundbyte gold, be it in a postgame presser or an in-game interview like the one he did on Tuesday night in Columbus, where the Flyers were struggling early in the game, at least juging by Torts' short summary of the first period on ESPN:
It's the "as of right NOW" for me. Could it get better? If I scream and yell at them enough, maybe. But AS OF RIGHT NOW, we suck, from head to toe, to steal a Torts phrase.
This was the best part right here though: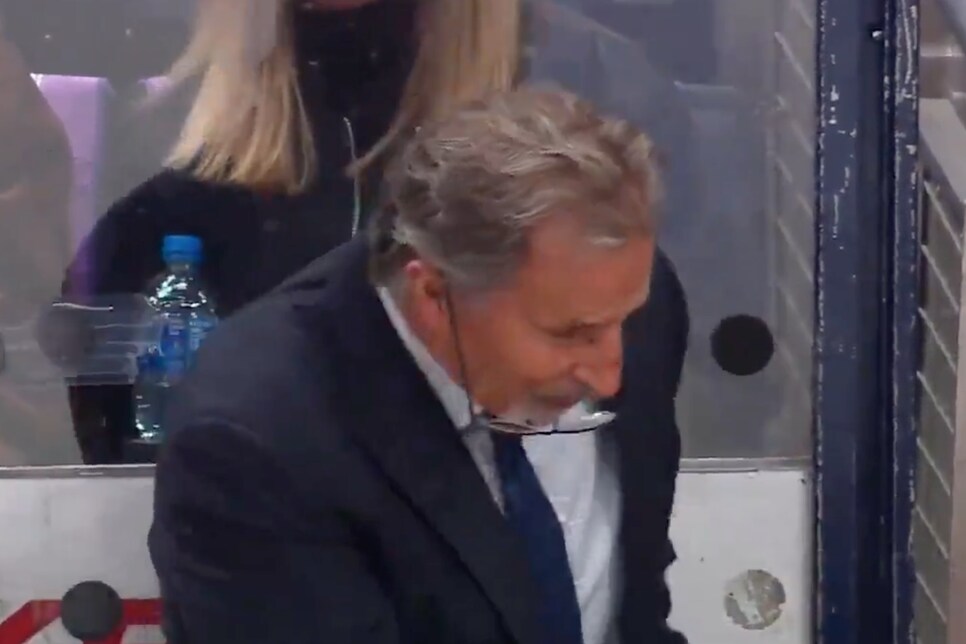 No one has ever been so desperate to get a headset off as fast as humanly possible. He was so crippled with headset anxiety/having to do this interview that he ripped it off so fast his glasses almost came straight off his head. So good to have him back behind a bench.