Bold Strategy, Cotton
John Tortorella has a fever, and the only prescription is benching his star players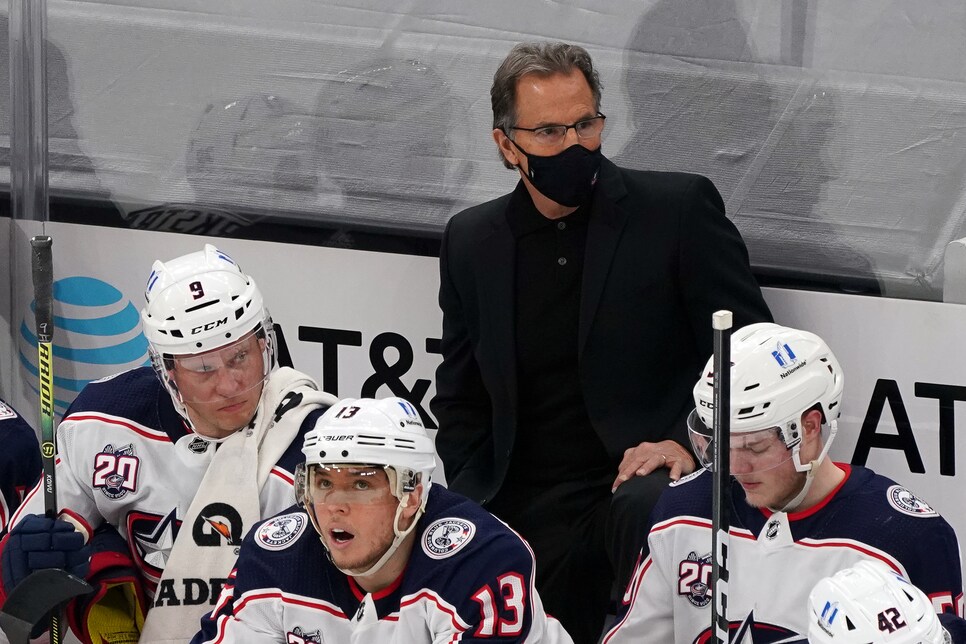 Laine, the former No. 2 overall pick, made his Columbus debut on February 2, posting a minus-two and failing to record a point. In two games after, however, he potted three goals, which is exactly what the Jackets were hoping for when they traded for the 22-year-old from Finland.
But the good vibes didn't last long, as Laine got his first signature Torts benching on Monday night. The suspected reason? The lack of effort on a play in which Carolina's Brock McGinn scored the game-tying goal in the second. In the video. you'll see Laine (No. 29) on the far right of your screen:
This wound up being Laine's last shift of the game, a game Columbus actually won despite the benching of (checks notes) its best player. Torts has a fever, and the only prescription his making his stars ride the pine:
It's certainly a bold strategy, Cotton, but one that's not all that surprising given Torts' reputation. This is a very pro-Torts website, but even we did a double take when we saw he benched his newly acquired stud less than a week into Laine's Blue Jackets tenure, which could be very short-lived if he and the coach don't get along. Laine is set to become a restricted free agent this offseason.