Podcasts
American Century Championship 2021: John Smoltz talks AAC, his lofty golf goals and the one right-handed batter he feared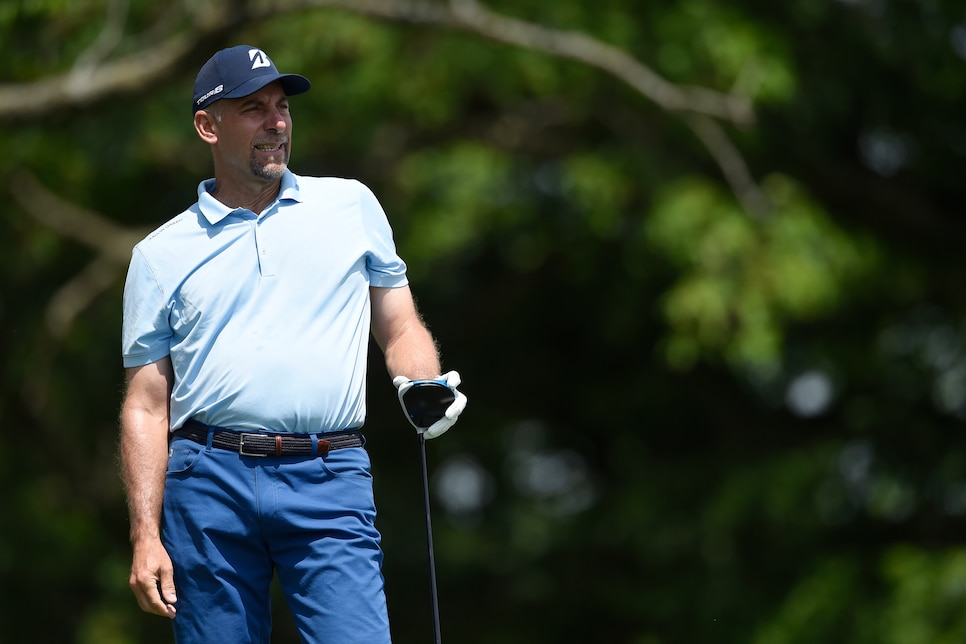 John Smoltz has played in much bigger events than the American Century Championship in his golf career, including the U.S. Senior Open. Yet still, an ACC victory remains at the top of his golf goals list, for the simple reason he's yet to check it off.
"I'll make no bones about it, I'm not going to be complete until I win Tahoe," said Smoltz, who is making his 12th appearance in the ACC next week. "That is something that has been bugging me for a long time. The greens don't necessarily match up with me, but I'm going to figure out a way, because time is running out at 54 [years old]."
Smoltz, this week's guest on the "Be Right" podcast, has come plenty close at Tahoe, tying for second in 2010 and finishing solo third last year, his two best finishes. In his other nine appearances, he's finished no worse than T-12.
There was plenty more to discuss with the first-ballot Hall of Famer, including his epic golf tales from his off days as a pitcher as well what makes tour pros so good, something he's seen firsthand in his handful of PGA Tour Champions appearances. He also revealed the one right-handed batter that he (sort of) feared during his time on the mound.
Listen to the episode below:
Also be sure to enter the contest that American Century is running for the American Century Championship. Pick the best fantasy lineup—and you'll have a chance to win a trip to the 2022 American Century Championship out in Lake Tahoe, plus $10,000 to the charity of your choice. Go to: http://www.accfantasygolf.com/.