News
John Peterson to retire at 29 after missing conditional status by 0.58 FedEx Cup points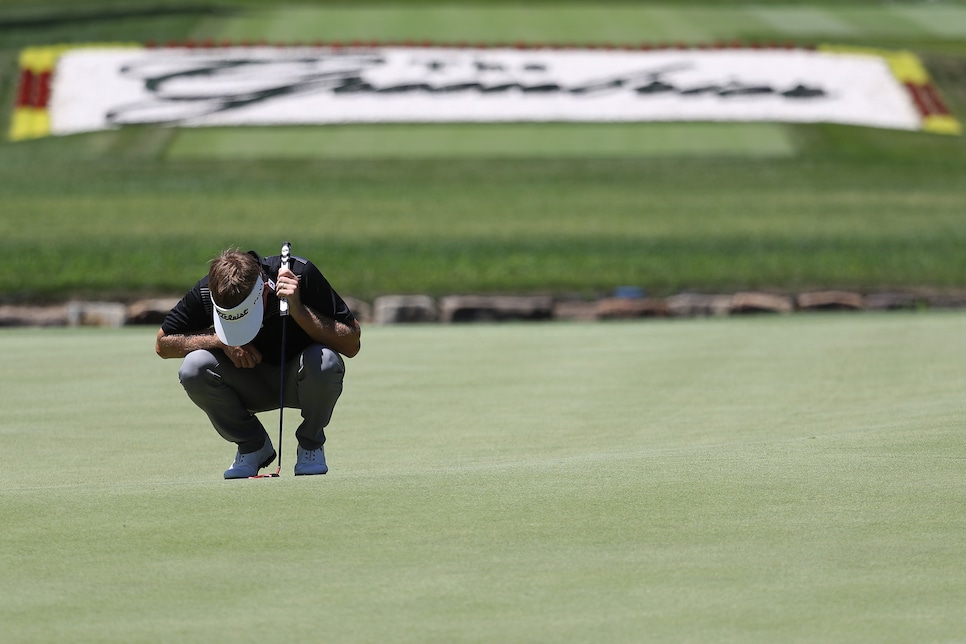 If that's the last the sport has seen of John Peterson, he went out guns blazing.
Peterson, a former NCAA champion and three-time All-American, has been playing this year on a medical exemption, and announced at the Wells Fargo Championship in May that if he failed to earn conditional status in his remaining starts, he was going to retire from professional golf.
"I'm kind of freewheeling it at this point," Peterson said in Charlotte. "I know a little bit has been said about me retiring if I don't make the necessary money for my medical starts, and all that's true. If I don't make it, I'm not playing golf anymore."
The Greenbrier marked Peterson's last outing on the exemption, and after making the cut on the number, the 29-year-old turned in a fourth-round 66 to jump up the leaderboard. It was good enough for a T-13 finish, earning him a $121,362 check and 52.12 FedEx Cup points. However, because his exemption goes back to 2015, he's playing off that year's point allotment (long story), and in that standing, Peterson earned 54.75 points.
Which is 0.58 points short of earning conditional status.
Peterson, who provided social-media commentary throughout Sunday afternoon of his pending status, confirmed his retirement following the tournament, starting the note out with, "It's been a fun ride."
"The system is brutal, and aggravating," Peterson wrote. "Maybe there's an error in there...
"I appreciate everyone's support throughout my career."
Theoretically, Peterson could try to regain his card through the Web.com Finals, but it appears at peace with his decision. The LSU product has mentioned aspirations of going into real estate.
In 91 career starts on tour, Peterson made more than $2.16 million. His best finish came at the 2012 U.S. Open, where he finished T-4.