News
Greetings from the ghosts of majors pasts
Four former European Tour standouts—Graeme McDowell, Martin Kaymer, Lee Westwood and Danny Willett—resurfaced at the Italian Open. Is it a blip or a new beginning for any of them?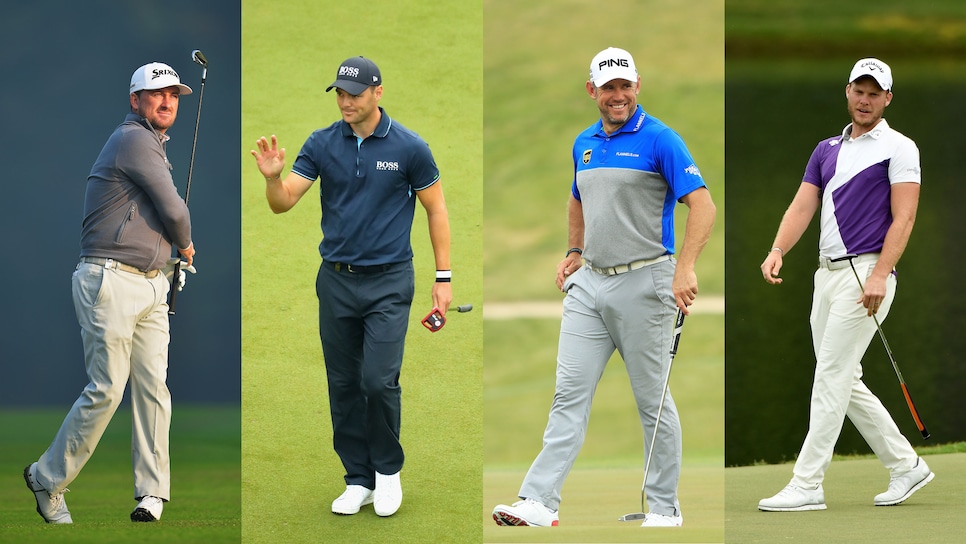 Photo By: Getty Images (4)
Thorbjorn Olesen shot a sizzling seven-under-par 64 on Sunday to win the Italian Open at Gardagolf Country Club, finishing the tournament at 22-under-par 262. Right behind him were Francesco Molinari, Lee Slattery and Rafael Cabrera-Bello. With all due respect to those four players, the intrigue on the final leader board, however, came just below them.
Lee Westwood shot a final-day 63 and Graeme McDowell a 64 to finish tied for fifth with Andy Sullivan. One shot further back, Martin Kaymer and Danny Willett were among a group tied for eighth.
Three of those four are major champions. The other, Westwood, has never won a major but has finished in the top-three six times and has been ranked No. 1 in the world.
And yet, the foursome has spent most of the last two-plus years (at least) on golf's missing-persons list. Going into the week in northern Italy, Westwood was ranked highest among them in the Official World Golf Rankings at 113th. Kaymer was four spots back at 117th; McDowell—thanks to a T-12 at the BMW PGA a week ago—had moved up to 195th and Willett, whose picture had started to appear on milk cartons recently, was ranked 462nd. That's not a typo; he was 462nd.
The question now is whether all found something this week or whether it was just a coincidental one-off for one or for all.
The most recent winner among the four was Willett, whose three-shot victory at the Masters in 2016 seemed to announce his arrival as a talent on the world stage. While people tend to focus on Jordan Spieth's back-nine meltdown on that sparkling April Sunday, Willett played a superb round, shooting a bogey-free five-under-par 67 that left him three shots clear of everyone when all was said and done.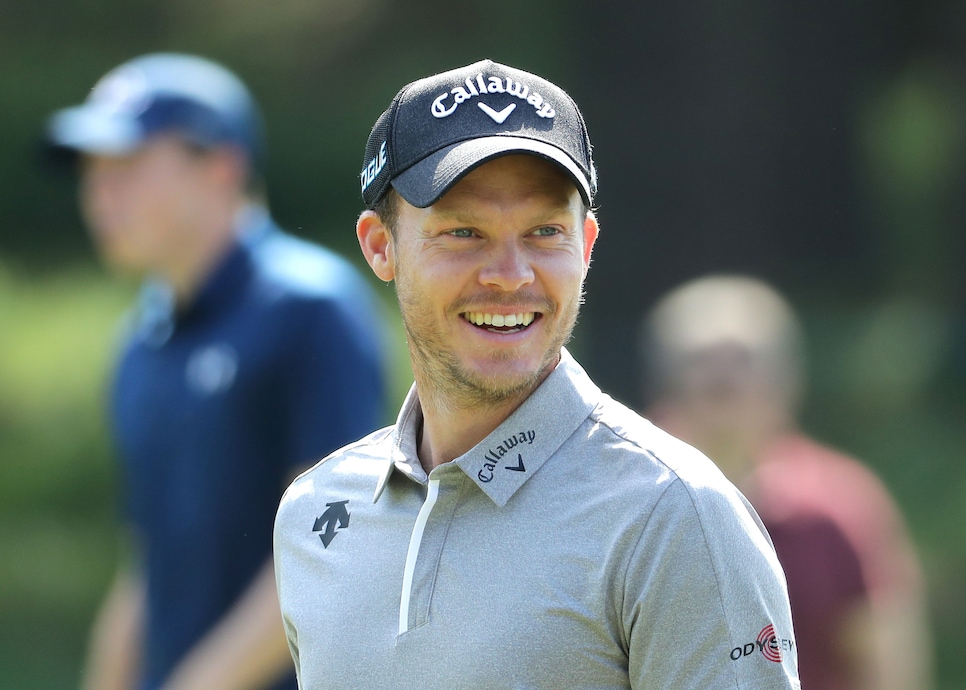 Richard Heathcote/Getty Images
He didn't play badly the rest of that year—in fact he finished second in the Italian Open the week before the Ryder Cup, when the event was still played in the fall.
Then came the infamous "Pete column," his brother Pete's clever, but poorly timed send-up of the American Ryder Cup team and its fans that appeared two days before the matches began at Hazeltine National. Through no fault of his own, Willett—and his family (wife and parents)—became the target of brutal and often profane hazing in Minnesota. Willett didn't play well and has had little go right for him since.
Since then, he's changed his caddie, his agent and his swing coach. He's fought injuries, notably the back problem that has been an issue throughout his career. In his first nine starts of 2018 prior to this weekend, he had seven missed cuts, one withdrawal and a T-29 at the Tshwane Open in South Africa, and event co-sanctioned between the European and Sunshine tours.
Almost out of nowhere, he produced four sub-70 rounds: 65-67-67-69 for a 16-under-par total of 268. He hadn't done that since the 2016 Italian Open.
Willett hired Sean Foley to replace long-time swing coach Pete Cowen last August. Yet even though he has spoken with confidence about the work he and Foley were doing, there had been little tangible evidence of improvement until this week.
Willett is still only 30 and has managed to keep his sense of humor intact throughout his struggles. On Friday, he posted a photo of himself on Twitter doing a TV interview. "Been a while since I've done one of these," was the caption.
Westwood has also been through a good deal of upheaval in recent years. His marriage broke up in 2015, and like Willett, he severed his relationship with agent Chubby Chandler last year. After playing in 10 straight Ryder Cups, Westwood is slated to be a vice captain for Thomas Bjorn this September in France.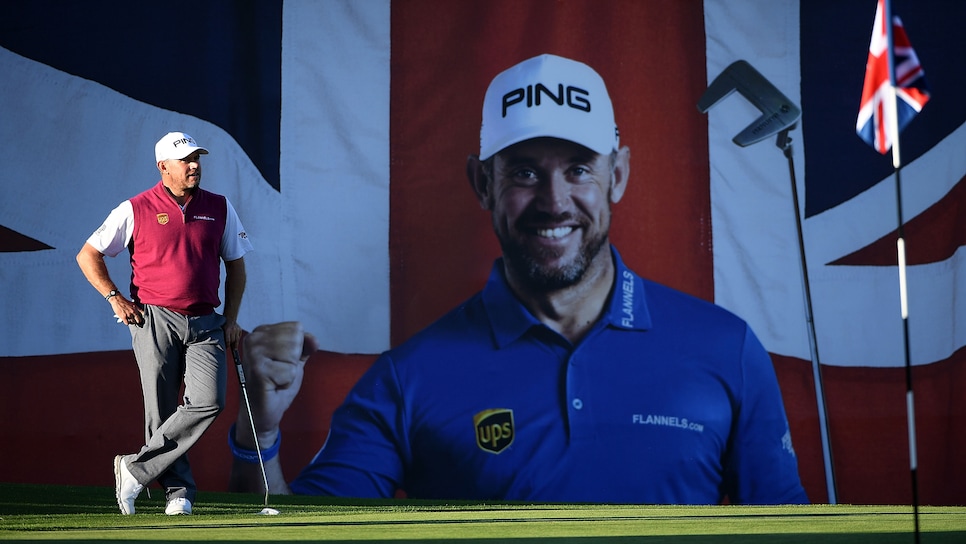 Ross Kinnaird/Getty Images
Westwood, who is 45, has won 42 times worldwide in his career, but his last tournament title came three years ago in Indonesia. His only spasm of real relevance in recent years was his second-place finish to Willett at the 2016 Masters. That got him on that 10th straight Ryder Cup team, which turned out to be more curse than blessing. He failed to score a point and his missed four-foot putt on the 18th hole Saturday afternoon (while paired with Willett) was one of the turning points in the matches.
Mind you, Westwood has been written off before. In 2002, his World Ranking dropped out of the top 100 for a while, but he rebounded, eventually reaching No. 1 in 2010. Italy was only his seventh start this year, and his first top-10 finish.
McDowell, who's now 38, was golf's player-of-the-year in 2010, winning the U.S. Open at Pebble Beach, scoring the clinching point for Europe in the Ryder Cup and winning two other European Tour events. He stayed in the top 15 in the world the next four years but began to slide in 2015—even though he saved his year with a November win in the PGA Tour's stop in Mexico.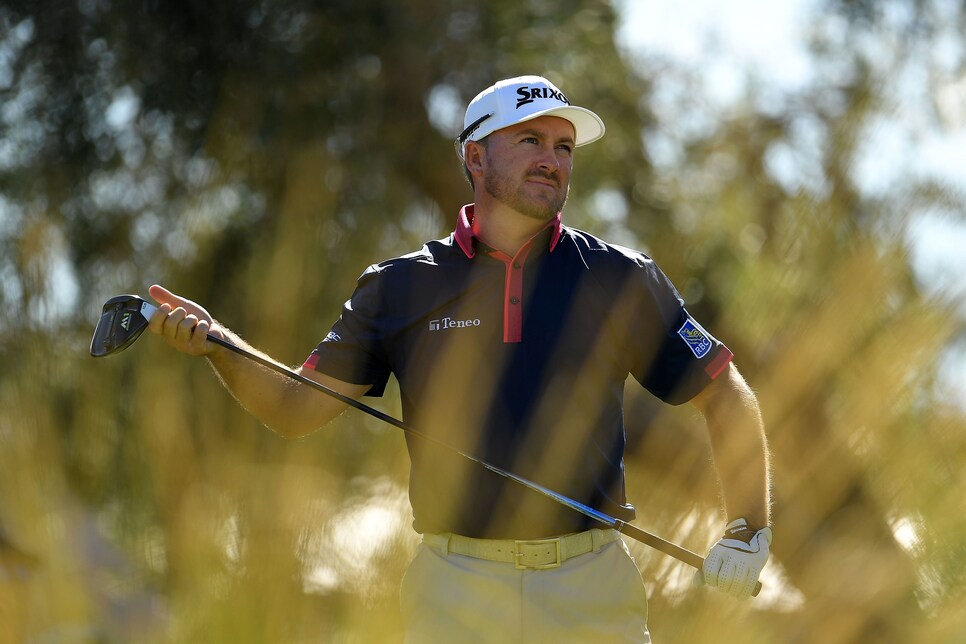 Stacy Revere/Getty Images
By the end of 2017, McDowell had slid to 239th in the world and realized he had to go back to the kind of practice regimen that had made him into a star. He had gotten distracted by life—marriage, children, opening two restaurants, starting a clothing line.
"I had stopped doing the things that made me the player I'd been," he said earlier this year. "I had to get back to those things."
He contended for three days at Riviera in February, going into Sunday tied for third, two shots back. But a final-round 77 dropped him to a tie for 26th. That remained his best finish of the year until this weekend. Closing strong with a 64 could give him momentum going into the summer.
And then there is Kaymer, perhaps the most mysterious of the bunch. In 2010, he won the PGA Championship at just 25. The following February he became the youngest man in history not named Tiger Woods to become the No. 1 player in the world.
A slow, but steady slide followed. Most attributed it to a swing-change made so he could draw the ball more easily at Augusta National, where his natural left-to-right fade hadn't worked very well. Kaymer has always insisted that, although the swing change didn't really work, that wasn't the reason for his problems.
"I just don't think I was equipped to handle being No. 1," he said a couple of years ago. "Rory [McIlroy] could handle it when it happened to him, so could Jordan [Spieth] later on. When I got to No. 1, I found myself thinking, Is this what all the work was for? Why don't I feel different? I couldn't understand it."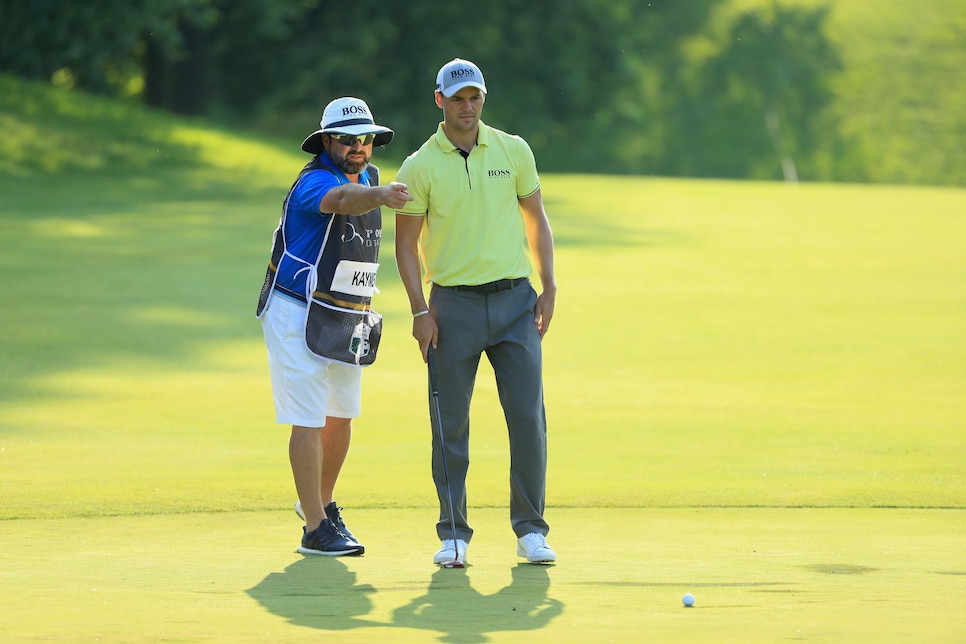 Andrew Redington/Getty Images
Kaymer is one of those athletes who is extremely thoughtful—sometimes to his detriment, sometimes not. When he faced a seven-foot putt on the 18th green at Medinah in 2012 to clinch retaining the Ryder Cup for Europe—and help cap an epic comeback for the Old World—the pressure didn't weigh on him.
"I felt lucky to be in that position," he said. "So many things had to happen that day for me to have that putt. I never doubted I would make it."
He became a star again in 2014, first winning the Players Championship, then running away with the U.S. Open at Pinehurst by eight shots with a remarkable bravura performance. He shot 65-65 the first two days and never looked back.
Since then … nothing. Not only has he not won anywhere, he hasn't really come close. He had a second and a third in Europe in 2015, but hasn't had a top-three finish since then. His highest finish this year prior to Italy was a tie for 19th in Dubai. A two-time major champion, he has played in 14 majors since Pinehurst and has one top-10: a T-7 at the 2016 PGA.
Four decorated golfers. Four men who has been golf MIA for long, frustrating stretches recently. The question coming out of Italy is simple: Was their play a blip or a beginning? Only time will tell.