News
John Elway's latest athletic endeavor? He will attempt to qualify for the U.S. Senior Open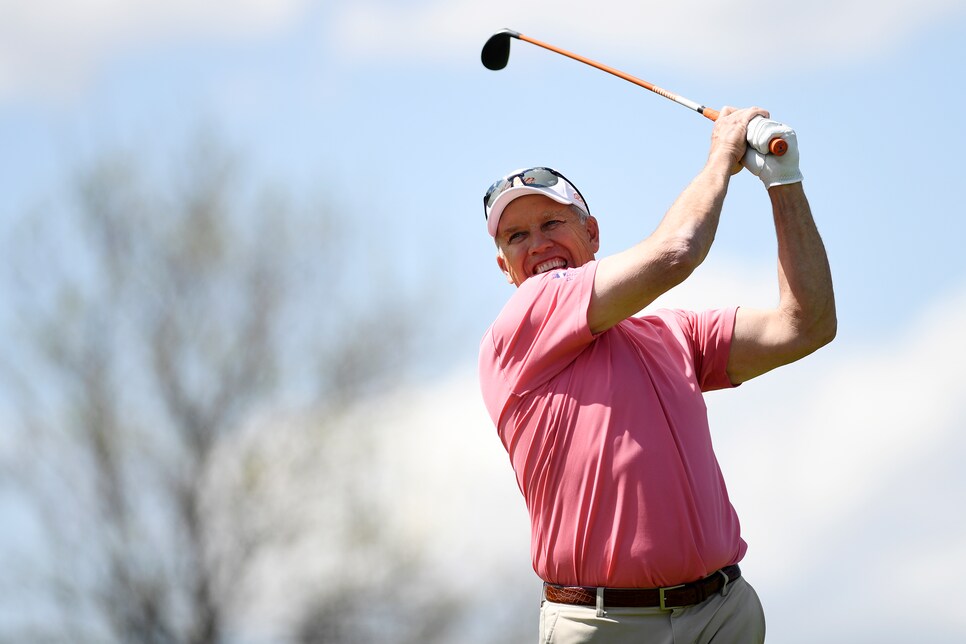 Largely forgotten in the wake of a Hall of Fame football career is the fact that John Elway was a second-round draft choice of the New York Yankees in 1981, taken ahead of Tony Gwynn, and batted .318 in 42 games in his one stint in the minor leagues.
We bring this up in advance of Elway's latest athletic endeavor. On Monday, he will play in a U.S. Senior Open qualifier on the East Course at the Broadmoor in Colorado Springs, Colo., also the site of the Senior Open next month.
Now, the East Course won't be as susceptible to Elway's manifold skills as the Browns were in The Drive, as it will forever be known, Elway's clutch performance in engineering a comeback victory to get the Denver Broncos to the Super Bowl in 1987.
That is to say, he likely won't qualify for the Senior Open. But just the fact that he exceeds the minimum requirement to enter qualifying, a 3.4 handicap index, is further testament to his athletic abilities.
Elway, 57, now the general manager and executive vice president of the Broncos, plays to a 1.8 handicap index, though he has been as good as a +1.0. This despite the fact he did not pursue the sport in earnest until he left Stanford.
"I love to practice," he told me several years ago. "I'm a range rat. I'm satisfied as long as I get a chance to get out on the range and practice. I love to hit balls. It was the same way in baseball. I loved to take batting practice. Out of everything I enjoy doing, I'd still rather take batting practice than anything else."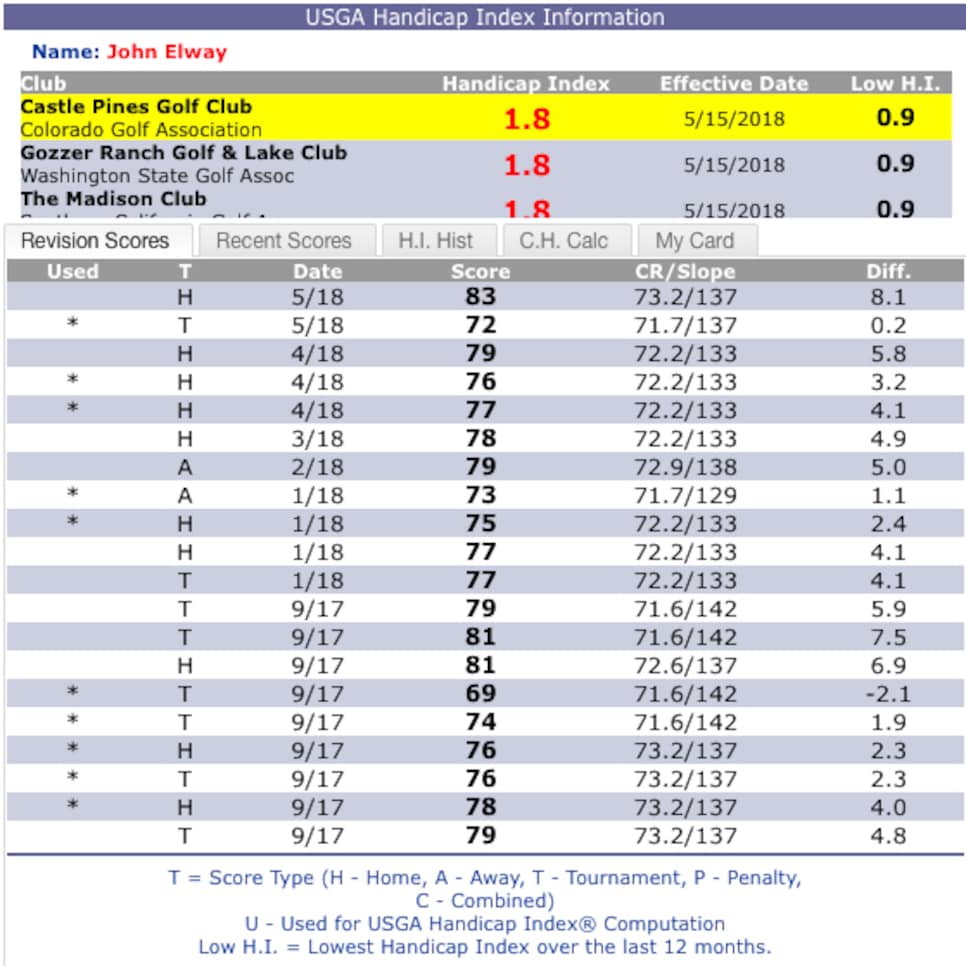 Elway is a member at five clubs: Castle Pines Golf Club and Cherry Hills Country Club in the Denver area, the Madison Club in La Quinta, Calif., and Gozzer Ranch Golf and Lake Club and the Golf Club at Black Rock in Idaho.
He has no expectations of succeeding on Monday. "I've never played [the East Course] very well," he told the Colorado Springs Gazette, citing the difficulty of the greens. "I think I had 42 putts the last time I was down there."
However it turns out, Elway will be in attendance at the U.S. Senior Open when it commences on June 28. He is serving as its honorary chairman.