News
Davis Love III will compete in first senior major at this year's U.S. Senior Open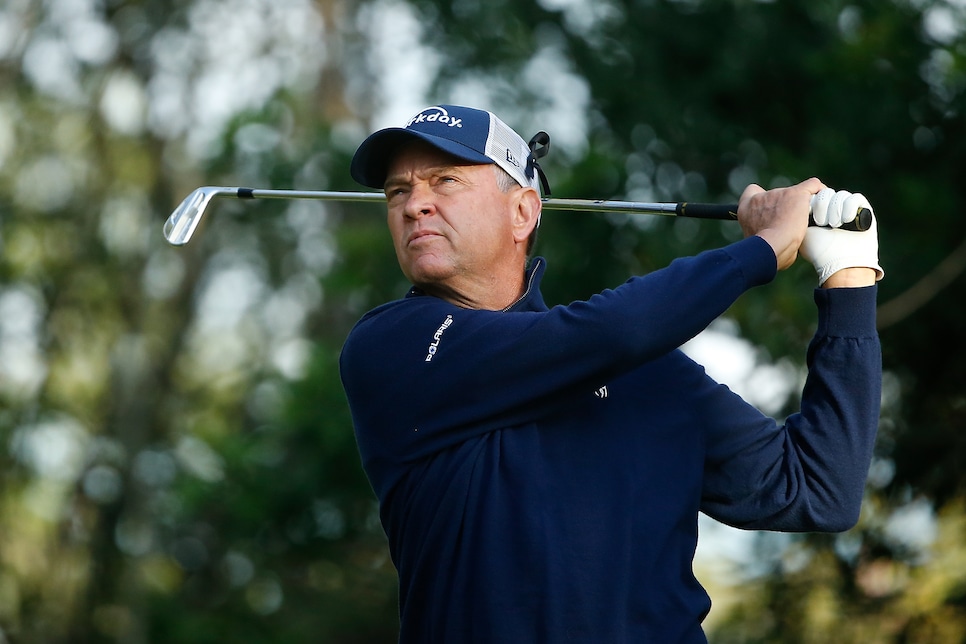 There's no doubt Davis Love III still has game. As recently as 2015, the 21-time PGA Tour winner and World Golf Hall of Famer earned the title at the Wyndham Championship, becoming the third-oldest golfer ever to win a PGA Tour event.
Love, who has returned to action since a November hip-replacement surgery, will make his debut at a senior major, the USGA announced on Monday, with Love accepting a spot into the 2018 U.S. Senior Open at The Broadmoor in Colorado Springs, Colo. Love turns 54 on the Friday after this year's Masters, but has remained a mainstay on the regular tour playing 61 PGA Tour events since turning 50, compared to just nine PGA Tour Champions tournaments.
The 2012 and 2016 Ryder Cup captain figures to be a competitive senior tour member so long as he plays. He has two top-10 finishes in two starts this year.
"Colorado has been a special place for my family," Love said. "I won two PGA Tour tournaments at Castle Pines and my father captured two junior match-play tournaments on the state level here in the 1950s. Having competed in more than 20 U.S. Opens, I know that I'll have the same type of challenges at the Senior Open because of the course and the world-class field. I'll have to use all my skills to pass this ultimate test, but I am ready for it."
The 2018 U.S. Senior Open will be played two weeks after this year's U.S. Open, which will be held at Shinnecock Hills in New York. Love's lone major title came at the 1997 PGA Championship at Winged Foot Golf Club's West course in Mamaroneck, N.Y., site of the 2020 U.S. Open.