News
Davis Love III to undergo hip replacement surgery, out 3-4 months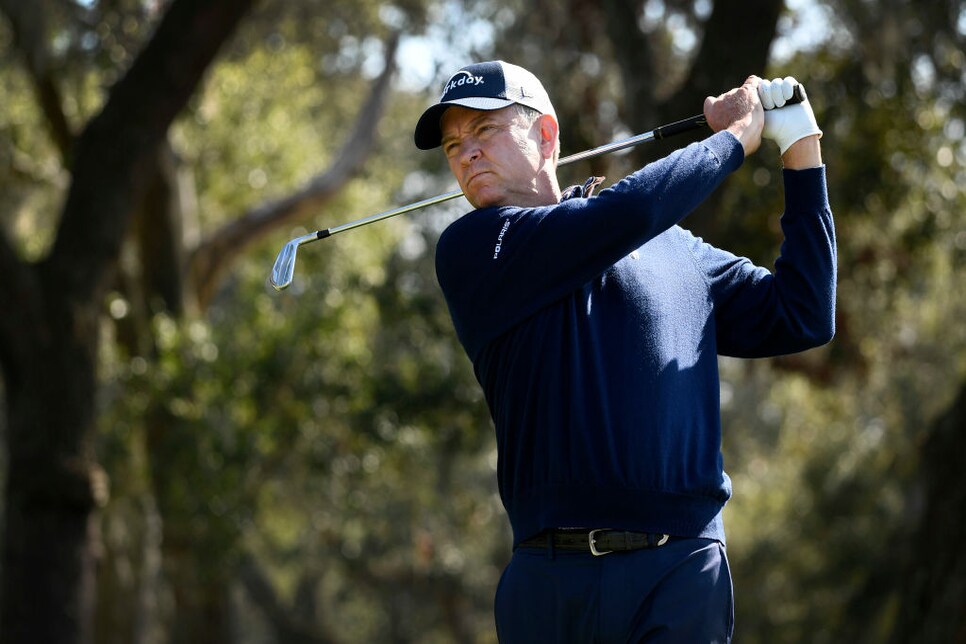 The PGA Tour is increasingly becoming a young man's game, but don't tell that to Davis Love III. The1997 PGA champ, who was inducted into the Hall of Fame this year, wants to usurp Sam Snead's claim as the oldest winner in tour history. Given Love captured the 2015 Wyndham Championship at age 51, not a ridiculous proposition. (Slammin' Sammy triumphed at the 1965 Greater Greensboro Open at 52.) To achieve that pursuit, Love will need to go under the knife.
Love told reporters at this weekend's RSM Classic, where he served as tournament host, that he will have hip replacement surgery on Tuesday.
"I had a hip problem the last few years, and I had a hip resurfacing trying to avoid hip surgery because I'm a chicken," Love said, "but after playing [in Malaysia and at the Sanderson Farms Championship], I realized it was an uphill battle."
Love said he will be out three to four months, although he could start chipping and putting again in three-to-four weeks.
"Now I'm excited that I've crossed that bridge," said Love. "Once I get over that I can go right back to the Tour. I won after a spine fusion and now I'd like to win with a new hip. That's the reason I'm doing it so I can get back to golf and keep up."
In 13 events last year, Love made the cut seven times, with a T-10 at the Wyndham his best finish. Love turns 54 in April.