The Loop
John Daly throws his political weight behind Donald Trump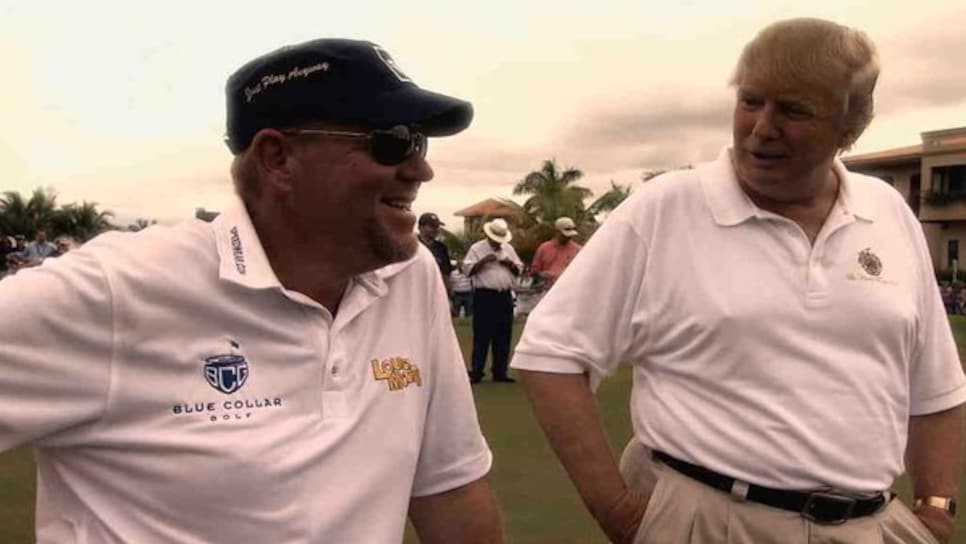 Golf is viewed as an elitist sport. If you want to identify with the "common man" of America, there's no better ally than Daly. "I'd like to have a beer with that candidate" is a campaign cliche for a reason, a parameter JD has a history of fulfilling. And though some sneer at Daly's penchant for playing without a shirt or shoes, others view it in a homey, salt-of-the-earth style. Bonus: You know Daly would throw a kick-ass kegger on the Front Lawn during your Inauguration.
We didn't think the two-time major winner had actual political leanings. Honestly, we're surprised Daly's allowed to vote. (Kidding JD; you're one of our favorites.)
So imagine our surprise when discovering the following Tweet:
The endorsement is a two-fer for Trump. Not only does he get Daly's aforementioned influence, but with Long John set to join the PGA Tour Champions, the real estate magnate now has a campaigner for the crucial senior citizen vote.