The Loop
John Daly says his latest club to land in a lake happened by accident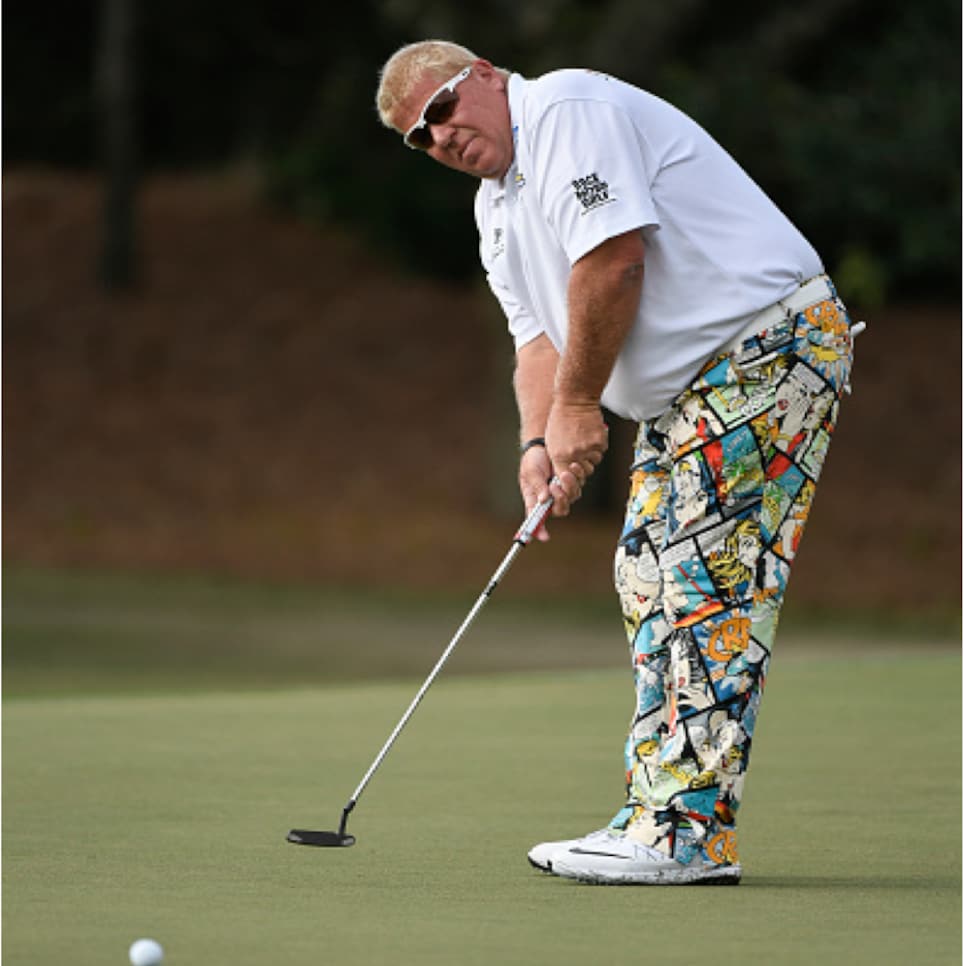 John Daly withdrew from the Allianz Championship on Sunday. That, we know for sure. However, the two-time major champ says the story of him throwing his putter into a lake on his way out was an exaggeration.
Links Magazine originally reported Daly dunked his putter in a lake off the seventh hole at the Old Course at Broken Sound before telling officials he was withdrawing due to nerve pain. But he told a different story on Wednesday, saying his putter wound up wet because his caddie wasn't looking when he tossed it to him. Hmm.
Daly raises a couple of good points, but unfortunately, there's no video of the incident, so we'll never know for sure. There's just this photo:
Despite denying that he doused his putter on purpose, Daly took responsibility and acknowledged he shouldn't have thrown the club -- especially one he wanted to keep. Daly also told the AP the putter was a gift from Ping chairman John Solheim, but by the time he called the course to fetch the 50-year-anniversary Anser model it had already been taken.
Video of a different Daly club toss went viral at the 2015 PGA Championship at Whistling Straits when he chucked a 6-iron into Lake Michigan after putting three balls into the water.
According to Daly, "That was a proper throw."
That, we also know for sure.