Zurich Classic
The John Daly/David Duval experiment at the Zurich Classic did not go well. At all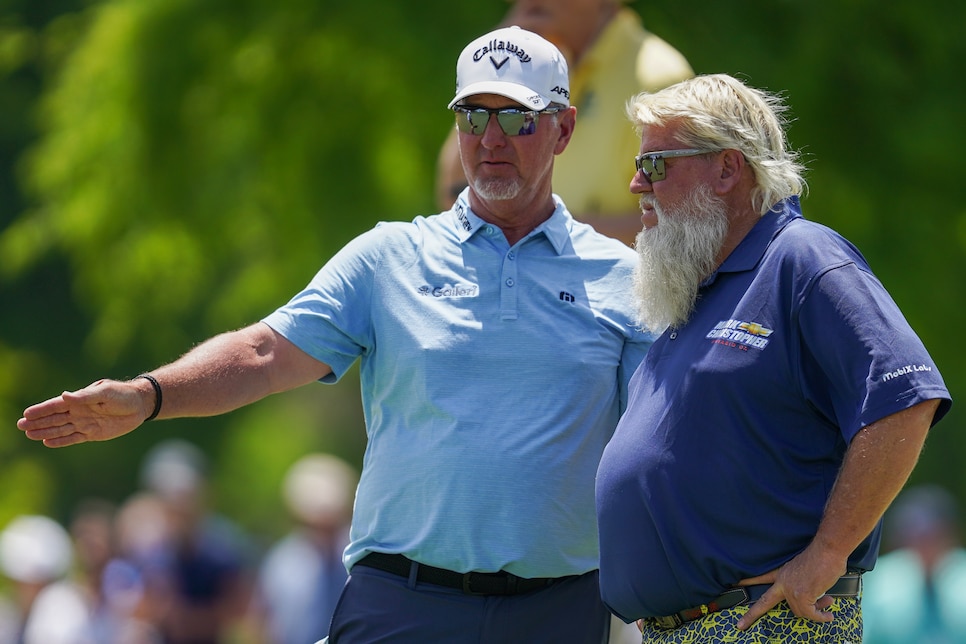 Last year Jay Haas became the oldest player in PGA Tour history to make a cut when he reached the weekend at the Zurich Classic at 68 years old while playing along side his son Bill in the two-man team event. Unfortunately for John Daly and David Duval, they could not replicate that senior-circuit magic this week in New Orleans.
There's no doubting what Daly and Duval have accomplished in their careers, with the latter reaching World No. 1 and winning the 2001 Open while the former captured two majors and flourished as one of the game's more colorful and popular personalities. But working together at the tour's team-centric event at TPC Louisiana proved to be a rough go. After shooting a three-over 75 in Thursday's best-ball format, Friday's alternate shot proved to be too much of an obstacle for Daly and Duval to overcome.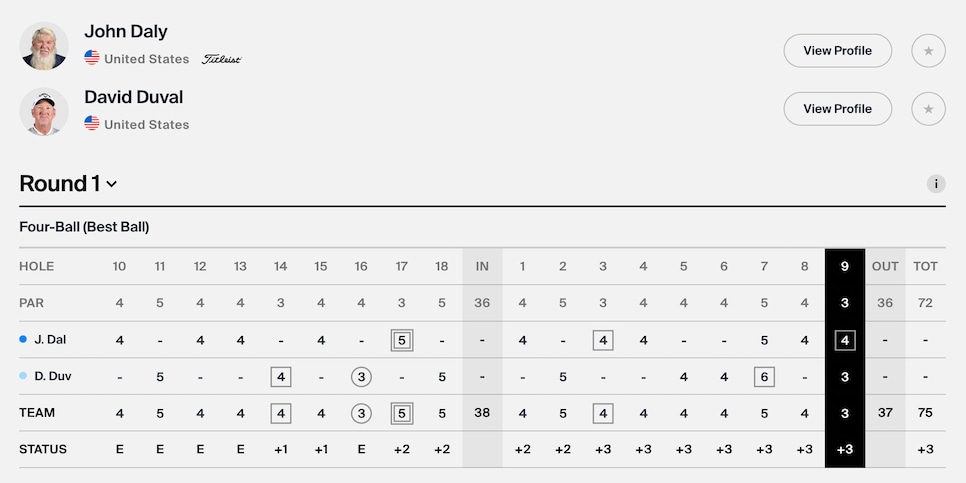 With Friday's times moved up due to incoming storms, the pair of 50-somethings teed off a 7 a.m. local time opened with three bogeys and two doubles in their first six holes en route to an opening-nine 45. Though they somewhat righted the ship on the back, it was too late, turning in an 11-over 83, the highest alternate shot score since the event turned to the team format six years ago.
If that sounds rough, well, it is: As of writing, Daly and Duval were 14 shots behind the next nearest team and 29 shots behind the leaders with the afternoon wave still set to play their rounds as the tournament was hit with a weather delay. The duo didn't hit its first fairway until the fifth hole, and its first green in regulation until the eighth hole.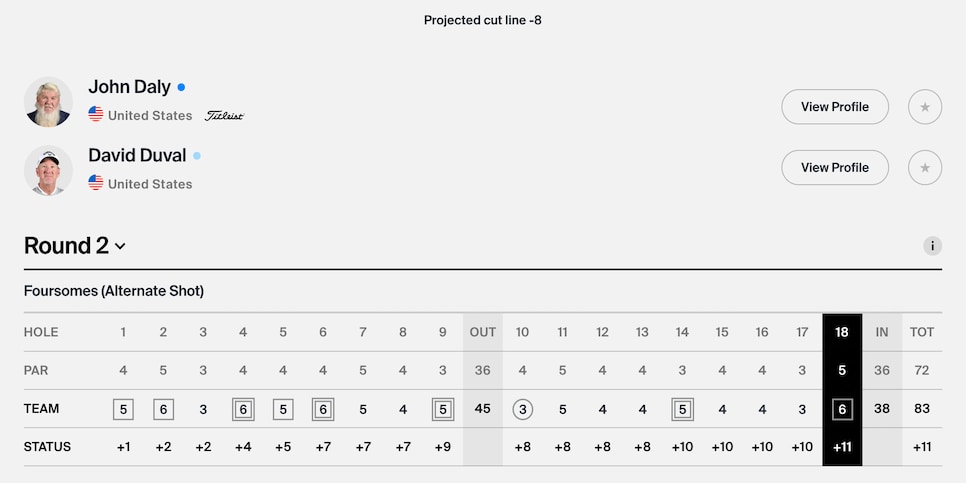 To those paying attention the result is not necessarily a surprise. Duval, 51, has not made a cut on the PGA Tour since the 2014-'15 season while Daly, who turns 57 next week, has appeared in 10 PGA Tour events over the last four years, missing the cut in all 10 starts.
Also Duval and Daly had played multiple times in this event during their PGA Tour primes back when it was an individual stroke-play event, and neither had an incredible record. Duval played 13 times with a third-place showing in 1995. Daly played 11 times, but only finished all 72 holes twice.
For those wondering how Daly and Duval were in the field, the Zurich has an unlimited number of sponsor's exemptions to round out its competition. The team event is not necessarily a format liked by all PGA Tour players, and the fact the tournament does not award Official World Golf Ranking points does not help. The Zurich was also hurt this year by the tour's new designated-event series, as many stars passed on the New Orleans stop after playing at the Masters and RBC Heritage the previous two weeks. Though a case can be made that up-and-coming Korn Ferry Tour players should get the nods ahead of two de facto retirees, the truth is it's not necessarily easy to find 160 players to compete. Throw in Daly's popularity and Duval's name recognition and you have an idea of why these former stars were in the event.