The Loop
The good news for John Daly? He improved by 9 shots at Innisbrook. The bad news? He still didn't break 80. . .
John Daly arrived in Tampa this week fresh off his first top-10 finish at a PGA Tour event in three years. But he also returned to the site of his worst career round.
In other words, something had to give.
Let's just say Innisbrook won again. It wasn't the 90 Daly shot during the second round at last year's Valspar Championship, but it wasn't pretty, either. The two-time major champ opened with a double bogey on the par-5 first, added another on the par-4 seventh and shot 41 on the front nine.
It didn't get much better on the back nine as Daly added a third double bogey and a triple bogey on No. 14. Even with a birdie on No. 18, he shot 81.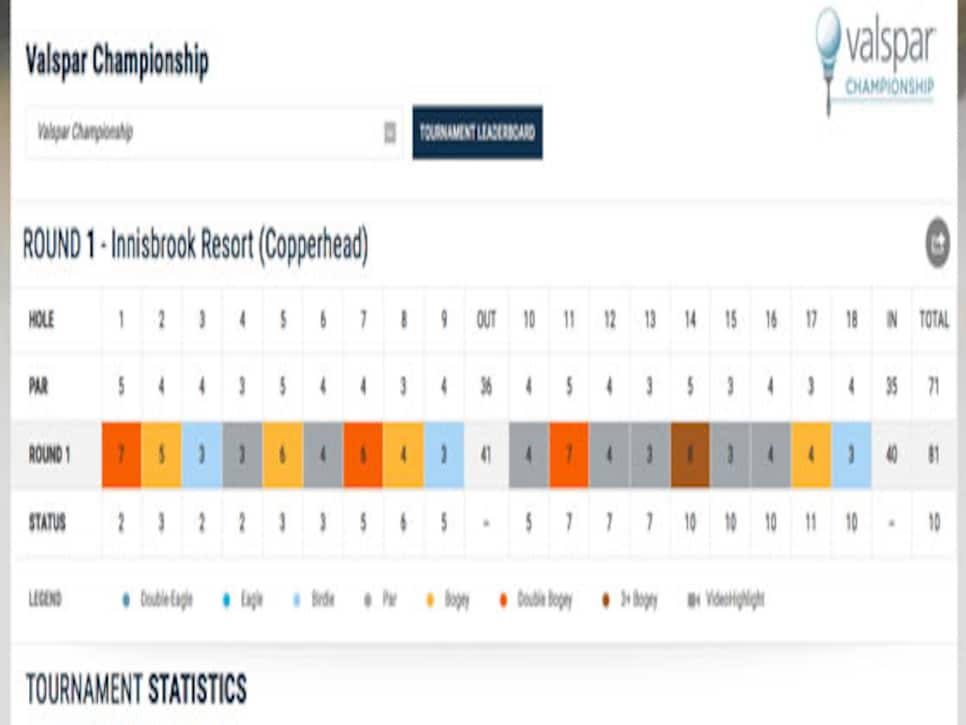 This is the 10th time Daly has played in this event. He's missed the cut five times, withdrawn after bad first-round scores twice, and his best finish was a T-51 in 2012.
On the bright side, Daly had an eight-shot improvement on No. 16, the first hole of the Copperhead Course's "Snake Pit." During last year's meltdown, Daly made 12 on the par-4 16th. After his round, he offered up this fantastic quote: "It was a good 12. I got up-and-down for 12."