So close …
Watch Joel Dahmen nearly make an ace on a par 4, dream of the possible celebration had he done it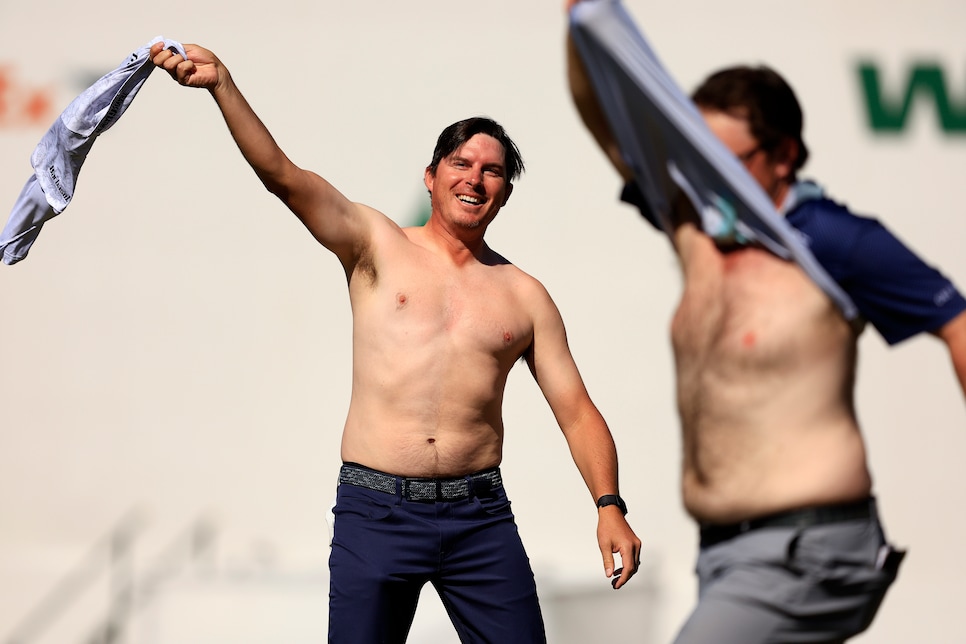 And yet, Dahmen nearly did it on Saturday at the World Wide Technology Championship in Mexico. The tees were up on the par-4 17th hole at Mayakoba Resort's El Camaleon Golf Course so that the hole was playing only 300 yards. Dahmen gave it a rip, and this happened:
Suffice it to say, Dahmen tapped in the eagle putt en route to a five-under 67, which left him tied for 11th after 54 holes, albeit 10 shots back of leader Russell Henley.
Dahmen's near feat came on the same day that two other players had (ho-hum) holes-in-one on par 3s. Seamus Power, last week's winner in Bermuda, made an ace on the eighth hole while Greyson Sigg holed out of the tee on the 11th. Sigg's hole-in-one was unusual in its own right considering that there was no reaction from officials or fans near the green that anything remarkable had happened. It wasn't until Sigg and his caddie were on the green that they found out what Sigg had accomplished.
Power and Sigg made it three aces at Mayakoba this week and 19(!) in the history of the tournament. It's the first time there have been three or more aces made in a single PGA Tour event since the 2021 Travelers Championship. But had Dahmen joined the party, it would have been its own brand of fun.