Tour Life
Joel Dahmen gets his own signature cocktail as part of new sponsorship, has officially made it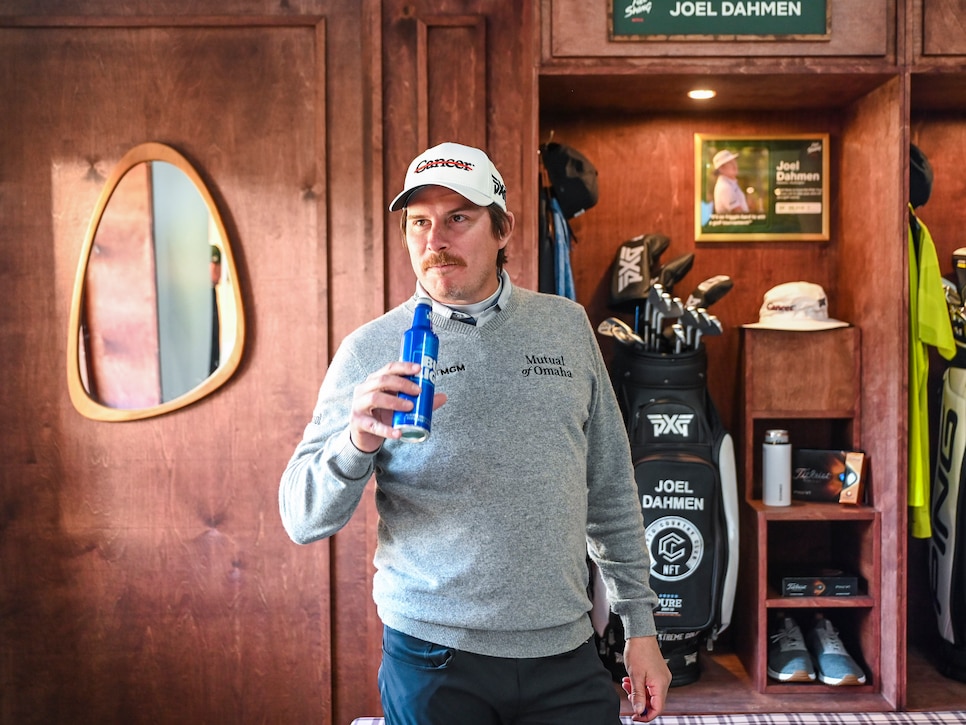 It wasn't the best season on the course for Joel Dahmen. In fact, the PGA Tour winner's season ended sooner than he would have liked by virtue of him not qualifying for the FedEx Cup Playoffs. But that doesn't mean his presence won't still be felt at the final two postseason events.
That's because off the course, things are going great for the 35-year-old, who is more popular than ever thanks in large part to Netflix's "Full Swing" (The episode featuring Dahmen is the best of the season IMO). And now he's got a new sponsorship as well.
As reported by Sports Business Journal's Josh Carpenter, Dahmen has partnered up with Bushmills Irish Whiskey, the official whiskey of the PGA Tour. And as part of the deal, Dahmen gets his own signature cocktail (Fun!), which will be available at tour events beginning at this week's BMW Championship.
Talk about making it big time. "Joel's Juicy Lie" is an interesting name for a drink, but we're sure it's delicious. And that it won't be cheap at Olympia Fields this week.
Anyway, good for Joel. As we saw in that "Full Swing" episode, the guy enjoys a couple mid-round pops himself so this seems like a perfect match.