News
U.S. Women's Open 2020: Tour pro assessed two-shot penalty before she leaves the first tee for this rules violation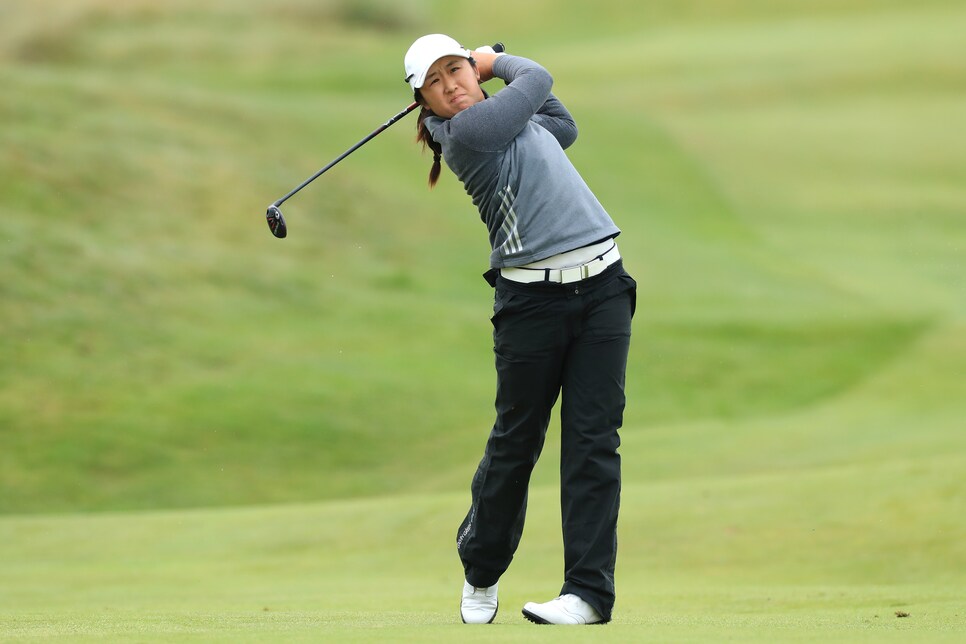 Playing in the U.S. Women's Open is tough to begin with. What would make it even tougher? Incurring a two-stroke penalty before you've left the first tee.
That's exactly what happened to Jing Yan. The 24-year-old from China was late for her 9:42 a.m. starting time on the Cypress Creek course at Champions Golf Club and received a two-shot penalty for her tardiness.
Rule 5.3a states, "The player must start at (and not before) his or her starting time." If players fails to do so, they can be disqualified, although if they arrive within five minutes, the general penalty of two strokes is applied.
It's unclear why Yan, who's been on tour since 2015 and has made more than $1 million in her career, was not on the tee on time. She did catch up with her group and did the best she could given the circumstances on the first hole. She made a bogey with the two penalty strokes. She went on to turn in one over, then finished the day with a three-over 74. At the time of this post, the leader is at four under.
Yan goes off at 8:22 a.m. in Friday's second round on the Jackrabbit course; the field is playing two courses for the first two rounds to help get the first two rounds done on schedule with the limited December daylight. That tee time is an hour and 20 minutes earlier than originally scheduled, as some bad weather coming into Houston caused the USGA to shift Friday tee times early.
With the change, we'll bet Yan has her alarm set extra-early for Friday's round.