The Loop
Jimmy Walker breaks Masters Par-3 Contest scoring record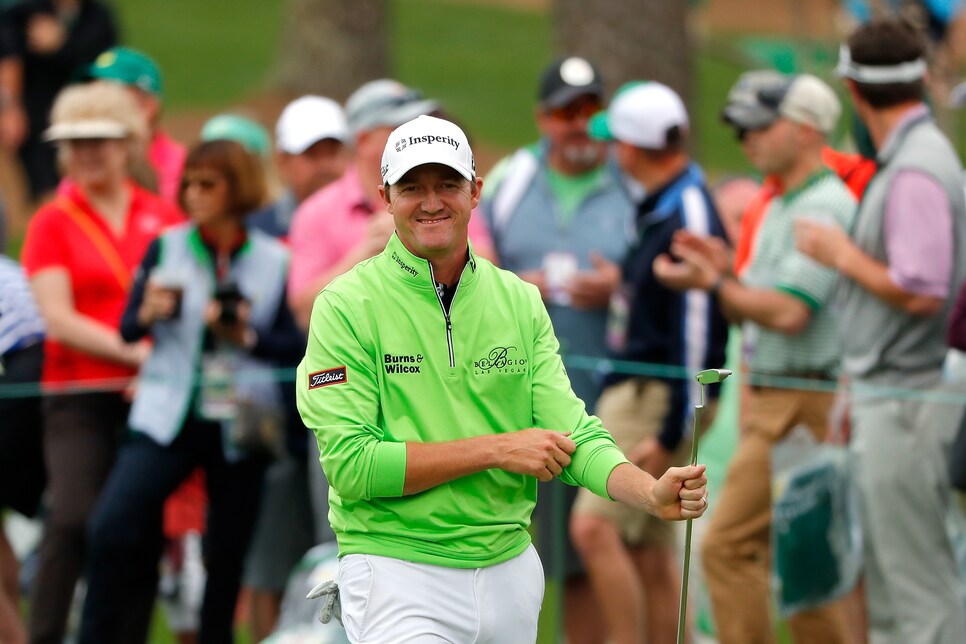 On a Wednesday filled with eagles, Jimmy Walker soared the highest.
Walker shot a course-record eight-under 19 at the annual Masters Par-3 Contest at Augusta National. The five-time tour winner had six birdies on the afternoon, and logged a hole-in-one on No. 2:
The previous course record was 20, held by Art Wall Jr. and Gay Brewer.
Walker was far from the only player with a "1" on the scorecard. A record nine aces were made on Wednesday, shattering the previous mark of five. Included in this group was Gary Player; the 80-year-old's hole-in-one was his 31st of his career.
As many Augusta National historians will note, no player has ever won the Par-3 Contest and Masters tournament in the same year. The 37-year-old Walker's best finish at Augusta was a T-8 in 2014.