The Loop
Watch Gary Player, age 80, make an ace at the Masters Par-3 Contest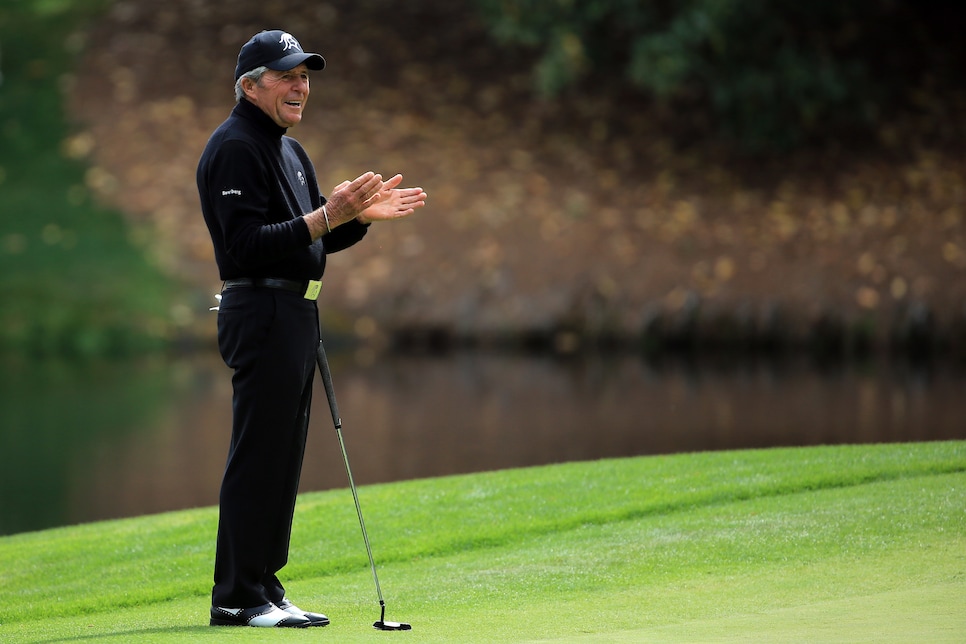 Gary Player is not human.
The Black Knight is allegedly 80 years old, yet saying he doesn't act his age is an understatement on par with calling Augusta National "a nicer course than most." Player professes to still do thousands of push-ups a day, and boasts a scoring average around 70 on the course.
For those Doubting Thomases, the nine-time major winner showed his golf skills remain sharp on Wednesday at the Masters Par-3 Contest:
In his victory march towards the green, Player could be heard saying "That's No. 31." As in, 31 career holes-in-one. Going on a limb and saying that's slightly more than your personal total.