The Loop
Jimmy Butler hung 38 on the Bulls while wearing a $20,000 pair of Jordans
The NBA is not short of on ridiculous, ostentatious displays of wealth. Just look up the sticker price on Russell Westbrook's ripped sweatshirts or, better yet, tune in to the All-Star festivities this weekend if you don't believe us. That said, no player has pulled off a power move this season quite like Jimmy Butler, who put up 38-5-7 while wearing a $20,000 pair of Air Jordans on Friday night.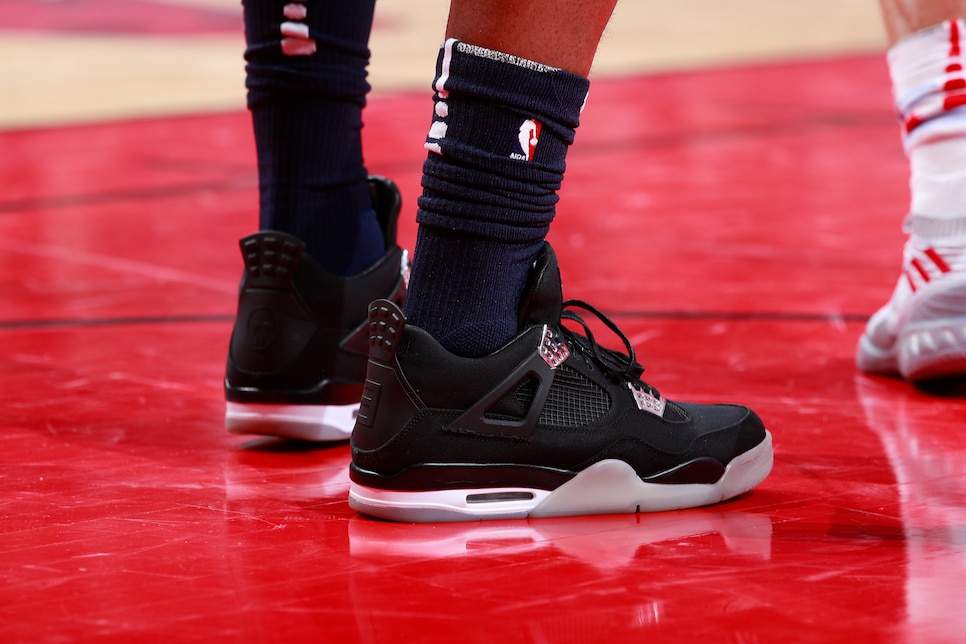 If you're a sneakerhead, you've probably already pegged these as the Eminem x Carhartt x Air Jordan 4 Retros, a commemorative sneaker gifted to friends and family of the brand and then auctioned off for the 15th Anniversary of Eminem's Shady Records in 2015. At the time, the highest bid clocked in around 30K, but the price has since fallen to the 20K range—a point where Butler, noted Shoe Guy™, apparently felt they were cheap enough to sweat and scuff through a professional game of basketball in.
Of course, Butler is halfway though a five-year, $92-million-dollar deal earning an average annual salary of just about $18.5 million, so his definition of "expensive" is a little different than yours and mine (and probably Gordan Gekko's too). For the T-Wolves guard, a pair of $20,000 Jordans are equivalent to a $150 pair for the rest of us, so we shouldn't stay up on the soapbox for too long. That said, sneaker nerds can't be too thrilled about a future unicorn hitting the hardcourt for a full 48, so don't be surprised if these bad boys only fetch about 15K the next time they hit the auction block.