Design
'Hello, friends': Jim Nantz named design consultant on Minnesota short course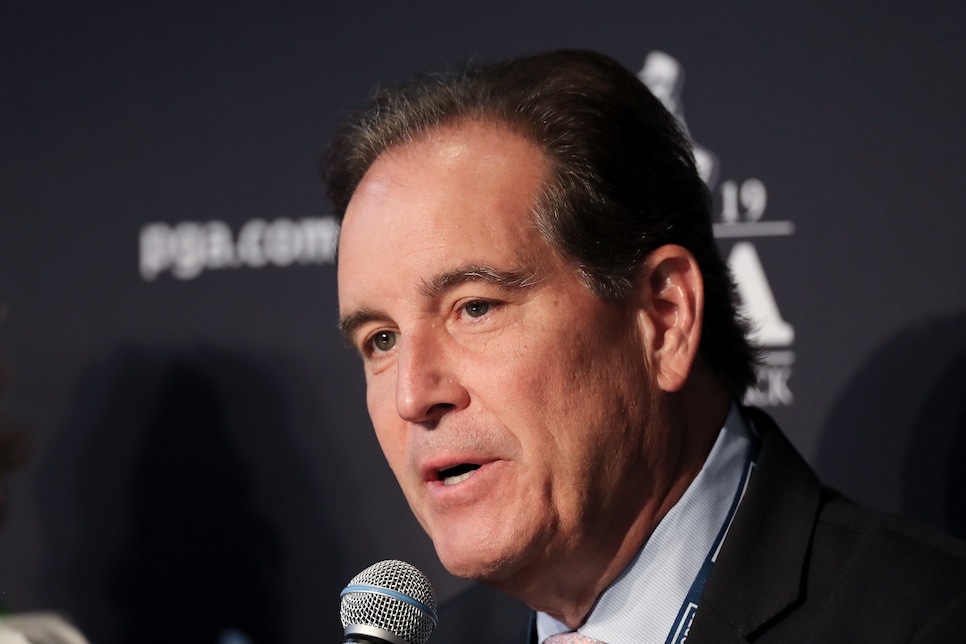 Jim Nantz is a man of many hats. And when he takes one off, he almost immediately puts another one back on.
The sportscasting icon recently stepped away from calling March Madness games, but that has quickly been replaced by a new gig as a golf course design consultant for Tepetonka, which is a 228-acre facility two hours west of Minneapolis/St. Paul. Nantz will help structure a new short course dubbed The Prox looking to break ground this year.
"I've always had this dream if I wasn't a broadcaster," Nantz told 'The Five Clubs' podcast back in March. "I think the most fun thing to be a part of is to shape the Earth and be in golf-course architecture."
Well, now's his chance. And the golf zealot will join an illustrious group working on Tepetonka. OCM Golf, a design firm that features PGA Tour pro Geoff Ogilvy, Mike Cocking and Ashley Meade, had already been signed on to work on the private golf destination, and a name like Nantz to help lay out the short course certainly doesn't hurt matters.
Tepetonka club chairman Mark Haugejorde is an old college golf teammate of Nantz and knew that his University of Houston brethren would be a perfect addition to what he's building in Minnesota.
"After meeting with my old friend a few times, Jim said he wanted to become a member, and I asked if he might be interested in a deeper involvement," Haugejorde said. "Jim personifies the three guiding principles of Tepetonka: camaraderie, community and charity. And given the decades he's spent calling tournaments at courses that include some of the world's best par 3s, and the level of attention to detail he brings in all things he does, we know he'll add his experience onsite with OCM in August. We can't wait!"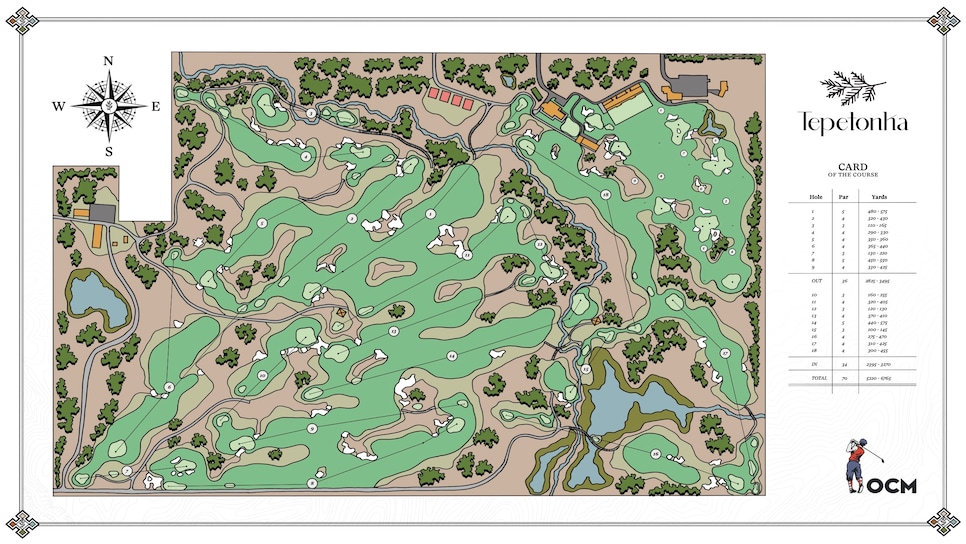 A map of Tepetonka's course routing (Courtesy of Tepetonka)
Tepetonka's business model includes 20 founding members and 100 memberships in all with play limited to a maximum of 90 players per day.
"Having had the opportunity to spend some time with Jim recently, it became apparent that he has a keen interest in golf course design and specifically in short courses," said OCM's Mike Cocking. "The Prox will be integrated into Tepetonka's practice facility, and we're looking forward to working with Jim on the design. His input and experience will be invaluable in what we're creating."
Nantz will be looking to assist with his new design consulting position in August before his work on CBS during the NFL season ramps up, as he'll be calling the Minnesota Vikings-Kansas City Chiefs game in early October. Construction is projected to start later this year with a potential opening in the summer of 2025.
"After visiting with Mark and the OCM Golf team nearly a year ago, it became apparent that they were on the brink of building something that will be legendary," Nantz said. "I'm proud to be a founding member and honored to join Geoff, Mike and Ashley as a consultant on The Prox."