Masters 2021
Masters 2021: According to legend, Jim Boeheim had a round at Augusta National riding on the 2003 National Championship game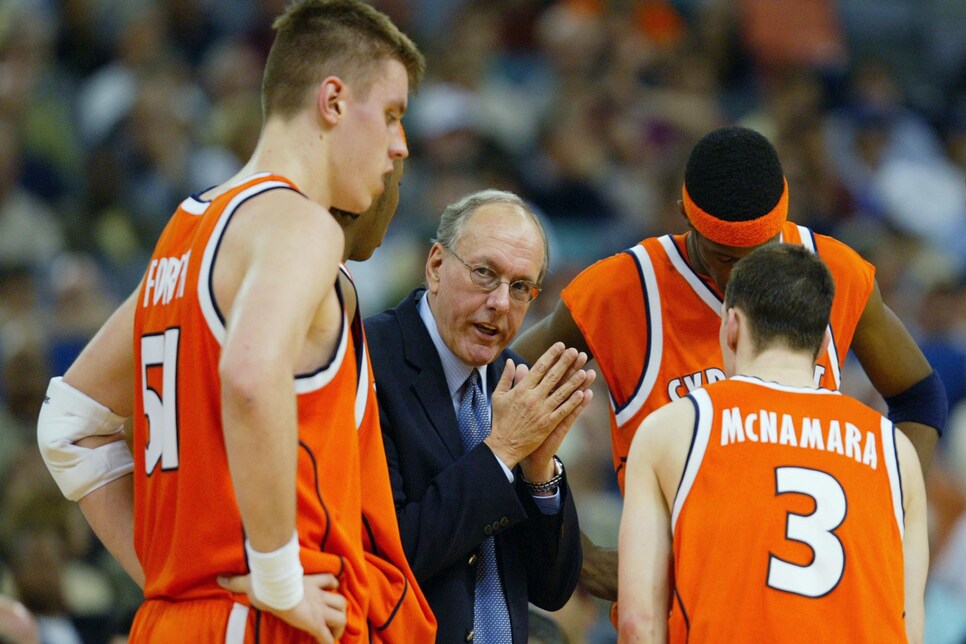 While Syracuse is widely regarded as one of college basketball's most-storied programs, the harsh reality is this: For all their NBA exports, small-school pluckiness, and iconic tourney runs, the Orangemen have topped the men's college basketball heap exactly once. That came in 2003, when coach Jim Boeheim led an unranked preseason squad featuring Carmelo Anthony (perhaps you've heard of him) to an 81-78 defeat of Kansas in the national title game. It's one of the most legendary wins in NCAA Tournament history, but according to Boeheim himself, there was more riding on it than just basketball immortality.
There was a trip to Augusta National.
"I had a deal with a guy that if we won the national championship, he'd get me onto Augusta National," Boeheim remembers. "It was like three in the morning, right after the championship game, and we called to make sure it would happen."
A 3 a.m. cold call hours after winning the biggest game in college basketball? That takes some serious commitment and in the end it paid off.
"We stayed there, played 36 holes and played the short course," Boeheim said of the hard-won pilgrimage. "It's one of the few things that's better than you anticipate, even though you anticipate an awful lot. The day we played there might have been only two or three groups on the golf course. It was unbelievable."