Hairy Situation
Fan gets haircut during US Open match, gets kicked out but at least looks good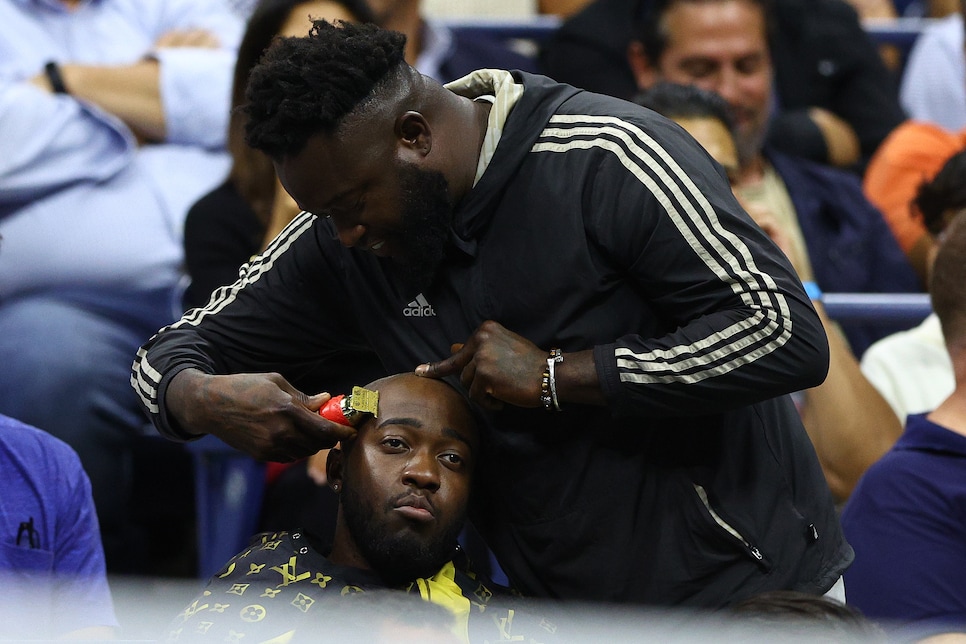 Sometimes your hair gets too long and it's all you can think about. You look in the mirror and think "I should get a haircut" but you also need to go to the grocery store and you don't really want to pay $40 to sit still for 30 minutes and maybe this new style could be the new you but then again probably not.
Thus you can't blame this man for creating a makeshift barbershop at the U.S. Open quarterfinals match between Nick Kyrgios and Karen Khachanov in order to look good. When it's time, it's time.
The man, in question, was YouTuber JiDion and although this was most likely a social media play for attention (we're helping his quest), it's still surprising enough to garner a few chuckles and a "hey, look at this."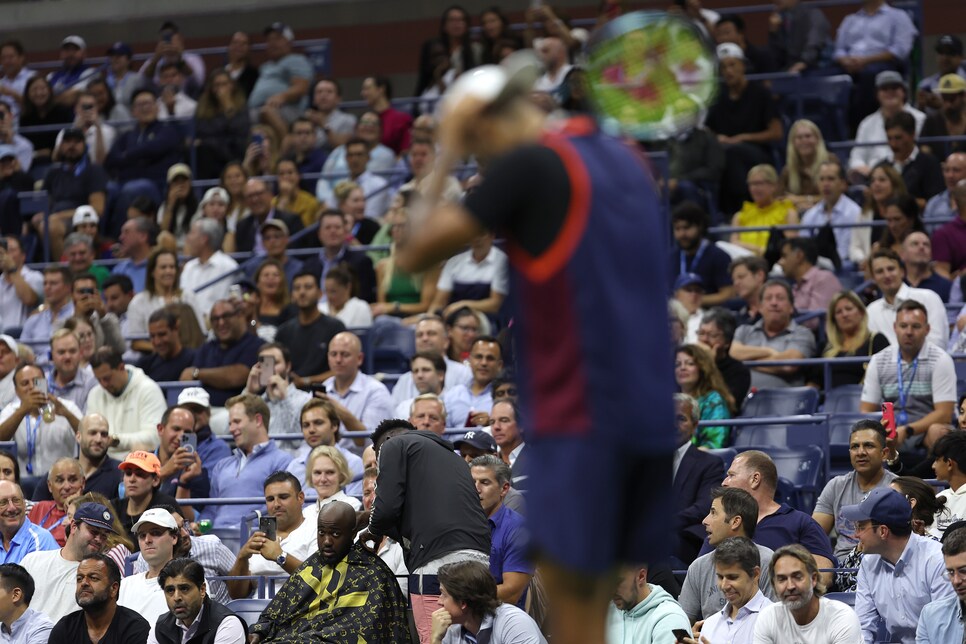 "When someone saw it, security went to the two individuals," said Brendan McIntyre, senior director of the United States Tennis Association. "They were escorted out of their seats and then off the grounds for disruption of play. There's a first time for anything."
JiDion seems to be trying to make his mark on the tennis world as he was also banned from Wimbledon for life after blowing an airhorn during a quarterfinal match between Novak Djokovic and Jannik Sinner in July.
We're most likely not going to see anything like this again, so we should appreciate what we have while we have it. An individual needed a haircut and got it. No matter the stakes. Nothing but respect for this one.