News
Jessica Korda caps an emotional return after jaw surgery with a victory at the Honda LPGA Thailand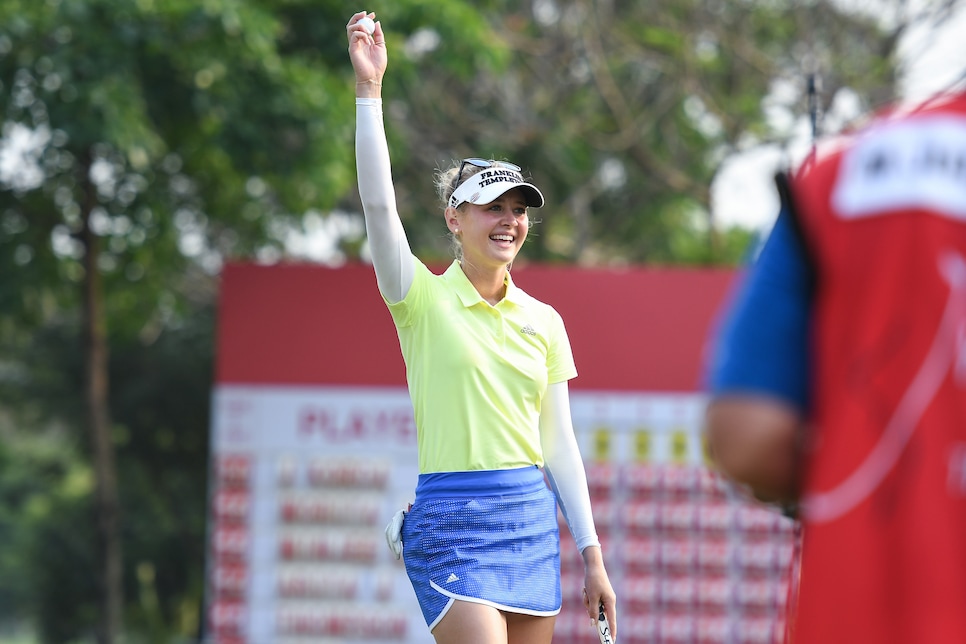 Jessica Korda didn't have an ideal off-season. Instead of spending her time traveling, or working out, or working on her game like most LPGA players, she had to undergo jaw surgery in December, an elaborate procedure that required her nose and jaw to be broken and 27 screws placed to reset all the bones. The goal was to fix chronic, painful headaches that Korda has been trying to manage for years, but it meant being unable to pick up a club until mid-January.
Of course, you wouldn't have known it from her play this past week at the Honda LPGA Thailand, Korda's first start of the 2018 season. Despite feeling somewhat underprepared, and still having numbness in the face, the 24-year-old was finally headache-free and anxious to see how it might effect her on the course.
"This is the most holes I've played in a row since CME [Tour Championship]," Korda said. "I didn't know how I was going to do. I was just coming in here just happy to be able to play and be able to be back out. I've missed it. It was hard sitting home watching everyone on TV."
After rounds of 66-62-68-67 at Siam Country Club, which included 25 birdies and three eagles, Korda finished the week at 25 under, a tournament record that helped her win by four strokes over Lexi Thompson and Moriya Jutanugarn. This is Korda's first win on the LPGA since 2015 at the Sime Darby LPGA Malaysia and the fifth of her career.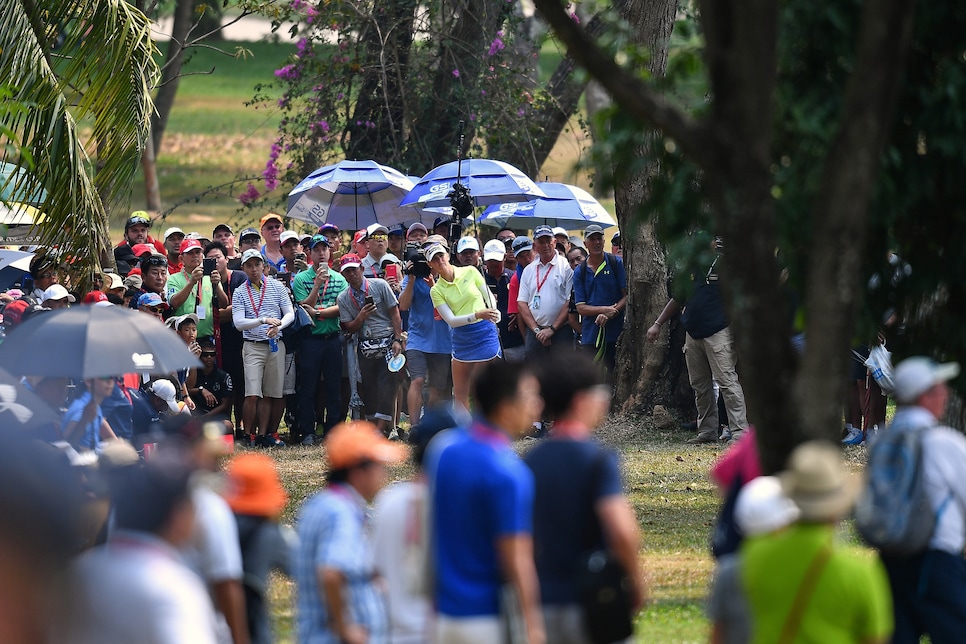 Korda was paired with Jutanugarn, who grew up in Thailand, in the final group. The crowds are always large and loud in Thailand, but those following the final group was even more intense because of Jutanugarn.
"I felt at one point I was in the trees on 9 and hit a punch out into the bunker and I felt like Tiger Woods," Korda said. "All these crowds are coming in right behind me. I was like, This is really cool. It's all really fun playing in front of crowds like this. I really, really enjoyed it."
What made the win more special is that this event was the first event Korda played as a member of the LPGA Tour, back in 2011. Winning on the first course she played as a member of the tour, in front of a huge crowd, just two and a half months after surgery had Korda smiling so much after the round, she had to take a break from photos to rest her jaw.
"Coming in after surgery I didn't know what to expect," said Korda after the win. "I didn't know how I was going to be received. Obviously when I look at myself I still don't feel like I look like myself yet. That will come. I'm just very, very happy. All the hard work I was putting in in the off-season when I could has paid off rather quickly."
Though Korda was happily surprised at how well the event went, her competition is prepared for anything when it comes to the talented 24-year-old.
"I don't think any of us doubt how talented Jessica is," said Lexi Thompson. "I think it shows coming out after surgery and that few-month break she had how much talent she actually has. She's a player to always look out for."