The Loop
Jerry West is turning 80 and shooting his age or better (now about posting those scores in the 70s)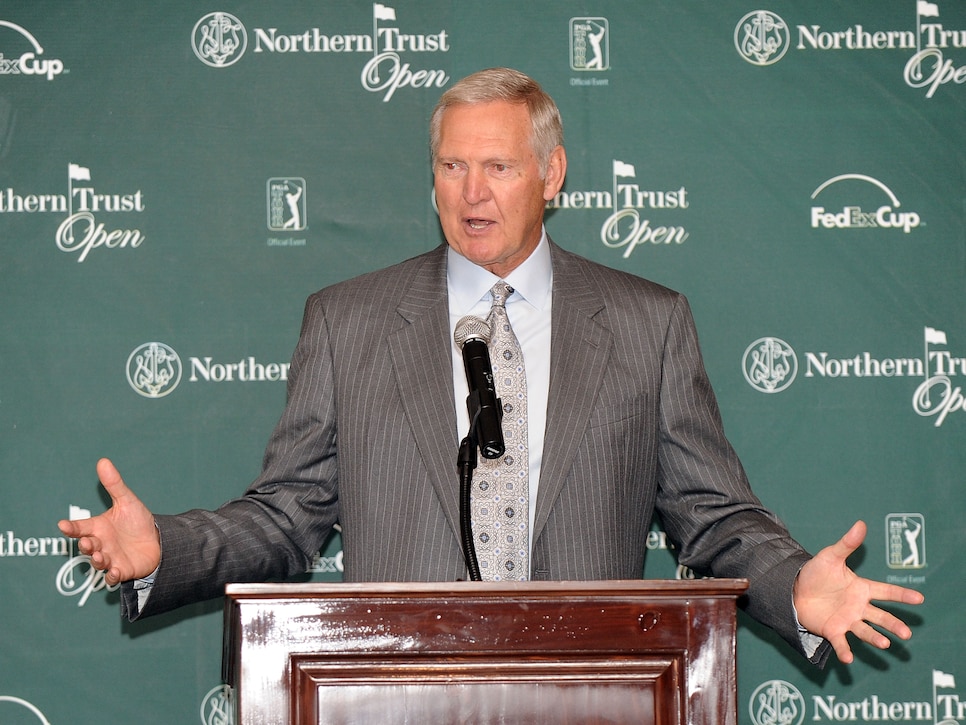 When the object of the game is to put the ball in the hole, well, Jerry West is likely to excel at it. A Hall of Fame basketball player, West also was an exceptional golfer.
Time has eroded his golf skills, but he's still exceptional for his age. He'll turn 80 on Monday and it won't be long until he shoots his age or better.
West has been doing so as recently as April, according to this note from Marc Stein, the estimable basketball writer for the New York Times and a former NBA reporter for ESPN. Stein wrote that West had rounds of 78 and 75 in April at Virginia Country Club in Long Beach, Calif.
A member at Bel-Air CC in Los Angeles, West was playing Virginia CC because his home course is undergoing renovation. Following a hiatus from golf — he did not post a score at GHIN.com (Golf Handicap and Information Network) from October through March — West, concerned about his game deteriorating, took a lesson.
"He's back to playing golf every Monday now with a group of longtime pals he refers to as 'my ATM machine,'" Stein wrote.
"'For a soon-to-be 80 to be able to shoot my age or better is frankly kind of fun,' West said, sounding as content as he ever allows himself to be."
West once played to a +3.0 handicap index and shot 63 at Bel-Air CC. He also once shot a 28 on the back nine there.
His handicap index now is 7.9, though we'll leave it to his "ATM machine" partners to figure out why those scores in the 70s in April have not been posted (see below).