News
My Town: Jerry West's Los Angeles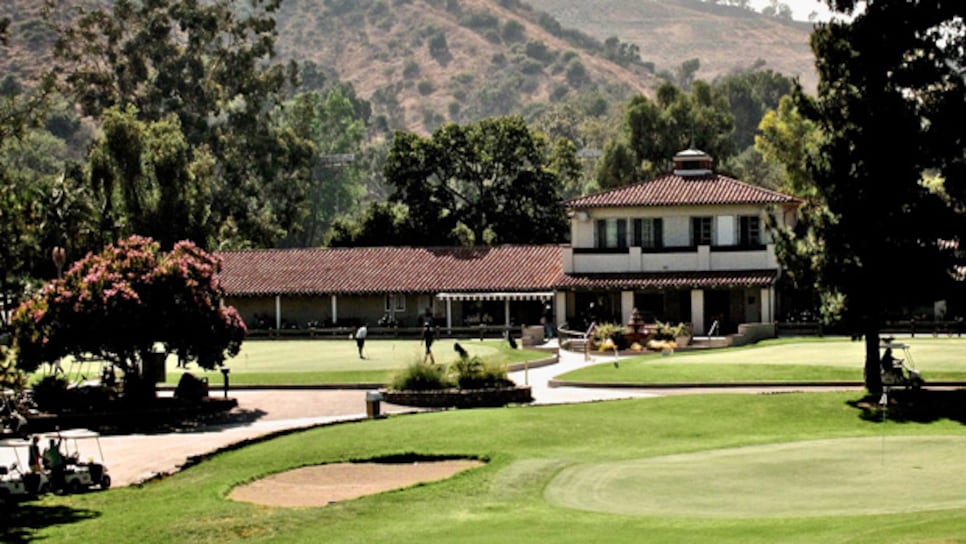 Griffith Park has two 18-hole courses as well as two shorter nine-holers.
Jerry West has always had an aptitude for putting a ball in a hole, having once done so with such proficiency that he's a member of the Basketball Hall of Fame. There too is golf, the avocation that as passions go was always a close second to his vocation. A long-time member at Bel-Air CC in Los Angeles, West once played to a plus-3 and has scored as low as 63 there. And now?
"I play maybe once a week," West said last week. "If I have time, I like to hit balls. I play so poorly now I have a low handicap, and I'm embarrassed to have it. I'm a 3-handicap, and I can't play to it. I don't like to shoot bad scores, but unfortunately I do."
West is a West Virginia native who besides his home in Bel-Air also has a home at the Greenbrier Resort in White Sulphur Springs, W. Va., site of the PGA Tour's
Greenbrier Classic. The resort features a restaurant in his honor, Prime 44 West -- the 44, of course, his uniform number with the Los Angeles Lakers.
There are a lot of good golf courses here in Southern California
. One is Rancho Park Municipal GC in West Los Angeles. They used to play the Los Angeles Open there. If you're the average person who doesn't want to spend a whole bunch of money, that would be a very good place to play. The biggest problem, actually, is getting a starting time.
Then there's Brookside Park GC, in Pasadena, next to the Rose Bowl. The PGA Tour used to play there too. It has 36 holes. And Griffith Park is terrific. It also has two 18-hole courses as well as two shorter nine-holers. They're all municipal courses and people take great pride in them. Some of them are very well kept and can be very challenging.
Los Angeles, needless to say, has a lot of good hotels. It depends on where in the city you want to stay and your price range. There are a terrific number of good hotels along the beaches near here.
In Santa Monica, there is Shutters On the Beach and Loews Santa Monica Beach Hotel. Then there are some of the older hotels on the east side of Ocean Avenue that have been renovated and are beautiful places. Two that come to mind are the Georgian and the Fairmont Miramar Hotel & Bungalows.
When I first came to Los Angeles, everyone was talking about all the great restaurants in New York City. Well, let me tell you Los Angeles has them too. Because of all the ethnicity in this city, there are many different ethnic restaurants all over town.
I'm very partial to Italian food. I like Valentino Santa Monica down on Pico Blvd. There's also Matteo's Italian Restaurant on Westwood Blvd., and E Baldi in Beverly Hills. And in Century City, there's a place called Toscanova that I like as well. It's hard to have a bad meal, really, at any of them.
If you can't get to a Lakers game, take advantage of the weather and go outside. It's generally great and often comes close to perfect. That's what Southern California is all about. If you like to look around at different places and get an eclectic view of Los Angeles, Venice Beach is a great place. It's got that people-watching reputation for a reason. You can see all kinds of characters there.
Santa Monica Pier is another cool place to go. We have wonderful theaters, great venues for entertaining. You can't run out of great places to go.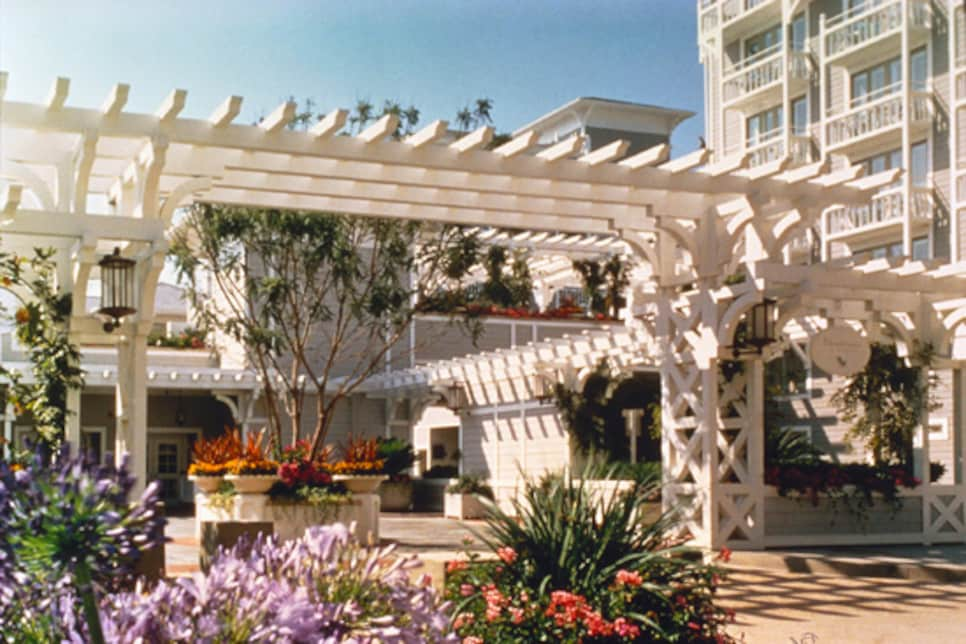 __ Shutters on the Beach in Santa Monica.__