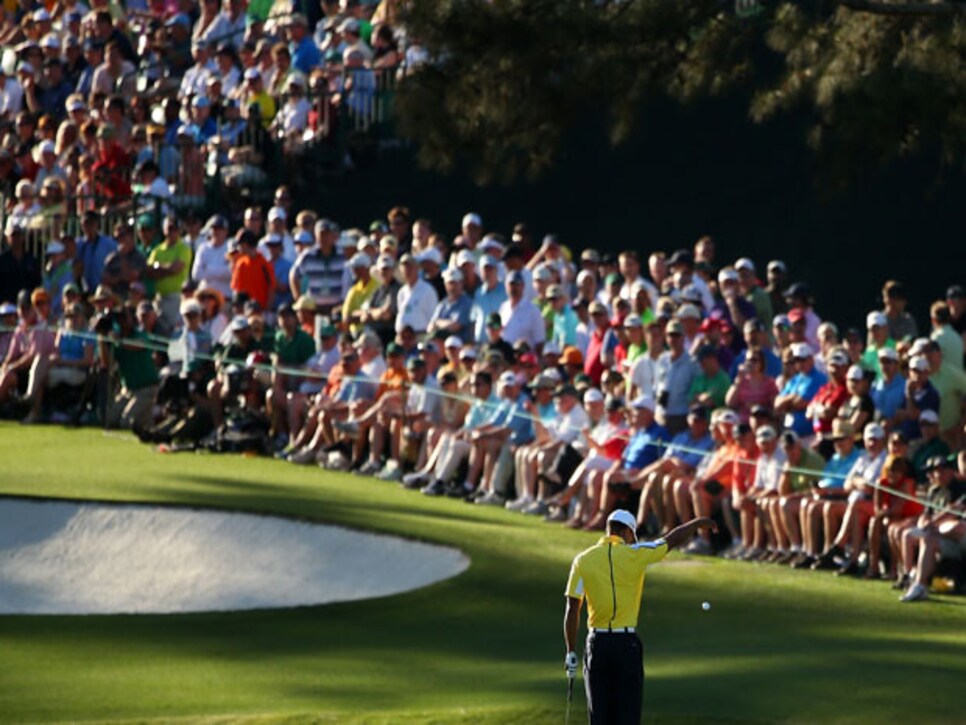 Tiger did the right thing. After the rules imbroglio at the 2013 Masters in which the Augusta National rules committee spared him disqualification and levied only a two-stroke penalty for a bad drop, Tiger consulted his advisors and decided for the good of Tiger Inc., if not the game, he would withdraw from the Masters before the start of the third round. He packed his bags, met with the press and said:
"I put the integrity of the game above everything else, certainly above myself and even above the Masters. There's no question in my mind this is what Bob Jones would have done in these circumstances. I didn't knowingly break the rules, but I broke the rules nonetheless. I appreciate the rules committee taking the blame for not warning me before I signed my scorecard, but the first Rule of Golf is that the player is solely responsible for his score. If I am fortunate enough to beat Jack Nicklaus' record of 18 pro majors, I want to do it without any question or hint of favor. As far as I'm concerned, this is the end of the discussion. If people want further comment, I refer them to what Mr. Jones said when thanked for calling a rule on himself that cost him a tournament: 'You might as well praise a man for not robbing a bank.' "
And Tiger lived up to his word. He declined to appear on either the "Today" or "Tonight" shows. He didn't even agree to an interview with Kelly Tilghman on "Morning Drive." He got on his private plane and flew home to Florida and began to prepare with single-minded purpose for the U.S. Open at Merion, which he won by several strokes, never taking the driver out of his bag.
The marketing men said it was pure genius. Steiny couldn't book the endorsements quick enough. President Obama said Tiger embodied American values. The Wall Street Journal published an editorial praising "the New Tiger." His public perception climbed overnight. Not winning took care of everything.
At year's end he was voted the USGA's highest honor, the Bob Jones Award for sportsmanship--an award most insiders felt that he, like the rascal Sam Snead, would never win. There has always been the impression that success in golf was tied to inner character, as in the widespread belief that you can know the measure of a man by simply playing a round of golf with him. Rarely conceived in other sports where getting away with as much as you can is de rigueur, golf is self-policing. Tiger's WD reinforced this natural order that had been handed down from Jones to Nelson to Hogan to Palmer to Nicklaus to Watson.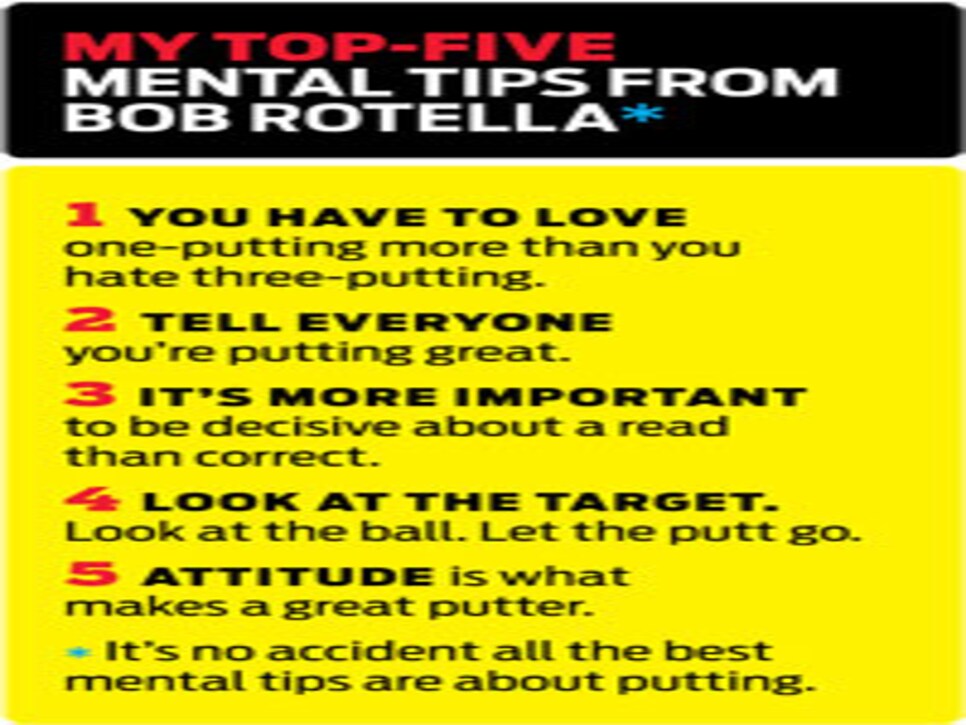 The decision to, in effect, disqualify himself would go down as one of the legendary gestures of sportsmanship alongside Nicklaus conceding Tony Jacklin the two-foot putt that would tie the 1969 Ryder Cup and German long-jumper Luz Long advising Jesse Owens to start his long jump short of the foul line to ensure qualifying for the final after fouling in his first two attempts at the 1936 Summer Olympics. (Long would go on to get the silver to Owens' gold.)
Aside from being viewed as the right thing to do, Tiger's decision was hailed by branding experts as a turning point in his public image. "He had the presence of mind to know that the worst possible outcome would have been to win that Masters after a questionable ruling," said a senior advisor on Team Tiger. "Some would forever call it 14-plus-1 majors. Tiger would have to win 20 to beat Jack's record of 18."
The whole incident had a profound effect on Augusta National as well. Club members no longer serve as amateur rules officials in the Masters. The club deviated from its long-held tradition and hired professional referees to walk with each group inside the ropes. The tournament was no longer viewed among rules officials as "an accident waiting to happen."
Years later the decision was cited when Masters chairwoman Condoleezza Rice invited Tiger to join Nicklaus and Palmer as only the third tournament winner to become a club member.
What do you think? Should Tiger Woods have withdrawn from the Masters? Sound off in the comments section below.