The Loop
Jerry Seinfeld, David Letterman swap Joey Votto stories, Votto responds in hilarious fashion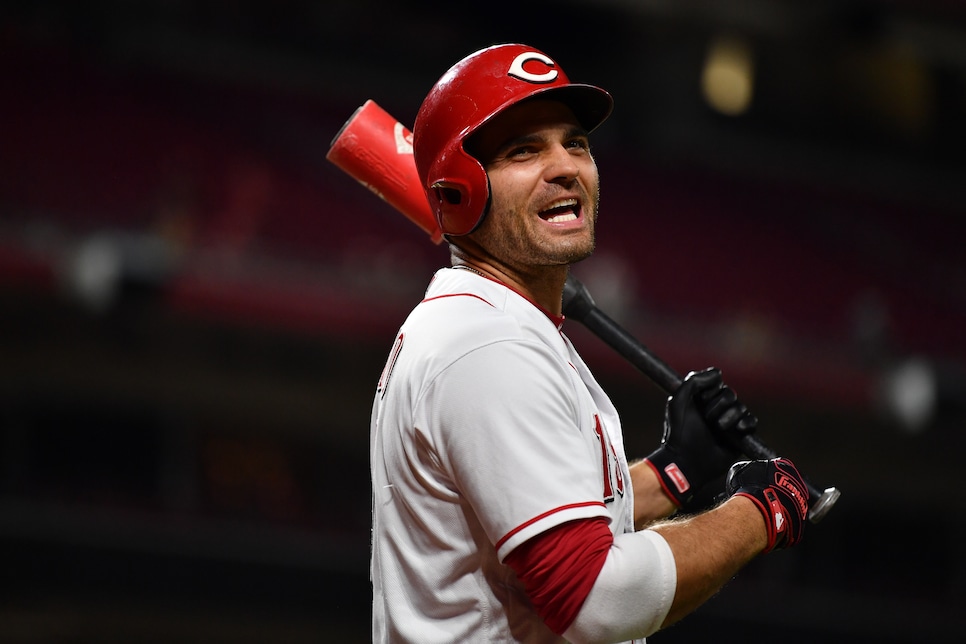 If you missed the video of Jerry Seinfeld and David Letterman swapping stories about Joey Votto that circulated on social media on Thursday, we don't blame you. J.R. Smith's gaffe dominated Twitter, so it may have gotten lost in the shuffle. Here's the clip from Letterman's new Netflix talk series "My Next Guest Needs No Introduction," in which the two comedians randomly discuss the kindness of the Cincinnati Reds first baseman:
These two great stories, from two great storytellers, are not particularly surprising considering A. Votto is the consummate professional and B. he's Canadian, and Canadians are really nice, eh? But seriously, everything you read or hear about Votto is always about how great of a guy he is. He's a genuine, entertaining and funny character, despite having to spend his entire career on the Reds. Oh, he's also really good at baseball, having made five All-Star teams and winning the 2010 NL MVP.
A perfect example of Votto's great sense of humor came on Thursday when he caught wind of the video of Letterman and Seinfeld. C. Trent Rosecrans, a senior MLB writer for The Athletic, reached out to Votto for his response, and it's absolutely hilarious:
CARTWRIGHT! Votto's got "Seinfeld" jokes too. If his Hall-of-Fame case isn't strong enough yet, this response alone should get him into Cooperstown.