Media
Longtime Golf Channel announcer Jerry Foltz leaves network, set to join LIV Golf according to sources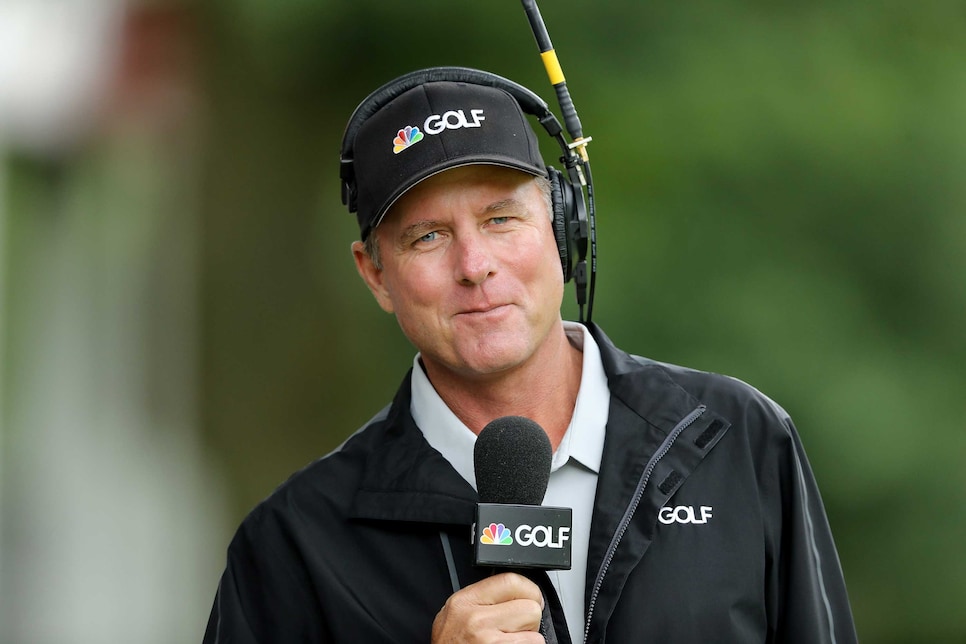 SOUTHERN PINES, N.C. — Golf Channel lost one of its preeminent LPGA Tour voices ahead of the tour's biggest tournament of the year. A network spokesperson confirmed that Jerry Foltz, who has been an on-air announcer there since 1999, has left Golf Channel and is not part of the U.S. Women's Open telecast this week at Pine Needles.
"Jerry is no longer under contract with us," a Golf Channel spokesman told Golf Digest.
Multiple sources say that Foltz, 59, left Golf Channel to work for LIV Golf in what is believed to be an announcing role for the nascent golf league. One source said Foltz asked out of his Golf Channel contract.
When contacted about leaving Golf Channel for LIV Golf, Foltz remained an ardent supporter of the women's game, stating in a text message: "No comment. This week is about the biggest event in women's history, not a commentator."
On May 26, a week before the opening round of the Women's Open, Foltz was part of an NBC Sports media conference call previewing the championship along with fellow announcers Tom Abbott, Kay Cockerill, Morgan Pressel and Karen Stupples.
"I've never been to the course, but I'm looking forward to it," Foltz said of Pine Needles. "Never been to Pinehurst, that entire area. So being kind of the cradle of golf … not really history, I guess, but [a place] so coveted amongst golf purists, I'm looking forward to seeing it, visiting it, watching the ladies play, and I'm looking for some of the storylines that could play out."
However, in a press release put out by Golf Channel Wednesday, Foltz was not mentioned as part of the broadcast team working at Pine Needles. John Wood was listed as working alongside Kay Cockerill as the two on-course reporters this week. The June 1 release included quotes from the other Golf Channel announcers who participated in the May 26 conference call, but not Foltz.
Last week, Foltz was on air for Golf Channel as an on-course reporter at the Bank of Hope LPGA Match Play in Las Vegas. He conducted the winner's interview with Eun-Hee Ji at Shadow Creek Golf Club as his last moment on camera for Golf Channel.
Prior to becoming a broadcaster, Foltz played college golf at the University of Arizona, then turned professional in 1985. In 1995, he won the South Carolina Classic on the then Nike Tour.