some good news
Jeremy Renner hits driving range for golf 'therapy' five months after near-fatal accident
Many people spent their extended three-day weekend hitting golf balls in one way or another whether at the course, range or in their backyard watching out for windows. It's not usually a monumental thing to do, but for Jeremy Renner, who barely survived a horrendous snowplow accident back in January, this was quite a positive step and a great form of "therapy," according to the Marvel star.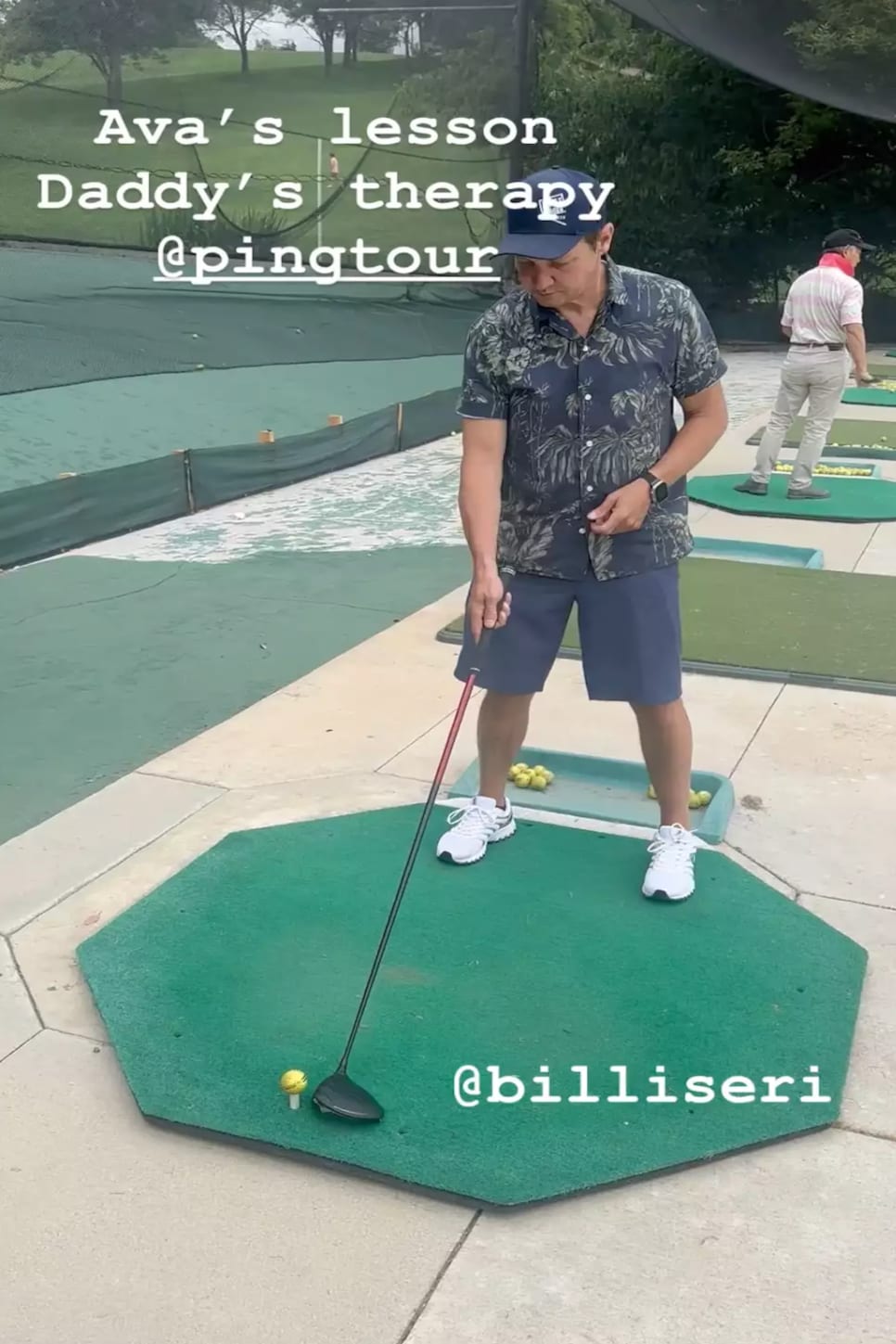 Renner spent his Memorial Day Weekend at the driving range with his daughter, as evidenced by his own Insta story. "Ava's lesson, Daddy's therapy" said the accompanying caption with a tag to PING golf as well.
After writing "last words" to his family earlier this year preparing for the worst after an incident in which he was run over by his own snowcat while plowing his neighbor's driveway near his Tahoe-area home, the Oscar-nominated actor appears to be making huge strides following devastating injuries including a collapsed lung, eight broken ribs and a pierced liver.
A recent update less than a month ago revealed that Renner is cautiously working out again and in relatively good health after the accident. "I've decided to push through the pain of progress (this damn shattered tibia) and take the new parts for a tiny test drive," Renner said on Instagram, "The body is miraculous."
Along with the golf, Renner made it out to Lake Tahoe and seemed to have a solid weekend as evidenced by his photos.
Here's hoping the film and television icon has a pro-am in his future.