News
LPGA pro Jennifer Kupcho set to tee it up against the men in Colorado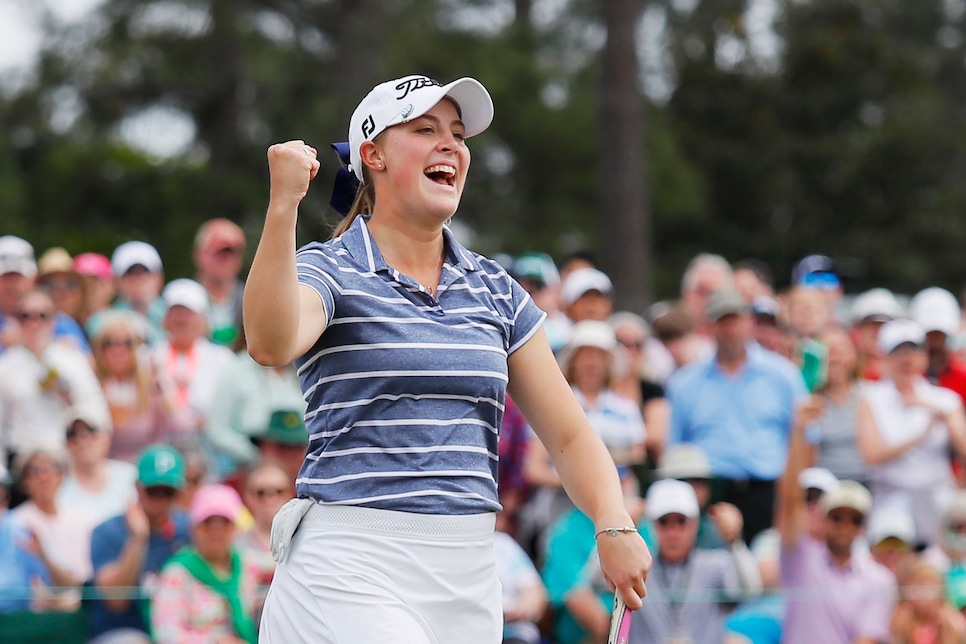 Jennifer Kupcho, winner of the Women's Colorado Open earlier this year, will try to see if she can take the men's title, too, after getting a sponsor's exemption into the event.
Kevin C. Cox/Getty Images
Despite the LPGA Tour being on hold since February due to COVID-19, second-year pro Jennifer Kupcho has found ways to get in some competition. She popped up on the tournament radar when she won the Colorado Women's Open in June, her first victory as a pro. Now, a month and a half later, the 51st-ranked player in the world and a Colorado native is heading to another Colorado Open. This time, the men's.
After getting a sponsor's exemption, Kupcho will play the CoBank Colorado Open at Green Valley Ranch in Denver from July 23-26. Set at 7,309 yards, it's 608 yards longer than the last event Kupcho played on the LPGA Tour, the Gainbridge LPGA at Boca Rio.
"It will obviously be longer than it was for the Women's Open last month, but you have to factor in the added distance from playing at high altitude as well," Kupcho told Golf Digest. "To better myself when I'm practicing, I usually play courses from the back tees for more of a challenge, so the length doesn't really intimidate me."
The 72-hole stroke-play event boasts a strong purse for a state open: $250,000, with the champion getting $100,000. It's why the field also has the likes of former PGA Tour veterans Chris DiMarco, Colt Knost, Sam Saunders, Grant Waite, Shane Bertsch and Jonathan Kaye and up-and-coming tour pros Dru Love.
Kupcho will have a friendly face in the field, with her brother, Steven, also playing. Steven recently had a professional win on the Dakotas Tour, where he shot 72-63-62 at Ridge Golf Club in Sioux Center, Iowa. He won in a playoff. Not surprisingly, this is the first time in Colorado Open history that a brother-sister duo is in the field. Kupcho, however, isn't the first female to play the event: Sherry Andonian played in 2016.
"I'm approaching it without expectations, but plan to play my best and push myself as I continue to strive towards being the best player I can be," Kupcho said. "Regardless of the outcome, I'm really just appreciative of the opportunity to raise the visibility of women in golf. I hope it opens some eyes, raises some questions, and maybe even inspires someone to pick up a club. I would consider that a win."