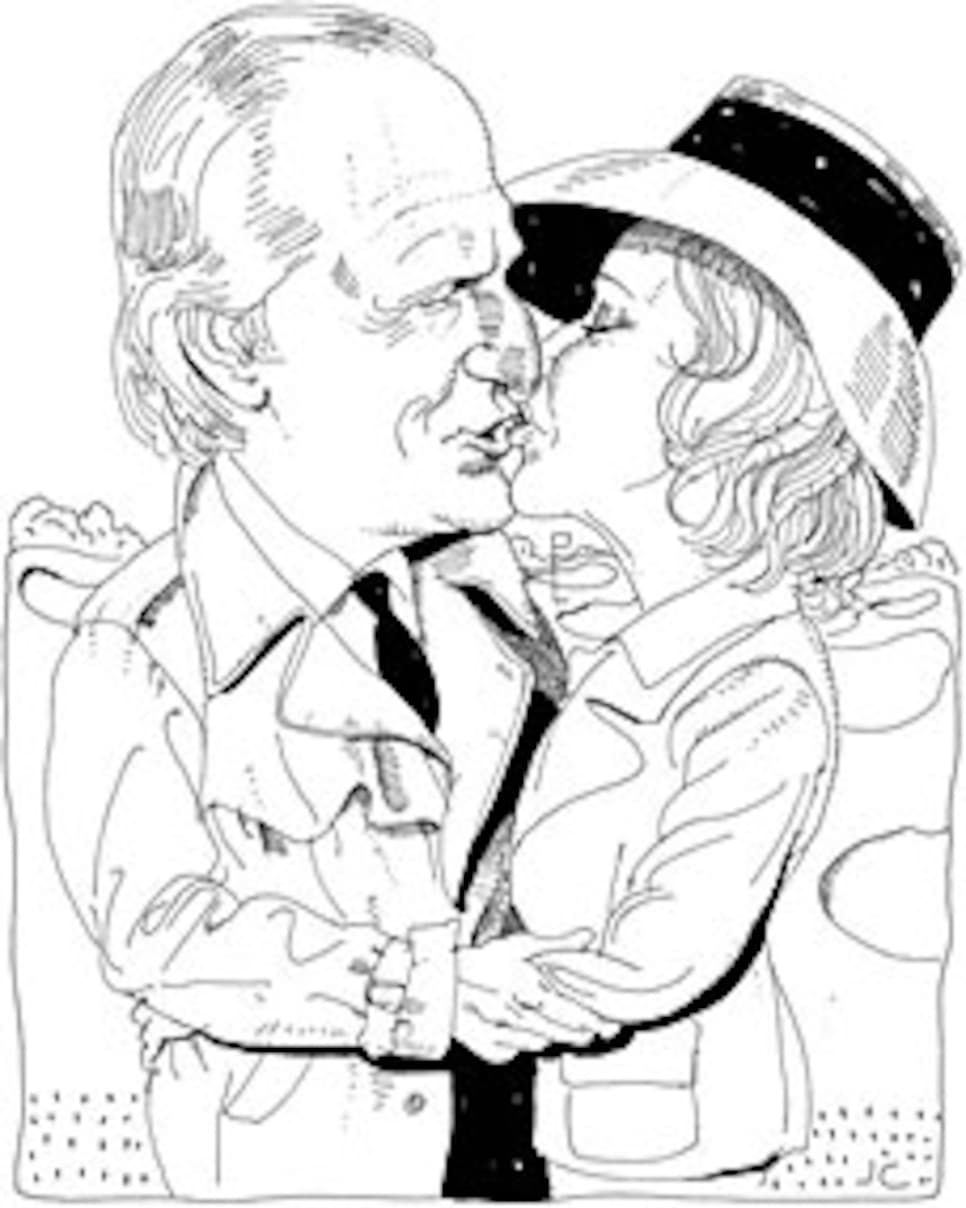 When Greg Norman, age 53, qualified for the 2009 Masters by finishing third in the 2008 British Open at Royal Birkdale during his honey-moon, well, it was a fascinating love story. Right up there with "Casablanca."
Now we look in on Greg as he practices for the Masters Par-3 Contest on the grounds of his estate on Hobe Sound in Florida while his golf bag is being carried by Christine Marie Evert Lloyd Mill Norman, his new wife.
Norman had mentioned to friends how it might be fun if his famous wife carried his clubs in the Par-3 event in Augusta.
As Greg waggled a 9-iron, Christine Marie Evert Lloyd Mill Norman, Chris for short, said to her husband, "Sing it once, Sam. Uh, Greg. For old times' sake. You know what I want to hear. Sing 'As Time Goes By.' "
Greg said she must remember this, and then mumbled something on the order of how a kiss was still a kiss and a sigh was still a sigh and that the world would always welcome lovers.
Chris said, "What in heaven's name brought you to Florida in the first place, Rick? I mean Greg."
"I came here for the hurricanes," he said.
"The hurricanes? What hurricanes?" she said. "Hobe Sound is nowhere near the hurri-canes. Hurricanes don't bother rich people."
"I was misinformed," he said.
As Norman hit a couple of shots, Chris complained about the golf bag being heavy.
"Boy, the duffel bag I used to carry onto the court at Wimbledon was nothing like this stupid thing," she said.
"I wouldn't bring up Wimbledon if I were you," Greg said. "It's poor salesmanship."
"You were second seven times at Wimbledon. Was it always Martina, or were there others in between, or aren't you the kind who tells?"
"Look who's talking. It's Mr. Runner-up himself."
Chris began removing some golf clubs from the bag.
"What are you doing?" Greg asked.
"I'm taking out the irons that go right to right."
Wearily, Greg said to himself, "Of all the golf bags, in all the towns, in all the world, she had to walk into mine."
Chris remembered when she first laid eyes on Greg.
"I was at the La Belle Aurore in Paris," she said. "I was getting ready for the French Open. I was watching the 1996 Masters on television. I remember every detail. The Germans wore gray, I wore blue, and you shot a 78 on Sunday."
"It was a very unlucky day," Greg said.
Chris said, "Why did you let Faldo give you a hug on the 18th green when it was over, Rick? I mean Greg. You've always said you stick your neck out for nobody."
"I can't explain it any more than I can explain the 78," Greg said. "I just remember the wild finish. A guy standing there on the green with a comical look on his face because his insides had been kicked out."
Chris asked, "What did Faldo say to you?"
"As I recall, he said, 'You despise me, don't you?' "
"And you replied . . . ?"
"I called him Ugarte and told him if I gave him any thought I probably would."
Greg wanted to hit a few practice putts. Chris was informed that caddies usually stand behind the cup so they can roll the balls back to him. She went over and knelt down behind the cup.
"Here's looking at you, kid," she said.
Norman missed eight straight putts. They all went right.
"There go the letters of transit," Chris said.
He sighed and said, "I'm no good at being noble, Ilsa . . . uh, Chris, but it doesn't take much to see that the problems of one little golfer don't amount to a hill of beans in this crazy world. Let's go play some tennis."
Taking his hand as they strolled away, she said, "Louis, I think this is the beginning of a beautiful friendship. I mean Greg."