The Loop
Jeff Goldblum takes break from psycho-analyzing dinosaurs to record jazz album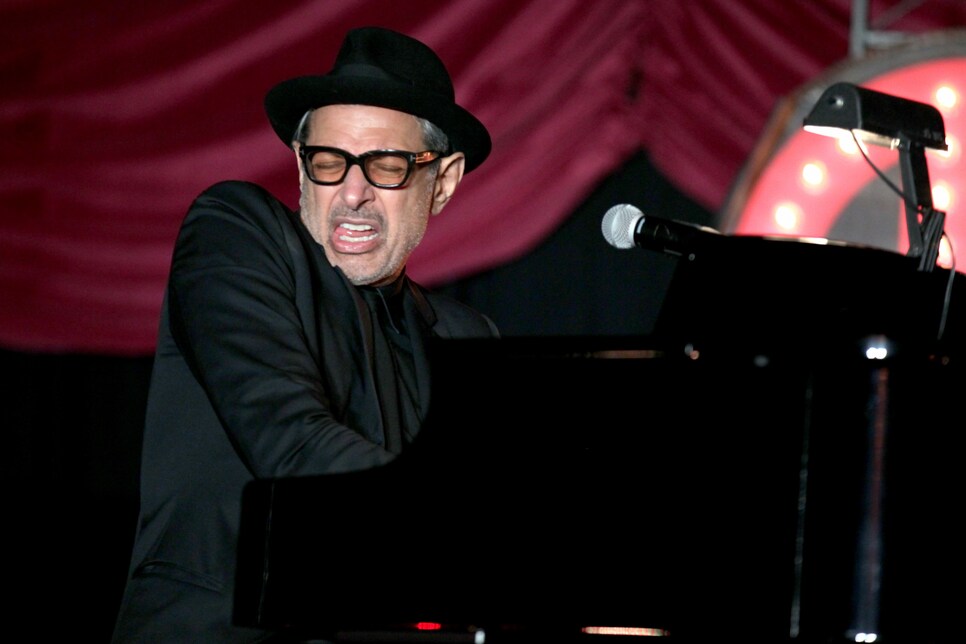 Goldblum allegedly caught the attention of Decca for the above performance—accompanying Gregory Porter for a performance of Nat King Cole's "Mona Lisa" on The Graham Norton Show last year—flashing lovely phrasing, delicate dynamics, and a solid understanding of jazz improvisation (in addition to that trademark charisma you know and crave). In a scene seemingly plucked from a very-meta Jeff Goldblum script, record execs immediately flew out to LA to ink the deal with Jeff Goldblum.
"As far as I can tell, everyone loves Jeff Goldblum," said Decca A&R director Tom Lewis said in the understatement of the century. "He's a fantastic jazz pianist, a great band leader and just about the loveliest man in the world. His love of jazz is infectious and whenever he plays he makes you feel very happy."
He also happens to look a hell of a lot like Elvis Costello, which can't hurt.
Goldblum, who apparently got his musical start sitting in on jazz nights in seedy Pittsburgh clubs, responded in kind, saying "I'm so happy to be in cahoots with the wonderful people at Decca, one of the coolest and most prestigious labels of all time."