Backup Blues
Jeff Garcia just reminded everyone he still exists by saying a bunch of stupid crap on the internet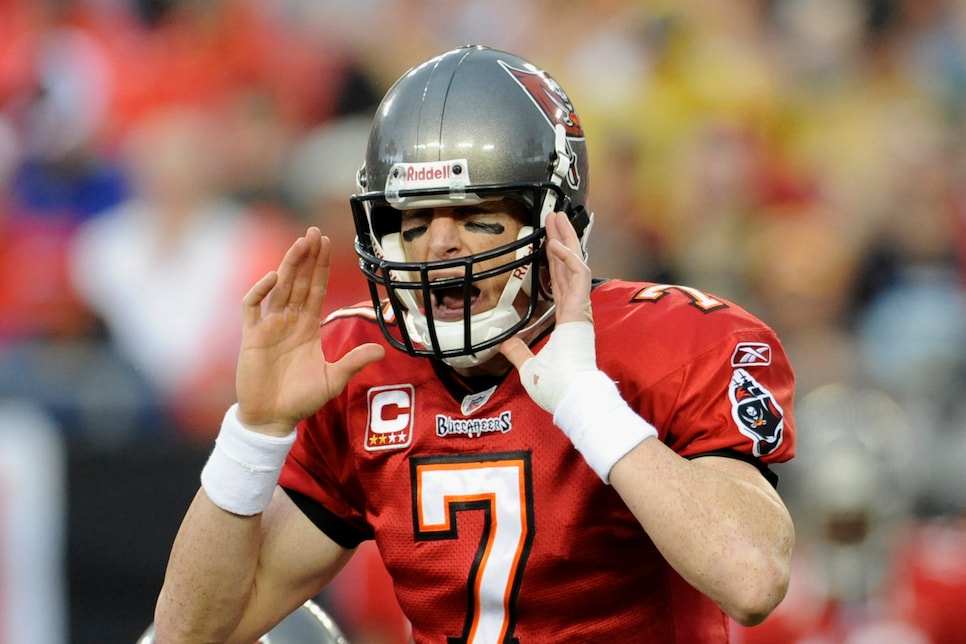 You remember Jeff Garcia right? Of course you do. How could you forget? For over a decade, Garcia was the quintessential backup and journeyman—the universal symbol for "well, I guess we're playing for next year" every time he took the field. In 11 NFL seasons, he threw half an interception to every touchdown, finishing his career a perfect 58-58. There's vanilla and then there's so damn vanilla that vanilla is coming out of your ears. Garcia was the latter.
You would think that sort of guy, the milquetoast suburban dad of modern NFL quarterbacking, would go quietly into retirement, living out the rest of his days fishing, having a glass of milk with dinner, and watching an episode of 'Yellowstone' before turning in a little after 9 p.m. Unfortunately, Garcia, like so many self-disenfranchised old men of his era, has instead become a bulging-forehead-vein take engine; one that blew a gasket and went spinning into the wall on Wednesday when he posted (and later deleted) this rant on ESPN NFL analyst Mina Kimes:
There's a point to be made about former players offering a perspective on NFL life that normal citizens simply cannot. The problem is that Garcia is not making that point. He's using it as a smokescreen to attack the concept of a female football analyst. Do you see him bashing Dan Orlovsky, Kimes' colleague and a guy most famous for once running out of the back of the end zone? How about Warren Sharp? The entire staff of PFF and FiveThirtyEight? Hell, even the 49ers' own Mike McDaniel, one of the NFL's hottest coaching candidates whose last playing experience was at wide receiver while majoring in history at Yale? The difference is either A. None of those guys came directly at Garcia's boy Jimmy G or B. That they're all guys.
We'll let you decide which is the more likely, but humankind certainly seems to be leaning option B.
OK, so the Lunchables thing is a low blow, but you get the point, and, for the record, you should also know Kimes'. Here's the match that lit the wick that set off the Jeff bomb on Tuesday:
"They're winning with him, but not because of him," Kimes said of 49ers quarterback Jimmy Garoppolo on 'First Take.' "He posted the second-lowest QBR in 15 years [against the Packers] ... Since joining the Niners, he has two touchdowns and five interceptions in the postseason. These are not advanced statistics. "
That really shouldn't be a controversial statement, but Garcia wasn't interested in the message, only the messenger. He could have lived out the rest of his life swan-diving into pools of exceptional wealth earned through unexceptional play, but instead he threw himself into the crosshairs while simultaneously shouting "don't shoot!" If that doesn't bottom out the diminishing returns of Jeff Garcia—from average quarterback, to sub-par analyst, to lousy misogynist—then we don't want to see what comes next.