LIV Golf
LIV golfer disappointed with 'frustrating' schedule, would like to see more events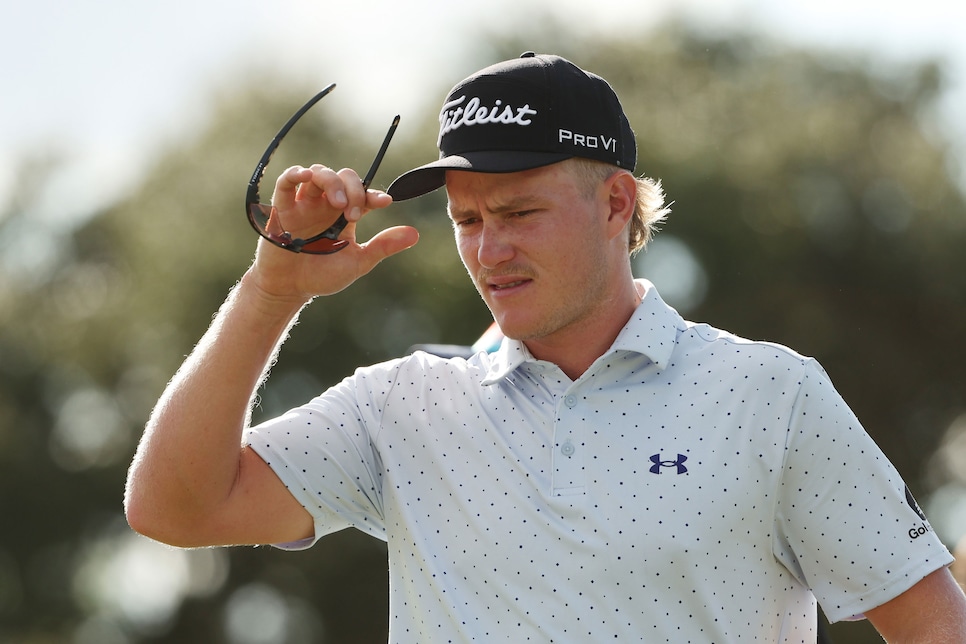 The laments LIV Golf League members have with their own upstart group are rarely aired in the public, Harold Varner III's recent f-bomb fueled screed about the Saudi-based circuit's "growing the game" underpinning being an exception (albeit a loud and notable one). So it is that when any LIV player says something, it becomes notable, even when it comes from a rank-and-file member.
Australia's Jed Morgan has played 10 LIV events over two seasons and has finished no better than 13th in any start, twice coming in last. The 23-year-old, a member of LIV's Ripper GC team with fellow Aussies Cam Smith, Marc Leishman and Matt Jones, has made $1.6 million in his starts, but thinks he could be doing better if the league played more often.
"There's obviously quite a bit of time off with the LIV stuff at the moment, which is a little bit frustrating," Morgan told News Corp Australia. "Part of being a good golfer is playing a few tournaments in a row and getting some form that way."
LIV's 2023 schedule includes 14 events, up from eight in its inaugural season a year ago. The limited number of tournaments has been billed by LIV Golf executives as a selling point for players, allowing them to have more time away from the course with family. It was also presumed that players would be able to add to their schedules by playing in tournaments on other tours when LIV was not playing, but that has been hindered by LIV players being banned from competing in the PGA Tour events.
"I think a lot of the guys would like to see it grow to 18 events, but that's from a young guy speaking. Others might like 14," Morgan said. "You probably need to play a few more events each year to keep yourself sharp."
This was a question many had for the 18 LIV members heading into the Masters earlier this month. With LIV Golf having played just three tournaments before the year's first men's major, were those competing at Augusta National getting in enough "reps" to be ready for a major? As it turned out, 12 of the 18 made the cut, two tied for second (Brooks Koepka and Phil Mickelson) and another finished T-4 (Patrick Reed).
To Morgan's likely appreciation, LIV Golf is playing back-to-back events starting next week in Australia, where many reports suggest this could be the biggest event the upstart circuit's has held from a fan perspective. Local media say that tickets have been sold out for the tournament, being played at The Grange Golf Club in Adelaide, with the Pro-Am also open to the public for the first time.
After the Australia event, LIV heads to Sentosa Golf Club in Singapore, takes a week off and is then back in the United States at Cedar Ridge Country Club in Tulsa, May 12-14.