PGA Tour
The most bizarre golf walkoff ever: Jason Kokrak blasts ball off course and doesn't finish round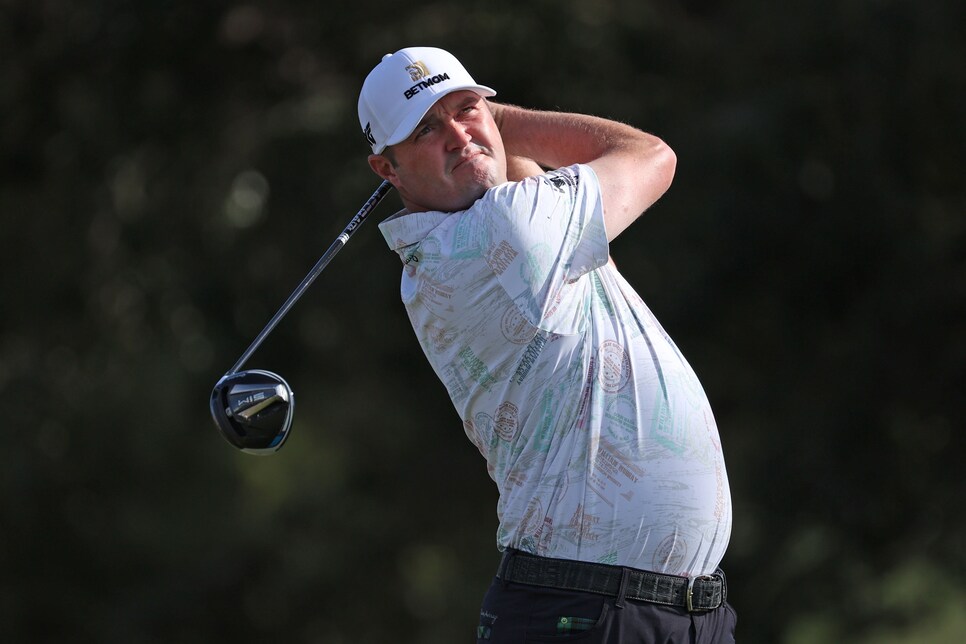 Well, can we put down Jason Kokrak as one of the next PGA Tour players to announce that he's a jumping to LIV Golf? Or did he, rather strangely if true, simply decide to put a bad round to bed early?
Those who follow the tour at a loss on Friday to understand the utterly bizarre and memorable way in which the 37-year-old Kokrak—previously rumored for some time to be destined for LIV—exited the Travelers Championship.
ShotLink tells the story from the second round in Cromwell, Conn. Kokrak teed off on his final hole of the day, the ninth at TPC River Highlands. He'd shot 67 in the first round but was four over in the second following his second double bogey of the day (the first came on a five-putt). He hit the tee shot 327 yards on the dogleg right par 4 into the left rough. He had only 43 yards to hole. And then Kokrak proceeded to blast (skull?) that shot over the green and across a road. Or as ShotLink put it, "87 yards into the unknown."
Then, after apparenlty spending some time to look for his ball, Kokrak walked right off the course. As noted in the last line of the tour's second-round media notes: "Jason Kokrak was disqualified during round two for failing to record a score on his final hole and subsequently failing to return a scorecard."
Was it Kokrak saying his goodbye to the PGA Tour in his own special way? Or simply a misunderstanding of the situation? Writer Jason Sobel tweeted that he traded texts with Will McGirt, who was in Kokrak's group, and McGirt said that by the time Kokrak figured out where to drop after the errant shot, the group behind them was waiting. So threw up the white flag and chose to not finish, since he wasn't going to make the cut. A good deed then?
As for Kokrak, who is ranked No. 33 in the world, he hadn't chosen to comment on social media as of late Friday night, and there is no official confirmation of him moving on to LIV either.