News
Jason Dufner looks like he hates putting. Here's what some coaches would do to help him fix it.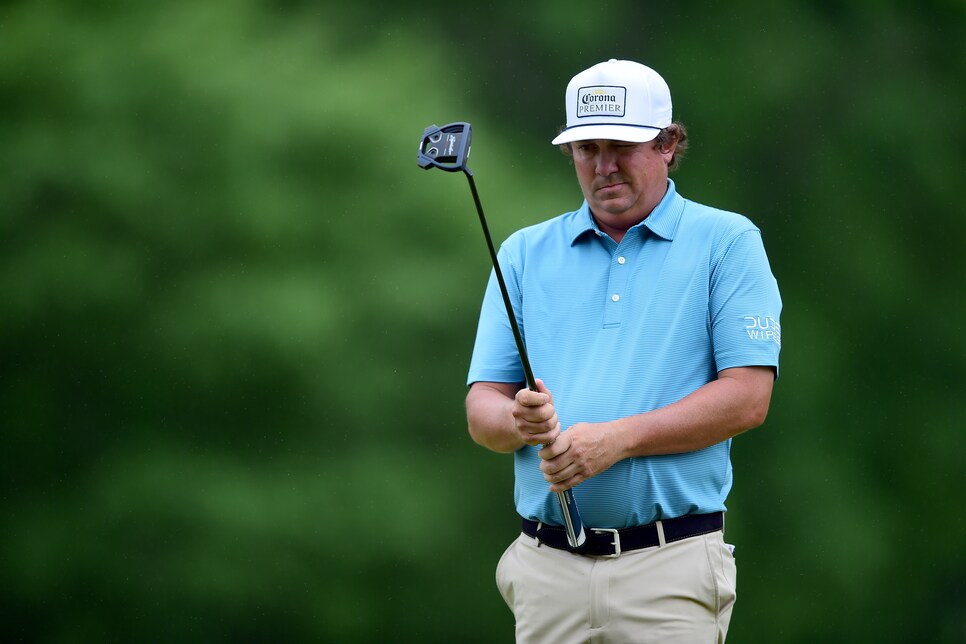 Shooting two over on Sunday to fade from contention isn't an earth-shattering development. It happens every week on the PGA Tour. But Jason Dufner's 74 at the Wells Fargo Championship looked a lot more painful than many because of how clearly uncomfortable he is when he's putting.
En route to a T-4 finish, six strokes behind winner Max Homa after starting the day tied with him for the lead, Dufner fidgeted and delayed and looked generally miserable on the greens all the way around Quail Hollow on Sunday, continuing a trend where lovely shot-making gets obscured by difficulties close to the hole. Dufner averaged 309 yards off the tee and hit 70 percent of his greens for the week on a major-ready course, but was -1.54 strokes gained with his putter on Sunday. His putting stats for the week, -0.3 strokes gained/putting, weren't atrocious, but it's hard to play with any confidence when closing out holes looks like having surgery.
The snap amateur diagnosis is that Dufner has the the yips, but a group of Golf Digest top teachers say they'd adjust a few things about Dufner's mechanics and mental approach first before calling that the problem.
"His putting stroke really doesn't look too bad—it's pretty pure from far away, and gets worse when he gets closer to the hole and tries to over control it," says Stan Utley, a Golf Digest 50 Best Teacher based at Grayhawk Golf Club in Scottsdale. "I just think he needs to quit calling it putting and start thinking about it as shot-making. He has such great vision and an incredible swing when it comes time to pull of any kind of shot. He needs to be in that same frame of mind when he putts."
Top Georgia teacher and short-game guru Brandon Stooksbury agrees, and says the issues with Dufner's mental approach and confidence are leaking into the mechanical side.
"People who are too mental in putting are generally trying to guide the putt down the line, and that's what I see in Jason's stroke," says Stooksbury, who is based at the Idle Hour Golf & Club in Macon. "He doesn't need to work on his stroke. He needs something to get out of the world of technique. I'd ask him to hit a lot of putts to very big targets and bring a little more 'flow' to his stroke. Only after he got some of that back would I add something non-technical like a gate drill for him to get the ball rolling on the start line he wanted. A string or chalk line would be a disaster for him."
"Stuck" is a word Utley, Stooksbury and top Illinois short-game teacher Todd Sones all used to describe Dufner's putting. Sones adds that elements of Dufner's setup are actually physically blocking him from making a smooth stroke—which then demands an over-reliance on manipulating the putter to make his stroke work.
"I'd help him to stop squatting and get his knees in front of his shoulders," says Sones, who runs his Impact Golf Academy outside Chicago. "It sounds funny to say, but he's blocked, and that's what's making him stuck mentally. I think you could solve the setup issue in an afternoon, but it always takes some time to re-develop the self-belief all good putters have, especially when you've been missing putts under pressure."